In mid-January I wrote about the rumor of American launching flights between Los Angeles and Hong Kong, operated by their flagship Boeing 777-300ER aircraft.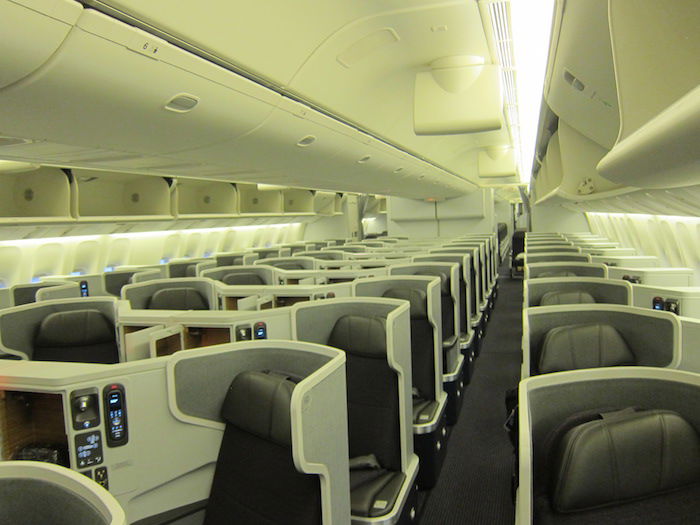 American 777-300ER business class
At the time the rumor was that American would announce the new flight the following week, which also happened to match their announcement of huge expansion at LAX. While they did in fact announce expansion at LAX, the Los Angeles to Hong Kong flight wasn't among it.
My post about the Los Angeles to Hong Kong flight was based on several credible sources, or else I wouldn't have posted it. And at the time I know for a fact that American was planning on announcing the route the following week. But as is the case when governments are involved, everything is subject to approval.
Apparently American ran into issues with getting a slot for their second flight to Hong Kong, which explains why there hasn't been an announcement yet.
Via UAL1200 on FlyerTalk, it seems like American had updated their "Explore Asia" page at some point yesterday to include the following:
Starting September 7 we'll offer nonstop service between Los Angeles (LAX) and Hong Kong (HKG) on our Flagship international aircraft, the 3-class Boeing 777-300ER.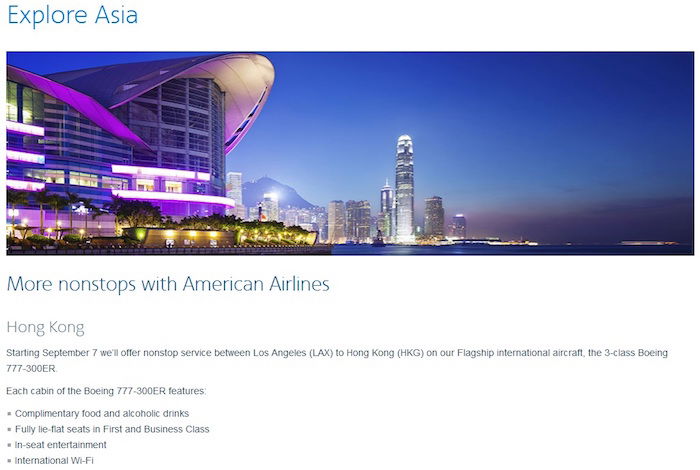 Not surprisingly, they've since removed the above reference from the page. However, American has confirmed to me that they do in fact plan on announcing the Los Angeles to Hong Kong route shortly, and the above was just published prematurely.
It's a weird route on the surface, given that their partner Cathay Pacific operates the route four times per day, and they codeshare on those flights (though don't operate a joint venture).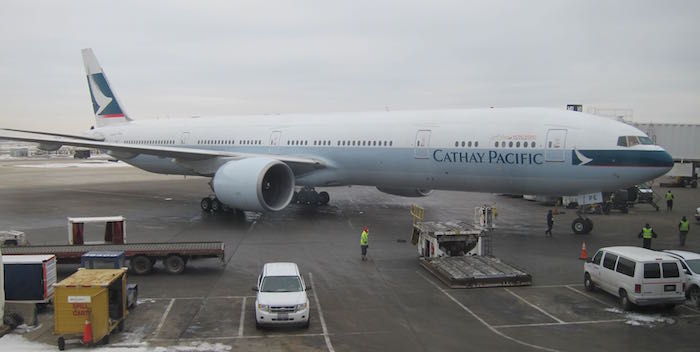 Cathay Pacific 777-300ER
The reason for the route is simple — American's existing Dallas to Hong Kong route has terrible aircraft utilization, given that the plane sits overnight in Hong Kong. It operates with the following schedule:
AA137 Dallas to Hong Kong departing 11:30AM arriving 6:35PM (+1 day)
AA138 Hong Kong to Dallas departing 1:40PM arriving 2:20PM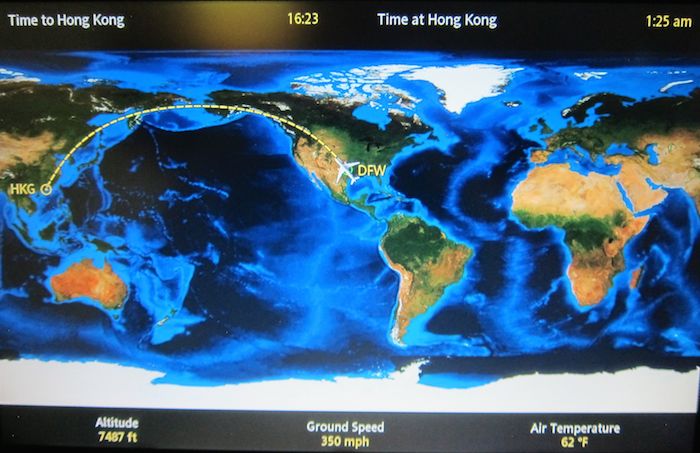 Airshow between Dallas and Hong Kong
Not only is that a waste of a plane, but Hong Kong is also one of the most expensive airports in the world at which to park. With the new Los Angeles to Hong Kong route they'll apparently have incredible aircraft utilization, meaning there will be very little downtime, which should lower the breakeven point for the route.
You can expect the Los Angeles to Hong Kong route to depart out of Hong Kong in the late evenings (departing Hong Kong after the 6:35PM arrival from Dallas), and depart Los Angeles in the early hours of the morning (arriving in Hong Kong prior to the 1:40PM departure to Dallas).
I'm certainly looking forward to this new route!
Bottom line
At first I would have assume the page being updated was an error altogether, though American has confirmed that the route is in fact happening. Stay tuned over the coming days, as the flight should become bookable.
Are you excited about American's new Los Angeles to Hong Kong route?