American now flies from both Dallas and Los Angeles to Hong Kong. Both flights are operated by American's beautiful 777-300ERs, featuring first class and reverse herringbone seats in business class. The routes even have American's "premium" service in first & business class, similar to what they offer to Australia (this means you get pajamas and mattress pads in business class).
However, both of these flights have been plagued by a surprising number of delays. It seems a bit puzzling that routes operated by brand new 777s would have so many issues.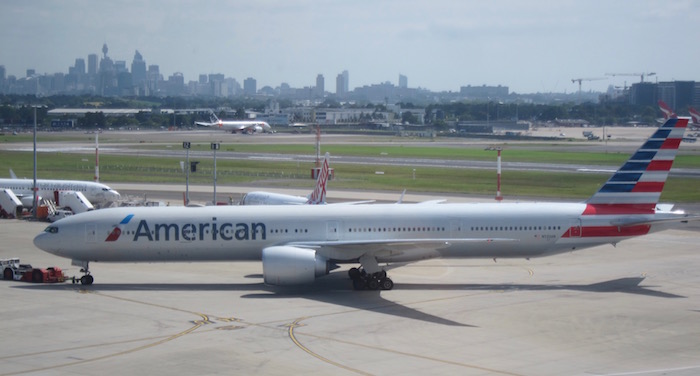 For those of you not familiar with American's operational issues on their Hong Kong flights, FlightStats gives both AA125 (Dallas to Hong Kong) and AA193 (Los Angeles to Hong Kong) zero out of five stars for their on-time performance:
Now, I don't necessarily put too much weight on those FlightStats ratings, but I think we can all agree that American's on-time performance in the markets isn't great. 😉
Ultimately there are a lot of things that can impact on-time performance for ultra longhaul flights, and it goes beyond mechanical issues. Perhaps the most obvious cause is that crews are only contractually allowed to work for a certain amount of time, so if there's any sort of substantial delay, it's possible that the crew will time out, meaning that the airline needs to find a replacement crew. Finding four replacement pilots isn't something that happens instantly, even when you have pilots on reserve.
So while this wouldn't be an issue on a two hour flight, a delay up front can cause big issues on a 17 hour flight.
But it seems like there's another thing that may be causing some issues for American's performance to Hong Kong. Per JonNYC, apparently one major cause of American's operational issues on their Hong Kong flights was that many of their pilots didn't have visas for China.
Visa problems for @AmericanAir's HKG pilots?
Get a load of this; one previously unknown root cause of some of AA's issues with HKG flights..

— JonNYC (@xJonNYC) January 16, 2017
…more fuel and time to put in that new fuel, as well as the weight restrictions.

— JonNYC (@xJonNYC) January 16, 2017
This might sound silly, but airlines always need to plan for potential diversions, and one of the closest diversion points from Hong Kong would be Shenzhen, Guangzhou, etc. If they needed to divert there, the flight would likely need to be canceled, given that the pilots are likely to have "timed out" at that point. But the pilots also couldn't actually stay there, since they don't have visas.
In other words, this meant American had to plan for diversions to airports outside of mainland China, which sometimes meant loading more fuel, and in some cases meant offloading some cargo, given how "heavy" the flight goes out. All of this adds to delays, and in some cases got the flight into a situation where the pilots timed out before the flight could even leave.
I believe this issue has since been resolved, though it's sort of crazy to think about how much goes into the operations of a flight. Or in this instance, it makes you realize how many issues could have been avoided if all the pilots consistently just had Chinese visas (which I believe they have now).
Like I said, there are lots of things that can cause operational challenges on ultra longhaul flights, though this has to be one of the more interesting ones…