A couple of days ago I wrote about how American is cutting their codeshare agreement with both Etihad & Qatar. It's interesting that American will no longer codeshare with either of these airlines, though is continuing their frequent flyer partnership, meaning you can continue to earn and redeem AAdvantage miles for travel on those two carriers.
With that in mind, I've been asked by several readers about the odds of American cutting ties with Etihad and Qatar altogether. Is there a possibility that will happen? Or could Etihad and Qatar be the ones to cut ties?
Here are my thoughts on this:
American is grandstanding to the max here
For a couple of years now the "big three" US carriers and the "big three" Gulf carriers have been in a dispute over Open Skies, and about the role of government subsidized airlines in such an agreement. The lobbying groups for the US carriers have shamed any business that dares to do business with the Gulf carriers, while not mentioning American, which partners with both Etihad and Qatar (and of course they ignored that, since the lobbying group is partly funded by American).
Here's how American justified this decision, in part:
Given the extremely strong public stance that American has taken on the ME3 issue, we have reached the conclusion that the codesharing relationships between American and these carriers no longer make sense for us.

This decision has no material financial impact on American and is an extension of our stance against the illegal subsidies that these carriers receive from their governments. We are committed to doing everything we can to continue to support our team members and ensure that there is fair competition between American and the Gulf carriers.
On one hand I respect American for sort of putting their money where their mouth is… but not really.
American says they're doing this because of the "extremely strong public stance" they have against these airlines, and at the same time say that it has no "material financial impact on American." So they're making a point without taking a big hit on it.
However, if American were so strongly opposed to these airlines, shouldn't they cut ties altogether? If this is in fact an "extension of [their] stance against the illegal subsidies," then shouldn't American do everything they can to disrupt them and completely cut ties, even if it does have a short term financial impact that's "material?" After all, the lobbying group of American, Delta, and United, says that the entire US aviation industry is at risk, and we might not be able to get our military where they need to go if this is allowed to continue!
Isn't it unethical for an airline to partner with an airline that they consider to be acting illegally?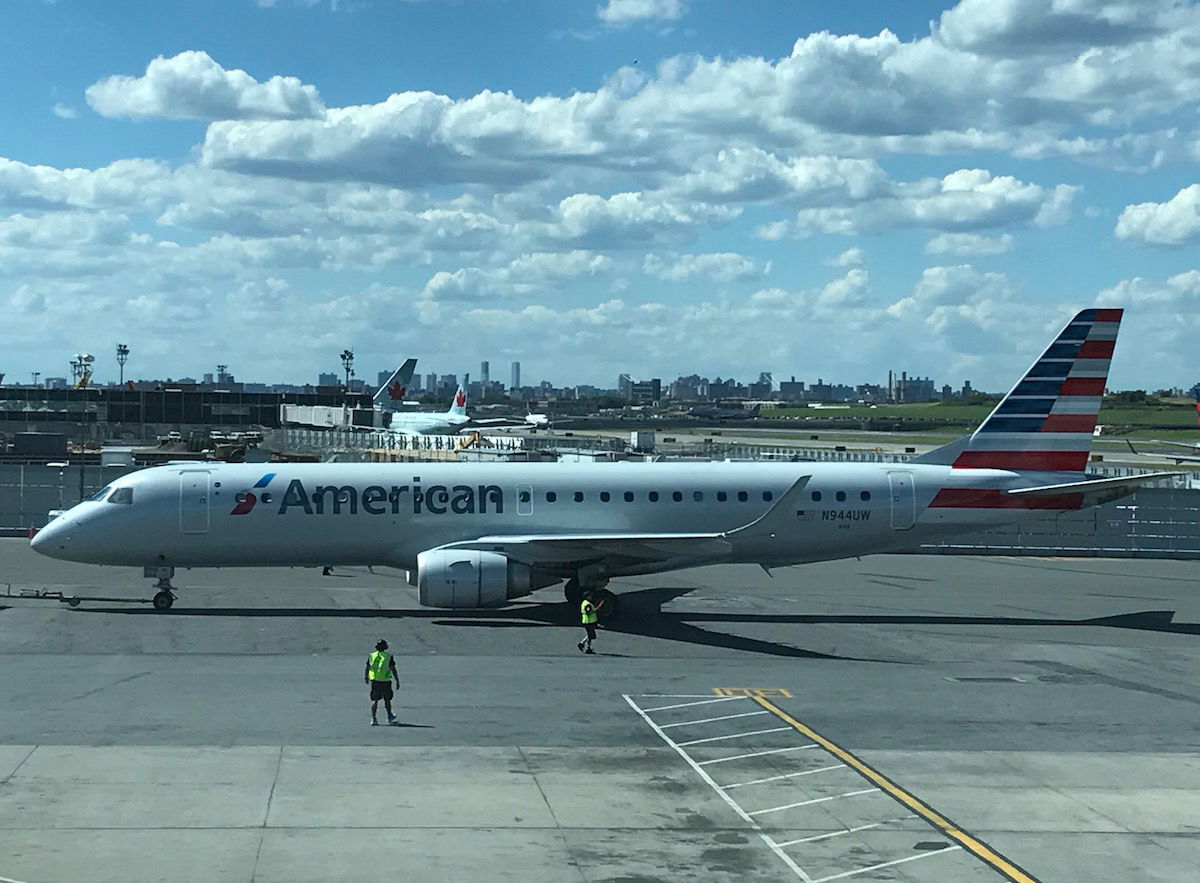 Codeshares being cut is a big hit for Etihad & Qatar
The impact of codeshares being cut is a much bigger hit for Etihad and Qatar than it is for American. Both of the airlines have operated flights that very clearly rely on American to provide feed in a mutually beneficial manner. For example, I doubt Qatar Airways would be flying to Dallas or Philadelphia, or that Etihad would be flying to Dallas, if it weren't for the feed from American.
What American is losing here is some amount of domestic traffic for passengers who were connecting to flights on these airlines. This is largely pretty low yield traffic, and given how full domestic flights are nowadays, the impact on American is minimal.
So Etihad and Qatar are much more hurt by this move than American is, as this makes it more difficult for them to get connectivity to their North American gateways.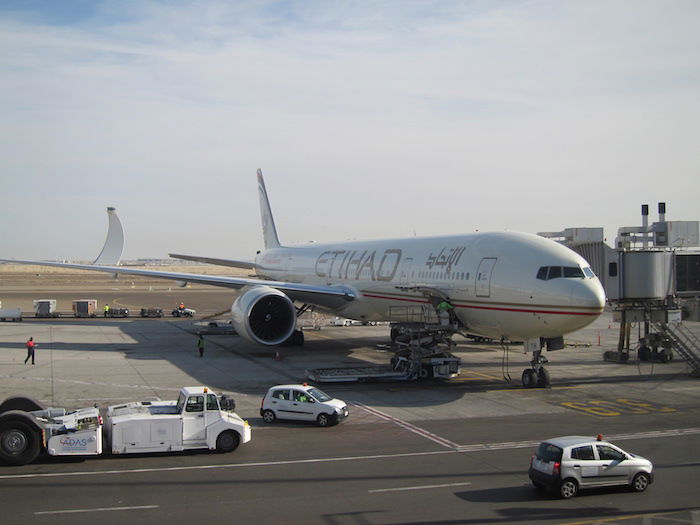 Now American has more to lose

The reason American didn't completely cut ties with Etihad and Qatar is obvious, at least in part — the impact on the AAdvantage program would be huge if American miles couldn't be redeemed on Etihad or Qatar. These airlines offer one stop service from the US to so many cities that couldn't otherwise easily be reached.
If American lost Etihad and Qatar as partners in the AAdvantage program, I'd say AAdvantage miles might be worth less than MileagePlus miles and SkyMiles. Given the hefty carrier imposed surcharges on British Airways, this would destroy so many redemption opportunities, and make it tough to travel east to so many places.
So could we see the Gulf carriers take a "tit-for-tat" approach and cut ties with American, given that American presumably has more to lose at this point?
I don't think Etihad has all that much to lose in cutting their frequent flyer partnership with American; I suspect the partnership consists mostly of AAdvantage members redeeming miles on Etihad, and now that you can no longer earn elite qualifying miles for travel on Etihad, I doubt that many people are choosing to fly Etihad for the ability to credit miles to AAdvantage
Qatar Airways might be trickier, as I'm not sure there's much that can be done, as both airlines belong to oneworld; presumably this will require at least some amount of cooperation, though Qatar could block award space for American members, the airlines could cut mileage earning rates, etc.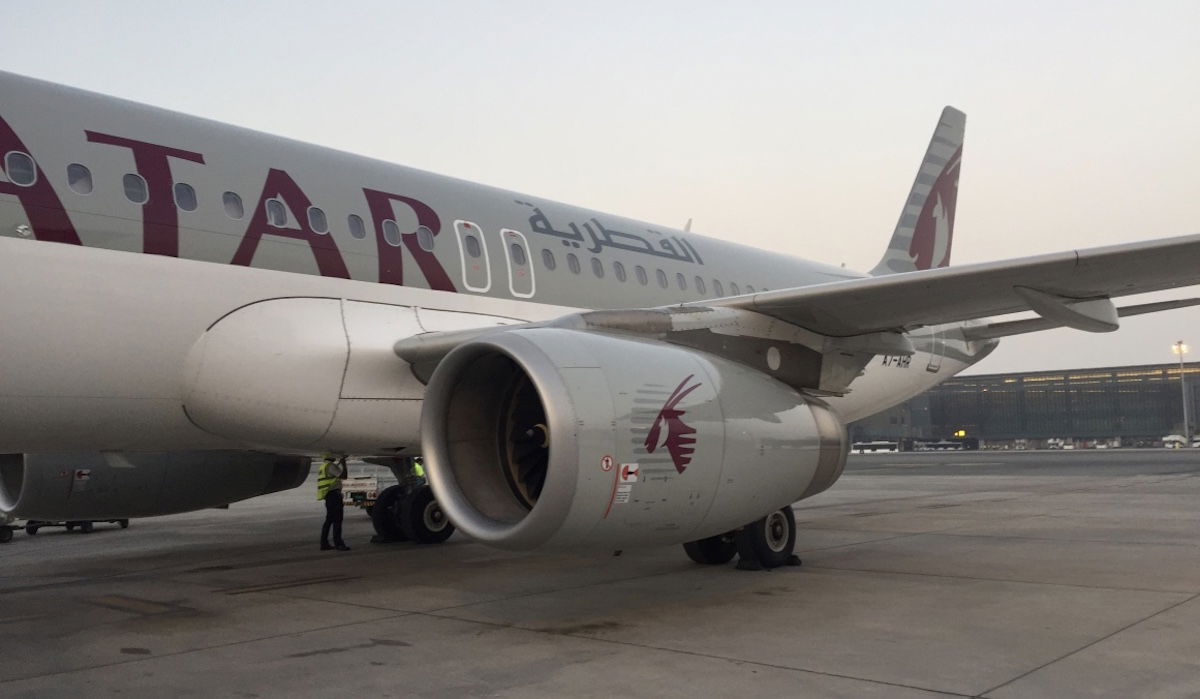 I don't think the Gulf carriers will stoop to American's level
I would be surprised if Etihad stooped to American's level, and while I'm sure Qatar would love to (given who their CEO is), I'm not sure they could, due to their participation in oneworld. Qatar has more to lose than American here, in my opinion.
Now that American has cut codeshares, it seems to me like American would have more to lose than either of the Gulf carriers if the partnerships were further scaled back.
As much as on principle I wouldn't blame Etihad or Qatar for cutting back their partnership (and I'd almost support it, except for the fact that it would negatively impact us), I don't think they have much to gain by doing so. They're actually the ones trying to generate goodwill here, and I'm sure if they cut anything further, it would be turned around on them as them trying to destroy competition, harm American consumers, etc.
So I'm not convinced we'll see further cuts, even though American sort of deserves a taste of their own medicine. What I'm most curious about is whether Etihad or Qatar cut any of their US routes on which they were somewhat reliant on American for traffic.
What do you think — will we see further cuts to American's partnerships with Etihad and Qatar? Will this cause either of the Gulf carriers to cut any US routes?