In addition to frequent flyer programs for individuals, many airlines also have business programs. These are intended to offer rewards to those at companies who plan and influence travel, rather than just those who necessarily actually fly. Even small businesses are eligible, so I'm a member of these programs for the airlines I fly most.
American Business Extra is American's version of a business program. Through Business Extra you earn one point per $5 spent on American base fares. Select flights marketed by American and operated by other airlines are also eligible.
The program is open to companies with two or more traveling employees, as long as you don't have a corporate sales agreement or discount.
These points are different than airline miles, and have different redemption charts. You can redeem your points for Admirals Club memberships, free tickets, upgrades, AAdvantage Gold status, etc. To give a few examples of redemption opportunities:
AAdvantage Gold status costs 2,400 points
An Admirals Club membership costs 3,000 points
A roundtrip domestic economy ticket starts at just 2,000 points
An international one-way upgrade on American on a discounted fare starts at 3,100 points
American's Business Extra promotion for transatlantic travel
Yesterday Tiffany posted about the great oneworld fares presently available for transatlantic travel, and this morning I posted about how American is offering up to 25,000 bonus AAdvantage miles for roundtrip transatlantic business class tickets.
Well, it seems that American's Business Extra program has a further promotion for transatlantic travel.
For travel between May 1 and July 31, 2016, you can earn the following number of bonus Business Extra points:
Earn 400 bonus points per transatlantic roundtrip in economy
Earn 1,600 bonus points per transatlantic roundtrip in business or first class
Registration is required using promotion code BXTA16, and you can take advantage of this promotion as often as you'd like. This isn't game changing promotion in and of itself, but keep in mind that this is in addition all the miles you'd otherwise earn.
Typically you'd have to spend $8,000 on airfare to earn 1,600 Business Extra points, or $2,000 on airfare to earn 400 Business Extra points.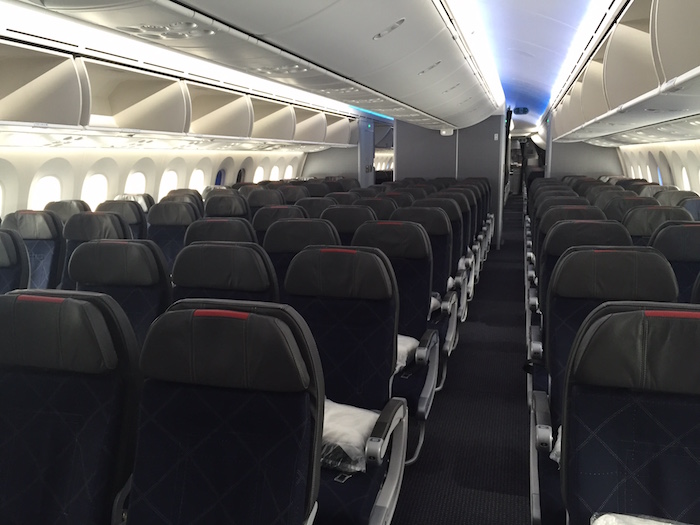 Earn bonus Business Extra points even for economy travel
Bottom line
If you're not yet enrolled in Business Extra, I'd highly recommend signing up. These business points stack with all the points you'd otherwise earn, so taking advantage of this promotion is a no brainer.
There are some great oneworld transatlantic fares, and I suspect we'll see many more over the summer, given weak premium demand that time of year. Combine this with 25,000 bonus miles and you're looking at quite some points earning opportunities.
Are you an American Business Extra member yet?
(Tip of the hat to View from the Wing)