My thoughts on filling out airline and hotel surveys after a flight or hotel stay have shifted over time.
Why you should be filling out airline and hotel surveys
I used to not fill them out because I tend to think my time is more valuable than filling out surveys that ultimately just contribute towards a statistic, and that I'm not compensated for. I have better ways to spend 10-15 minutes.
However, over time I've realized that airline and hotel executives really care about their survey scores. If I had a dollar for every time I've heard them say how well people responded to something that's clearly negative in a survey, I'd book myself a basic economy ticket to somewhere nice.
So in addition to voting with your wallet, vote with your survey. Don't like the 737 MAX on American? Say so every time you fill out a survey. Don't like Ritz-Carlton's lack of elite benefits? Say so every time you fill out a survey. If enough people do it, it will make a difference.
My flight to Quito a few days ago
On Wednesday I flew from Miami to Quito, and it wasn't a great flight:
The flight was operated by a 737 MAX, which offers the worst passenger experience in American's mainline fleet (I think the MD-80 is even more comfortable)
The flight was delayed by four hours due to a mechanical issue; we were supposed to land at 10:30PM, and instead landed at 2:30AM; go figure we had an 8AM pick-up from our Quito hotel the following morning
The airline communicated very poorly during the delay; for example, the gate agent announced that they'd bring refreshments into the gate area due to the delay, and an hour later I followed up on that, and was told "I don't know why they said that, by the time they do it we'll be on the plane"
The Lima-based crew was pretty lazy; when the delay was announced they waited 75 minutes before offering a drink service in business class, and even during the flight they barely passed through the cabin after the meal
Unfortunately experiences like this are becoming pretty normal on American.
American emailed me about my flight!
In my experience most airlines will proactively email passengers when they're on a severely delayed flight. At a minimum, they'll email you if you're in a premium cabin, or if you have elite status.
Well, I'm happy to report that American did in fact email me about this flight… with a survey asking me how my flight was! And boy was it my absolute pleasure to fill out this survey!
Here's how I filled it out (in part):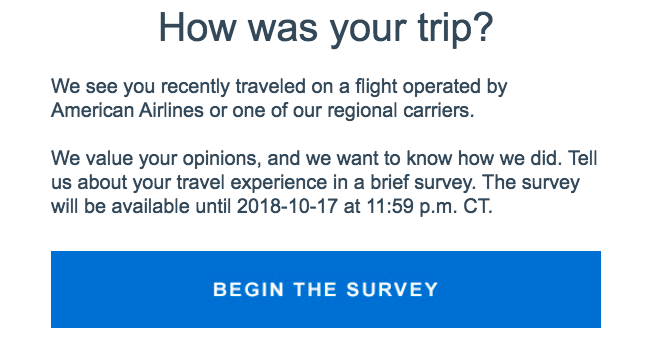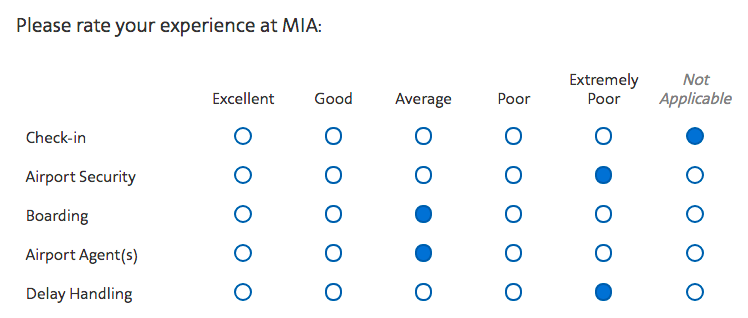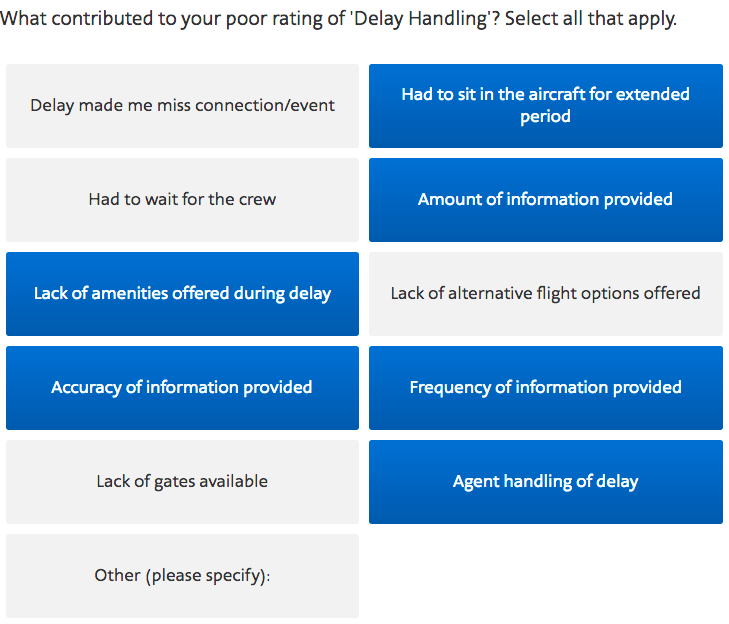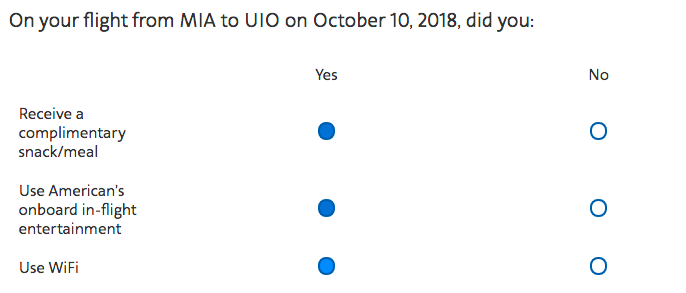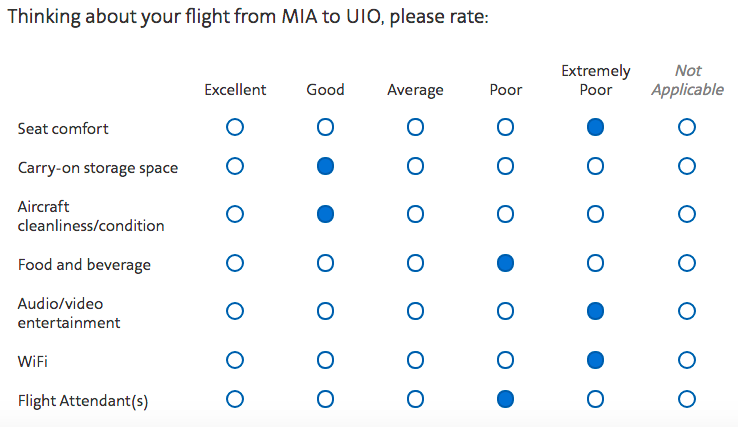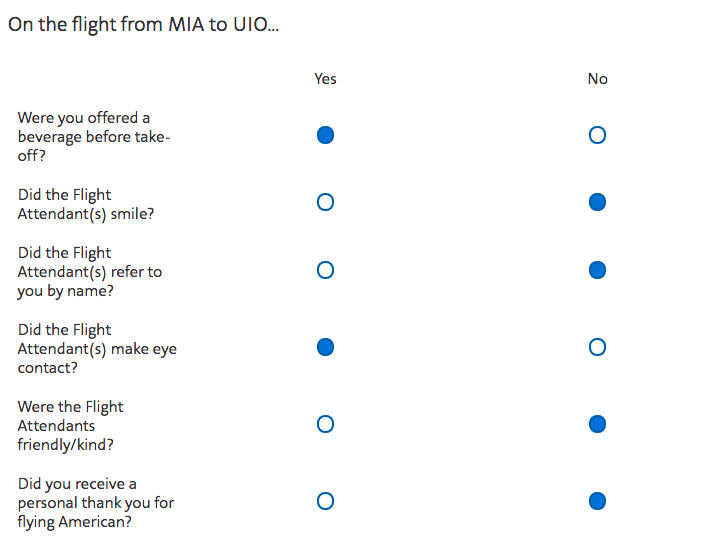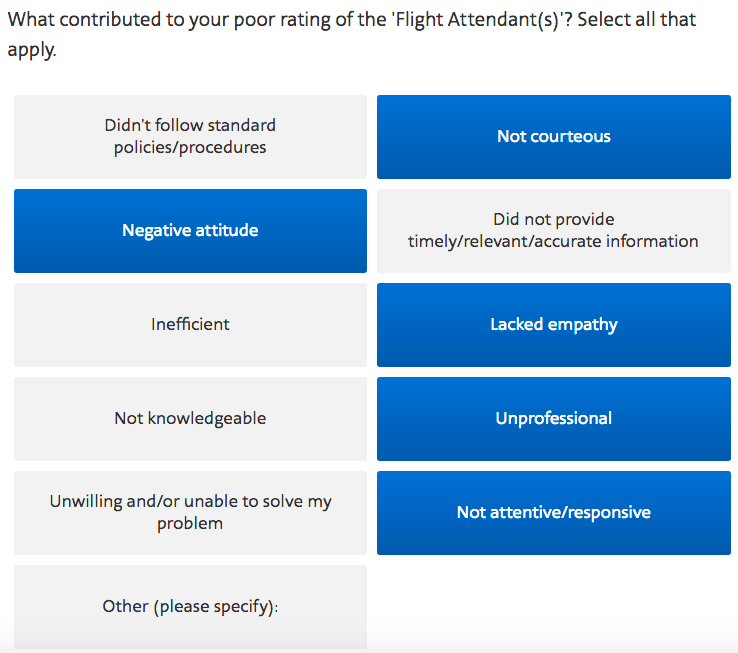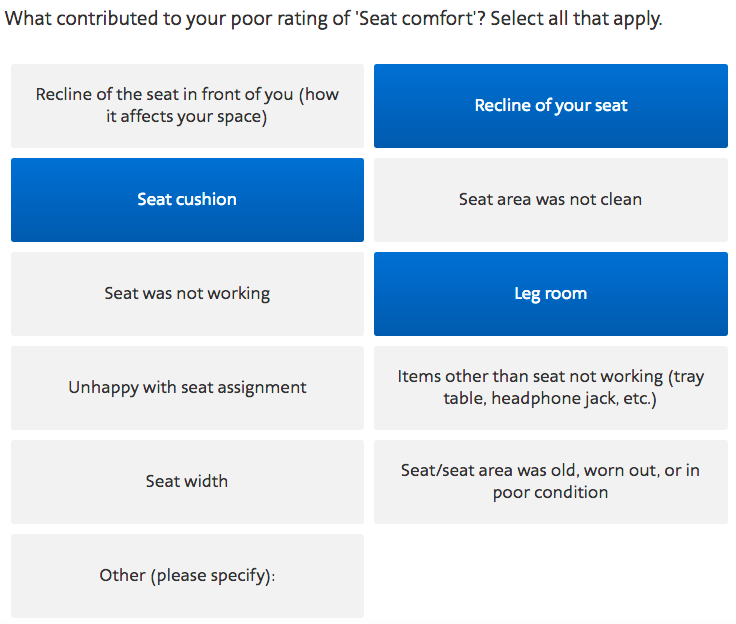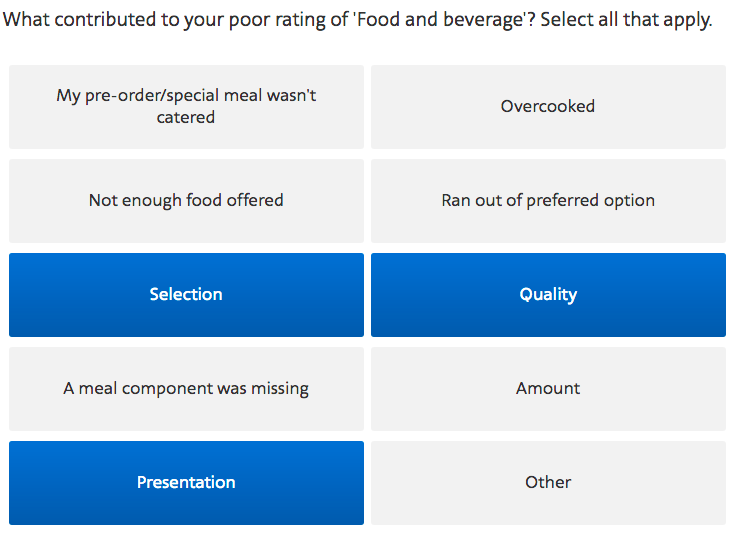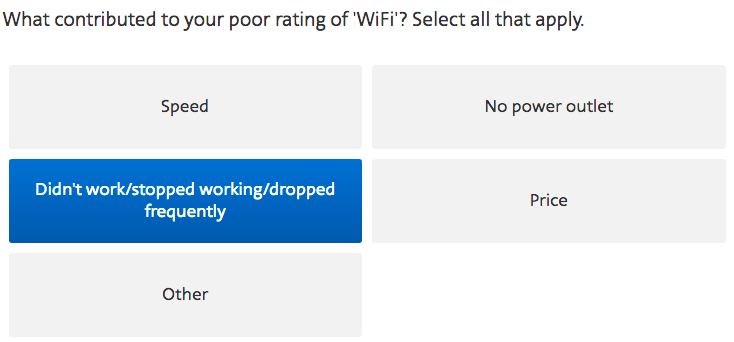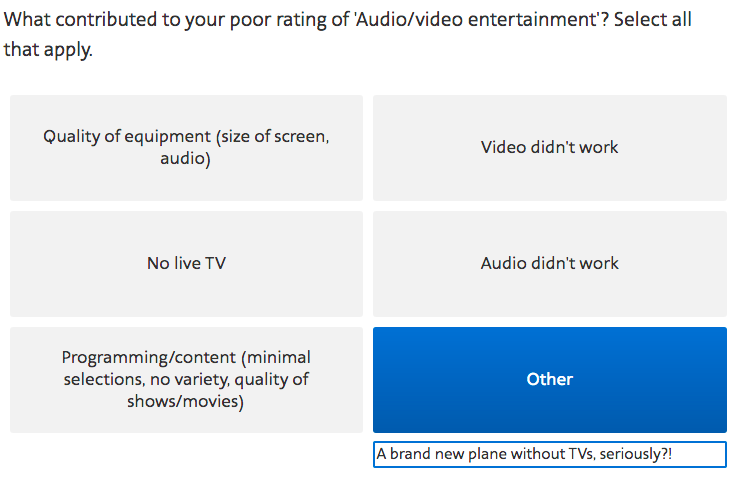 Also, American seems to have also turned these surveys into larger attempts at market research. I agreed to share feedback about my flight, not to participate in a focus group about the airline in general.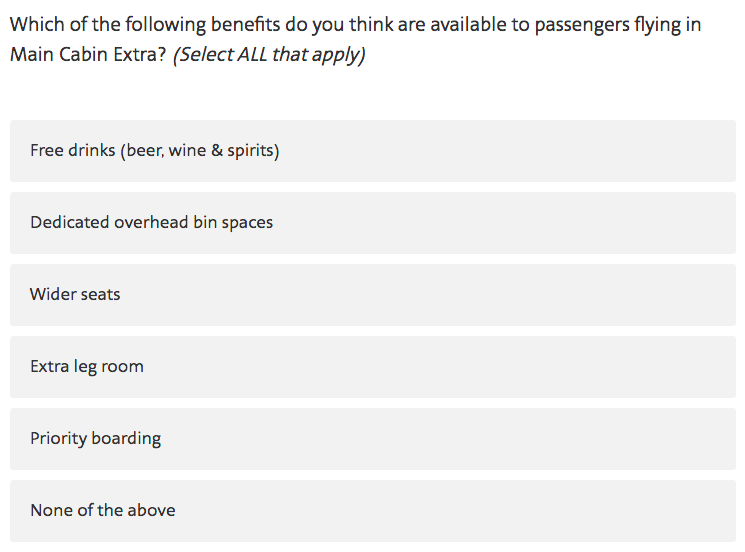 Bottom line
As much as I just hate filling out surveys, in the case of companies I'm disappointed by, I think it's time well spent. If enough people fill these out things will change, because the bonuses of many executives are tied to these results in one way or another.
In this case it was oh-so-reflective of the state of American when the first communication you get from them after a delay of four hours is them asking if you'd recommend American based on the flight.