It's interesting to observe how different airlines approach boarding. Not only are there cultural differences across the globe (just observe boarding in the US vs. Japan), but even within regions some airlines have vastly different boarding procedures (look at American vs. Southwest).
In most of the world, boarding is relatively straightforward. You typically have one lane for priority boarding, and then non-priority passengers are boarded by zone, seat number, etc.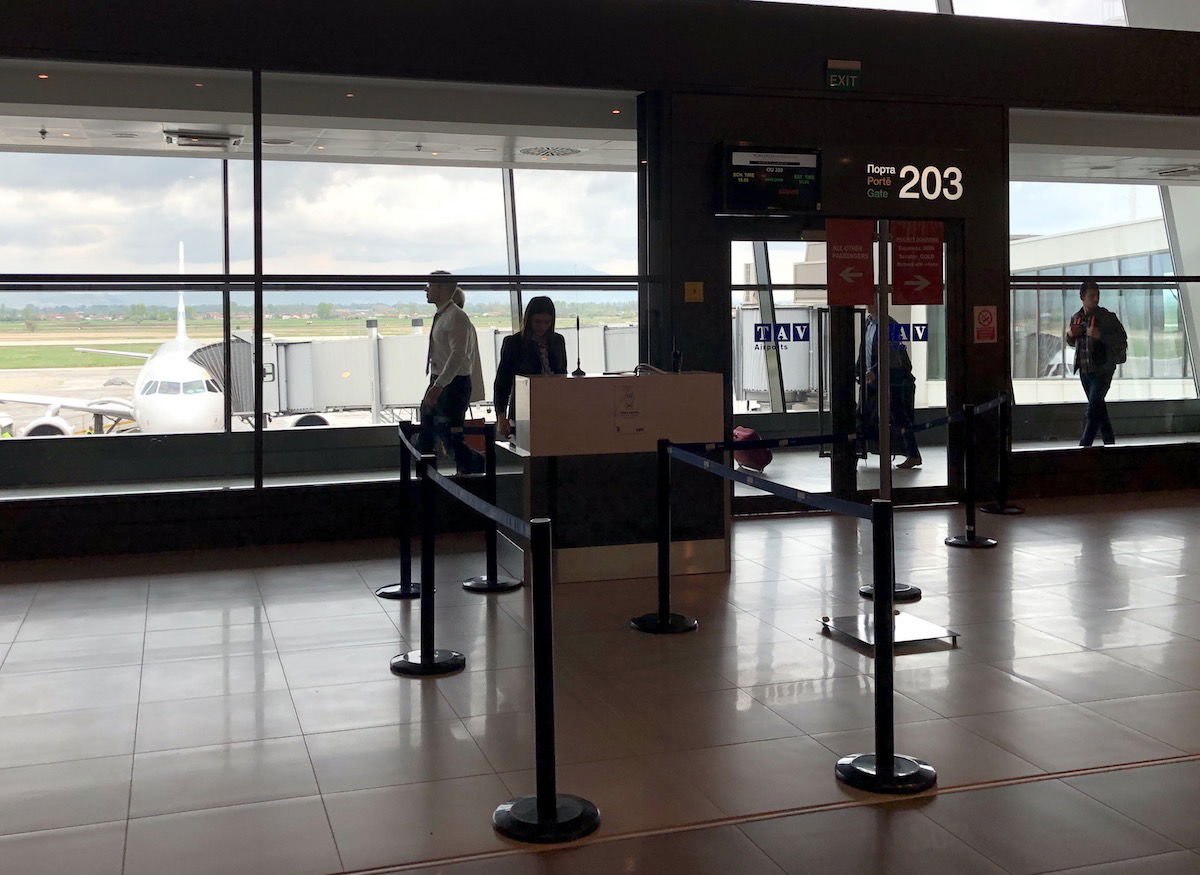 What I can't quite wrap my head around is just how many priority boarding groups some US airlines — especially American and United — have.
Let's use American's boarding process as an example. American has a total of nine boarding groups, and five of those are considered "priority" groups. Those nine groups don't even include everyone, as Concierge Key members are invited to pre-board. So for all practical purposes there are 10 boarding groups, and six of those are priority.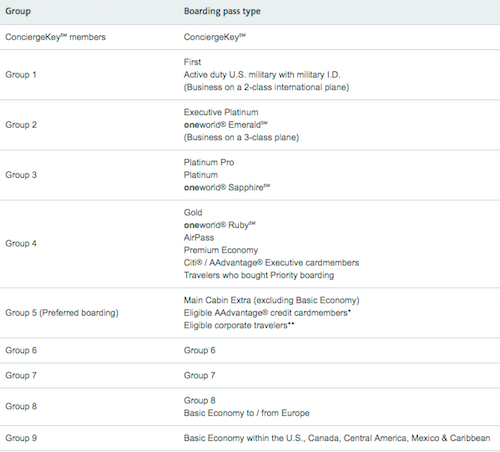 I don't understand the logic of this kind of process on so many different levels.
The real reason American has so many boarding groups
The way I view it, the benefit to boarding early is being sure you can get space in the overhead bin for your bags. Is there really a fear that any priority passenger won't have overhead bin access?
So why does American have six priority boarding groups? Well, I think ultimately it comes down to elite ego stroking, and I sort of get their logic. People love to feel "elite" when they fly, and this contributes to that feeling.
They want to encourage people to go through the ranks. Creating so many groups gives people more to strive for in life. 😉 Man, if I just spent an extra $40,000 per year on American, I too could board before first class. Tempting!
The problem with having so many boarding groups
My real issue with having so many boarding groups is that I feel like American isn't actually consistently able to deliver on what they're going for (which is true in so many areas of their operation).
Realistically, the only way they could efficiently board priority passengers in six different groups is to create six different lanes for people to wait in. Instead they have just two lanes for all passengers, with one lane being for Groups 1-4, and the other lane being for Groups 5-9.
So what's the problem?
Because everyone crowds the gate during boarding, you can't even get to the gate when it's your turn
Those in Groups 2, 3, or 4, have nowhere to wait, so they inevitably end up crowding the gate area and getting in the way of those who can board first
Most gate agents don't enforce the boarding process properly; because there are so many boarding groups, some gate agents will just call boarding groups five seconds apart, before the previous group is even done boarding
Bottom line
It's interesting to see how often US airlines try to modify their boarding processes to optimize them. I trust that in a test environment their processes probably check out, but those don't factor in the real life conditions that gate agents deal with.
It's ironic to me that on one hand airlines are always talking about how they want to reduce turn times and make things more efficient, but at the same time legacy US airlines take more time to board planes than just about anywhere else in the world.
Personally I'd be happy if US airlines offered a single priority boarding group. Or heck, break it up into two groups, and put first class and some elite members in one, and lower tier elite members and co-brand credit card holders in another.
But to have so many boarding groups just seems inefficient to me.
I'm curious how you guys feel about priority boarding — do you like airlines creating a bunch of priority zones, or would you rather see it simplified?