When I first started flying American several years ago, having access to the Executive Platinum phone desk was actually one of the best things about having top tier elite status with them.
I hate the phone and do everything I can to avoid calling airlines, so it sounds silly to say that a phone number was one of the best things about having an airline elite status that gets you domestic and international upgrades, bonus miles, fee waivers, etc.
But the agents were just that good. They were consistently the friendliest and most competent phone agents of any airline.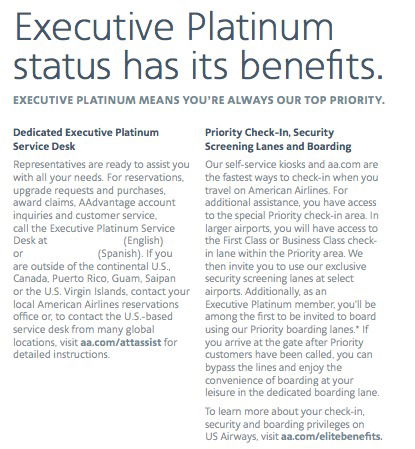 Not only that, but they were empowered to make exceptions. It's not something I ever took for granted, but for example I was legitimately feeling sick one day, and they gladly waived all change fees without any doctors notes or anything. Of course that's not something I would consistently expect, but the key takeaway is that they were exceptionally friendly and competent.
Then a couple of years ago they closed down the Tucson call center, where most of the Executive Platinum agents were located. They gave the agents the option of working from home or transferring to another call center, though it sure seems like most agents left.
I'm not sure if it's just me, but the past year the Executive Platinum desk has really lost its edge, in my opinion.
The agents seem indifferent and are often clueless. I'm amazed by how often they can't find award space that's clearly available, and it takes two or three calls to find an agent that knows how to properly look up partner award space (and this is independent of the Cathay Pacific award availability discrepancy we're seeing now).
And beyond that the hold times the past year have been ridiculous. Admittedly we've seen a ton of weather issues the past several months so to some degree I'll give them the benefit of the doubt, but I've even had substantial hold times when the weather is fine across the country.
So I'm curious, is it just me, or do other Executive Platinum members feel the same about the quality of their post-Tucson Executive Platinum agents?