American Airlines has today announced plans to end flights to 15 small markets in October. About a week ago there started being rumors that American could drop service to 30 markets, but for now only half as many destinations are being cut.
US airlines' CARES Act service requirements
As a condition of accepting funding through the CARES Act this spring, US airlines had to agree to maintain service to all US airports that they previously served through at least September 30, 2020.
They didn't have to maintain all the same routes and frequencies, but at a minimum they needed to maintain at least some service to all airports that previously belonged to their network.
In theory I could appreciate the logic of this, but I'm not sure the execution was great:
I understand why the government would want to maintain some service even to small airports, so that all Americans still have access to air travel
At the same time, many small markets initially had way more capacity than they needed, meaning flights were largely empty
In light of the overcapacity this caused, US airlines were allowed to request the option of dropping service to five markets, or to 5% of destinations, whichever was greater. As a result, we've seen airlines drop service to some small markets.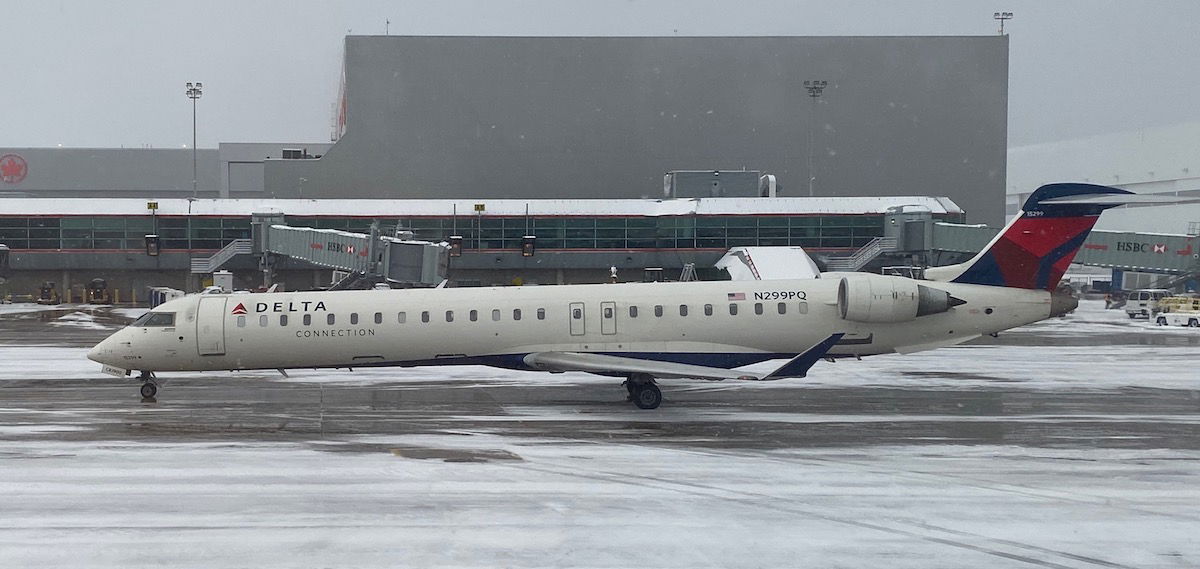 US airlines have had to maintain service to most airports
American Airlines ending flights to 15 markets
American Airlines has today announced that it will be ending flights to 15 markets as of October 7, 2020. This is only a week after the CARES Act funding ends, on September 30, 2020, which is the point at which airlines can drop markets as they see fit.
American Airlines will be ending flights to the following 15 markets, noting that this is only the "first step" of potential cancelations:
Del Rio, Texas (DRT)
Dubuque, Iowa (DBQ)
Florence, South Carolina (FLO)
Greenville, North Carolina (PGV)
Huntington, West Virginia (HTS)
Joplin, Missouri (JLN)
Kalamazoo/Battle Creek, Michigan (AZO)
Lake Charles, Louisiana (LCH)
New Haven, Connecticut (HVN)
New Windsor, New York (SWF)
Roswell, New Mexico (ROW)
Sioux City, Iowa (SUX)
Springfield, Illinois (SPI)
Stillwater, Oklahoma (SWO)
Williamsport, Pennsylvania (IPT)
This will leave many of these airports without commercial service, as American was the only airline flying to at least a handful of these airports. It's understandable that the economics of air travel have changed, and not all markets that made sense before the pandemic still make sense.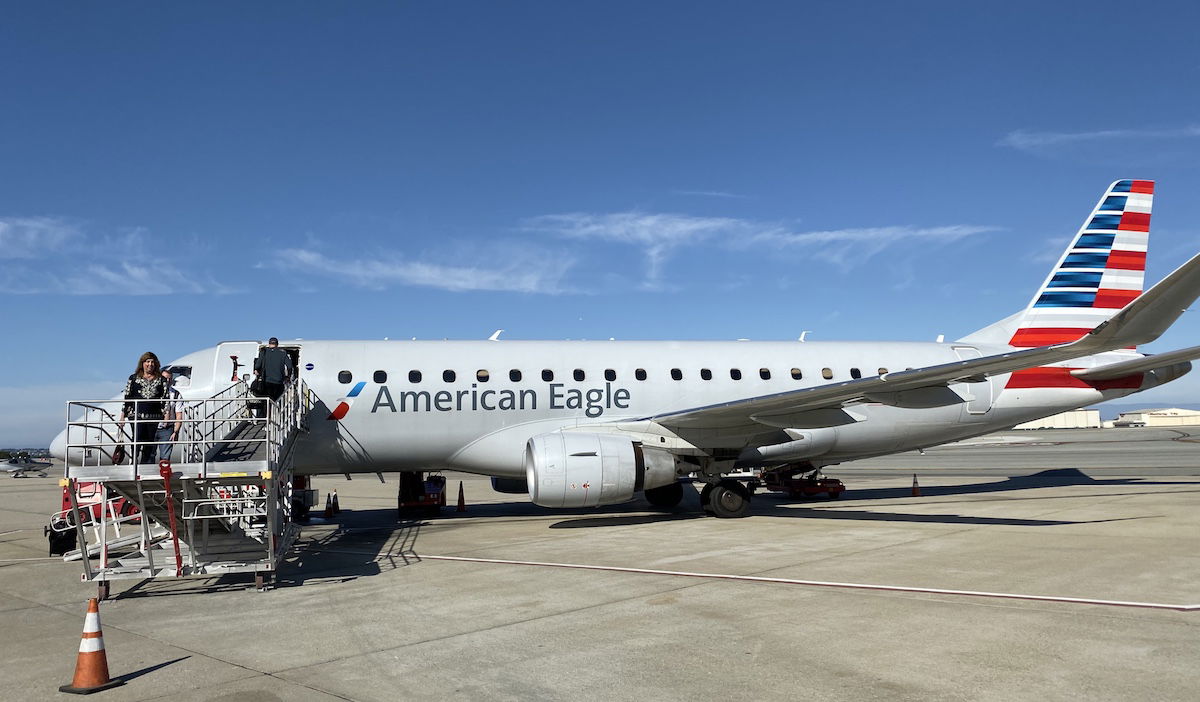 US airlines may now drop service to smaller markets
Yes, American is asking for more money here
Based on American's press release, it's pretty apparent that the airline is trying to use this as a bargaining chip to get more government aid.
For one, this is one of the first press releases I've ever seen from an airline announcing that service to cities will be ending. Usually airlines just quietly cut service, but clearly American wants to highlight this, hoping that CARES Act funding could be extended.
It's also interesting that for now the service suspension to these markets is only for a few weeks, as the schedule isn't updated beyond November 3. As American Airlines explains:
For now, these changes are only in place for the October schedule period, which runs through Nov. 3. The airline will continue to re-assess plans for these and other markets as an extension of the Payroll Support Program remains under deliberation.
Oddly, the concept of maintaining service to markets hasn't been discussed as part of any potential CARES Act funding extension, as the focus has been on additional payroll support. But I suppose airlines feel like this could be thrown in as an additional carrot.
I think it's also worth mentioning that the US has the Essential Air Service (EAS) program, where the government provides grants to airlines to service certain airports that aren't otherwise economically viable. If any of these markets meet that criteria, you can expect that EAS funding would be a sufficient motivator for airlines to restart service.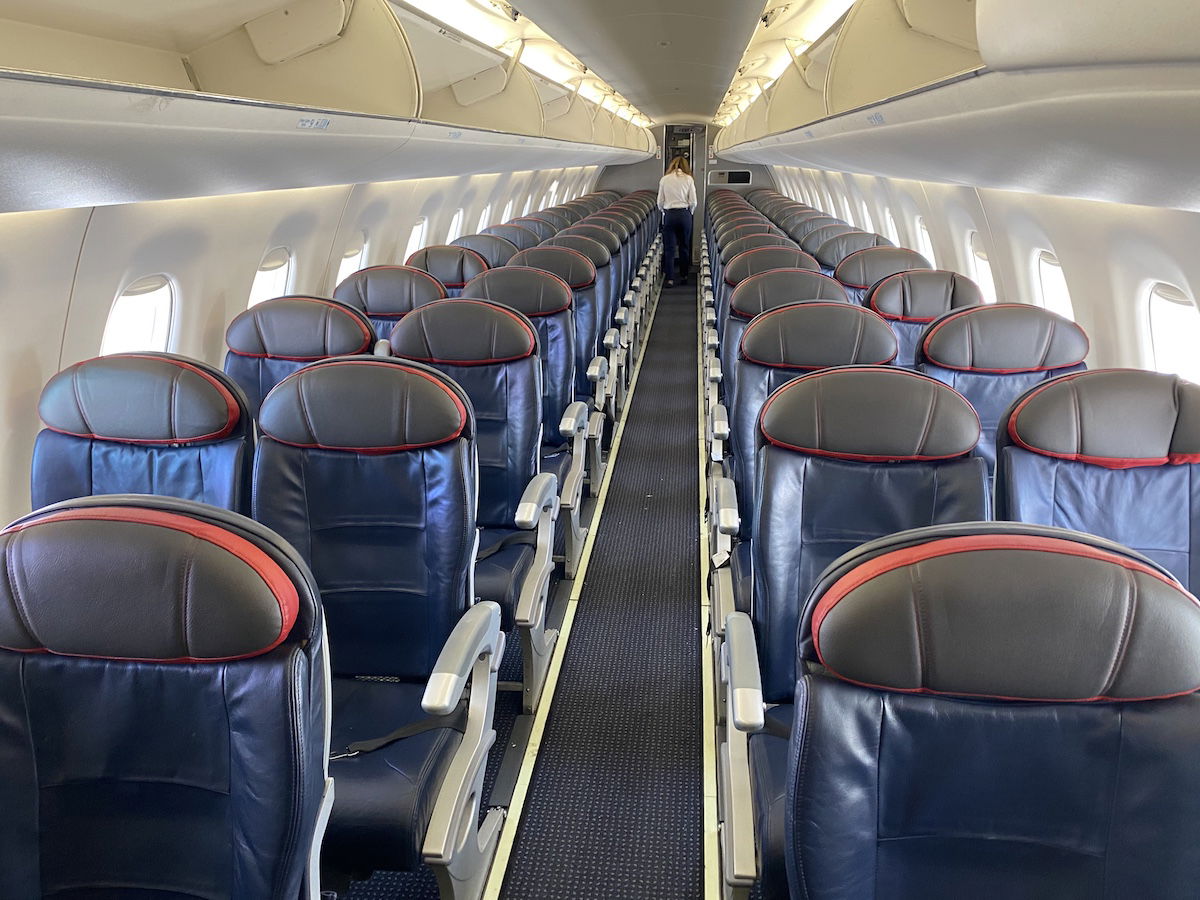 Is this just a negotiating tactic from American Airlines?
Bottom line
Major US airlines have been required to maintain service to most airports through September 30 as a provision of the CARES Act. With that soon running out, expect all major US airlines to start dropping service to some airports.
American Airlines has now officially announced plans to drop flights to 15 markets as of October 7, 2020. If you ask me, that's totally fair, because the economics for a lot of routes have changed.
However, it's apparent that American is also using this announcement as a negotiating tactic, based on the fact that it's being announced at all (which usually isn't done for cancelations), along with the fact that service to these markets has only been removed for a few weeks as of now.
What do you make of the markets that American Airlines is dropping?