Update: See this post for official clarification from American as to what's going on here.
If there's one thing I'll give American AAdvantage a lot of credit for, it's what they've done a great job communicating program changes to AAdvantage members. They've provided advance notice of major changes, which I have a lot of respect and appreciation for (because other programs haven't been quite as transparent).
In 2014 American adjusted their "standard" award rates, which are their awards offering last seat availability, rather than the typically limited award space that members have access to. While most of us try to redeem miles at the saver level, many people find value in standard level award tickets. For years American was by far the most generous in this regard, as standard awards were roughly double the cost of saver awards across the board, even for last seat availability.
However, they finally adjusted that a while back, and added a couple of tiers of standard awards, known as "AAnytime awards." Here's what their current chart looks like: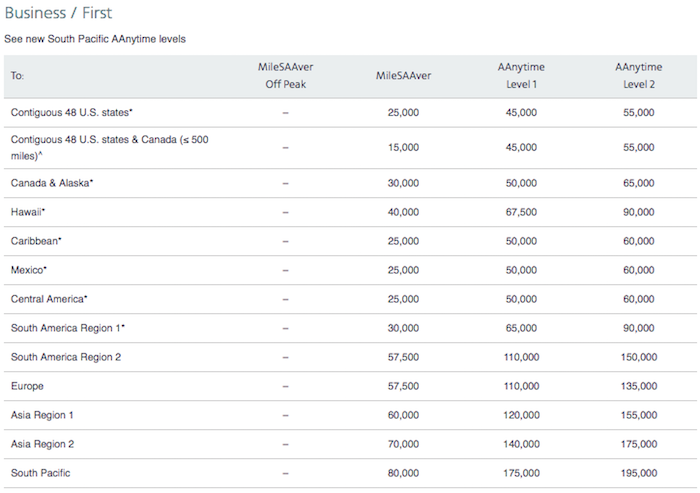 It's worth noting that American has the following disclaimer:
AAnytime award levels vary by date and region. There are select dates that require a higher number of miles (in addition to Level 1 and 2 awards). When you search for awards while booking, you'll see the applicable award level.
In other words, while the above standard award rates apply, there are some dates that are more expensive. The key here has been that standard award rates have historically varied by date, and not by flight. For example, all standard level awards between New York and Los Angeles on a given day should either by in one of the above categories, or if they're more expensive, should be priced the same across the board.
However, that doesn't seem to be the case anymore. Now we're seeing dynamic pricing of standard awards on the same route on the same day.
For example, take the below flights between New York and Los Angeles, where the one-way cost on a given date ranges from 82,500 miles to 97,500 miles: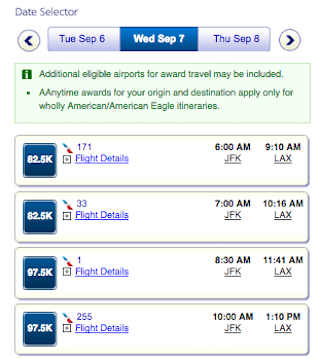 Not only do those award prices not match anything on the standard award chart, but they differ between flights, which isn't supposed to be the case. This isn't just limited to one route, but seems to be the case across several routes, including Los Angeles to Miami: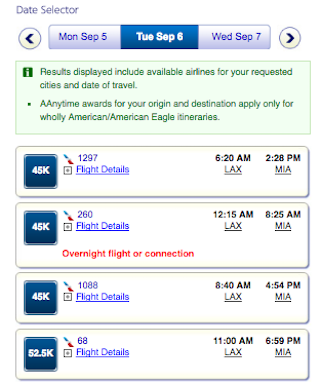 Some have suggested that this has been around for a while. If that's the case, it seems to contradict the exceptions that American created for standard award pricing, so is worth calling out.
In and of itself this doesn't impact me too much personally, since I'm not typically booking these high level standard awards. However, the precedent of them now offering different standard award levels on a given route on a single day is a huge step in the direction of dynamic pricing.
I'm reaching out to American for an explanation, and will report back. Hopefully it's an error, though if it is, typically it's simply foreshadowing of what's to come, and was accidentally activated early. If it's not an error, I'm disappointed that they didn't provide any acknowledgement or notice of the change.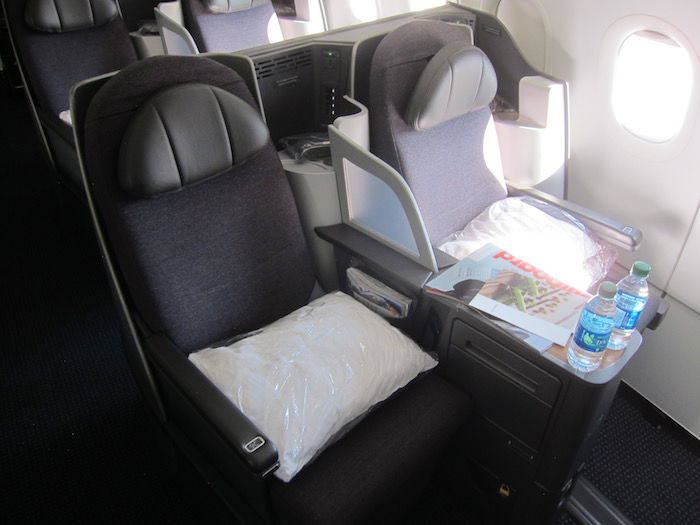 Have you noticed any routes with dynamic standard level award pricing on a single day?
(Tip of the hat to @JonNYC and Miles Talk)