American Airlines is the largest carrier at LAX, and they also try to cater to the premium crowd there. In particular, they have a great Flagship Lounge and Flagship First Dining, and they operate specially configured A321Ts on flights to New York and Boston.
While American has seen huge international expansion out of LAX in recent years, that doesn't extend to transborder flights. As of December 2018, American canceled their one daily flight between Los Angeles and Toronto, completely giving the market to Air Canada. They operate up to 5x daily flights between the cities, including some frequencies with 777s and 787s.
There's an interesting update on that front.
American Airlines' special Los Angeles to Toronto service
American Airlines will be bringing back service between Los Angeles and Toronto… but only between September 4 and September 10, 2019. American is operating this route daily for seven days in order to fly the Hollywood crowd to Toronto for the Toronto Film Festival, which is being held over those dates.
The flight will be operated with the following schedule:
AA222 Los Angeles to Toronto departing 9:50AM arriving 5:37PM
AA222 Toronto to Los Angeles departing 7:00PM arriving 9:26PM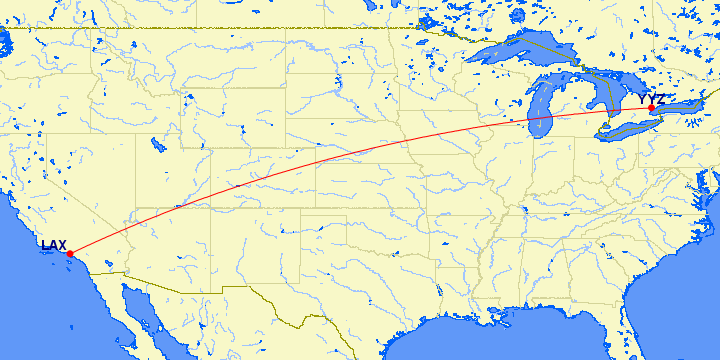 So not only is American bringing back this route for a week, but American will use their specially configured A321T aircraft for it. These are the same planes they usually use on premium transcontinental routes.
This isn't the first year that American is operating this special service — they did so for the first time back in 2016. Though at the time that only included them upgrading the aircraft type, rather than resuming the route altogether.
What are American's A321Ts like?
The A321T has just 102 seats. First class features 10 reverse herringbone seats with direct aisle access from all seats.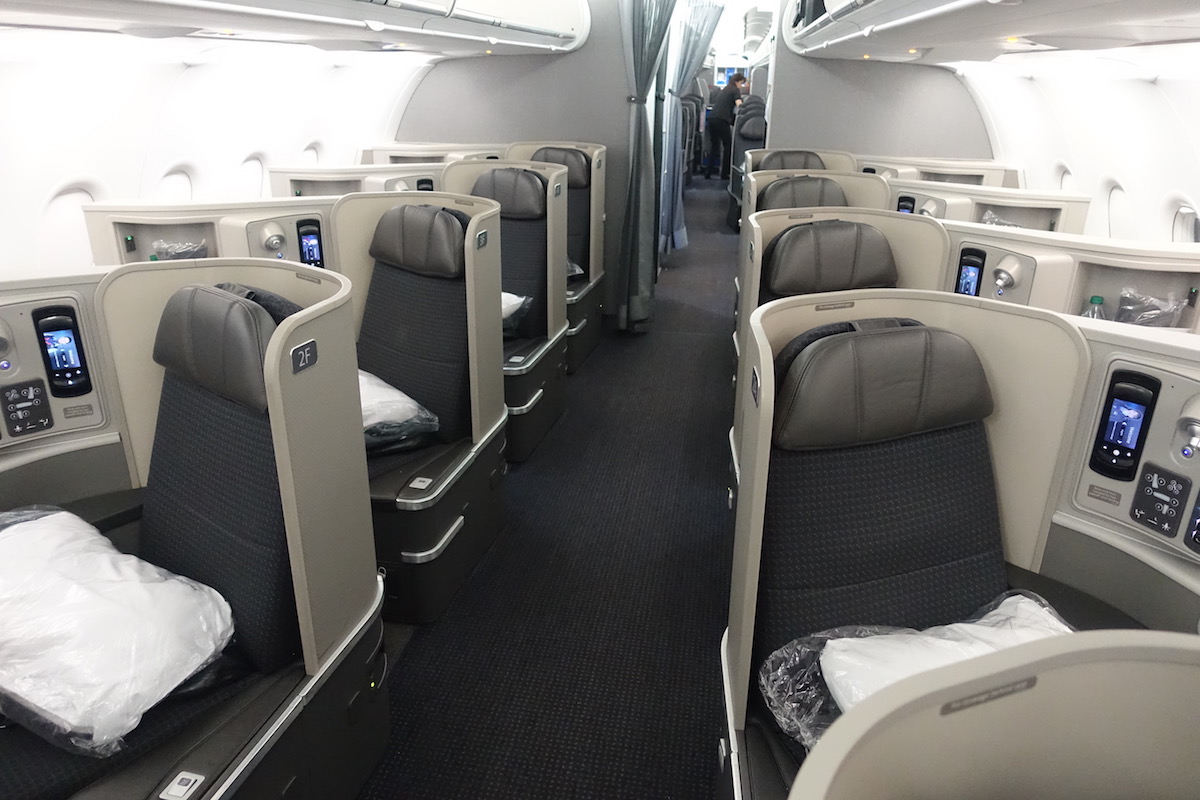 Business class features 20 fully flat business class seats, in a 2-2 configuration.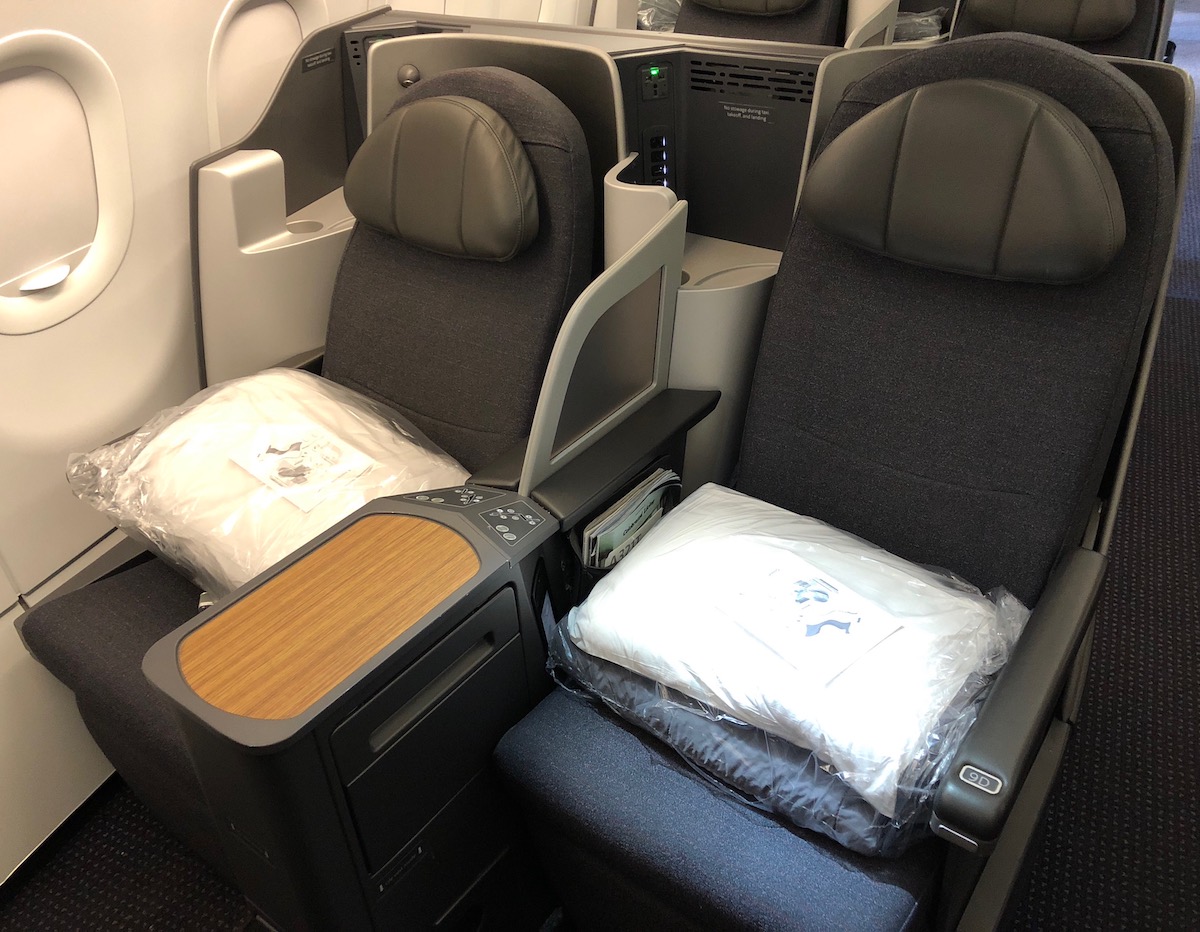 Economy class features just 72 seats, half of which are Main Cabin Extra seats. So it's a pretty comfy configuration.
Since this is now a "premium" route, business class passengers will be eligible to use American's excellent Flagship Lounge at LAX.

American Flagship Lounge LAX
Those traveling in first class can use American's Flagship First Dining at LAX, which offers a sit down dining experience.

American Flagship First Dining LAX

American Flagship First Dining LAX
What about upgrades & awards?
As of now I don't see any saver award seats in first and business class on the route, though I also think American just recently loaded these flights into the schedule, so that could change.
There aren't any confirmable upgrade seats either from economy to business class, though there is confirmable upgrade space in first class, which you could take advantage of if paying for a business class ticket.
Bottom line
It's interesting to see American not only resuming a flight altogether for just a week, but to do so with an A321T. I guess that's logical enough — Air Canada has a good product in the market, so if they're going to compete, they need a premium configured plane.
Anyone planning on flying American's A321T between Los Angeles and Toronto during the Toronto Film Festival?
(Tip of the hat to @andrewrose_)