As I wrote about in early July, American will be adding the Boeing 787-9 to their fleet in the coming months, which has two major implications: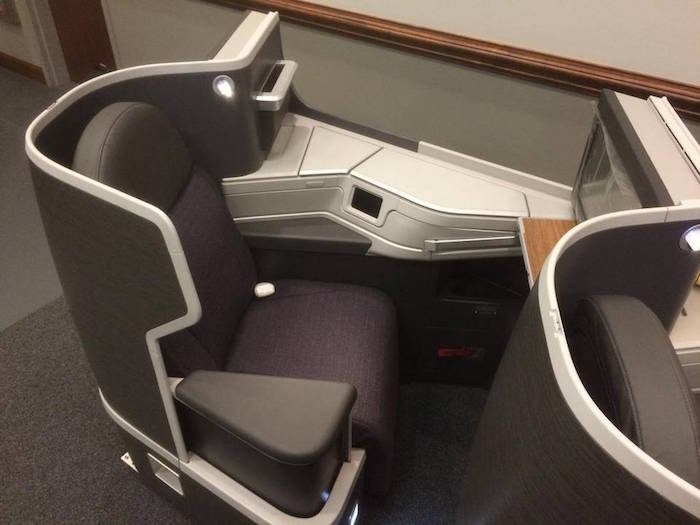 American's newest business class seat, debuting on the 787-9
American has already published the schedule for their first couple of Boeing 787-9 aircraft:
American will operate the 787-9 from Dallas to Madrid and Sao Paulo as of November 4, 2016
Prior to that, American will operate the 787-9 domestically in order to train crews and work out any kinks, so the plane will begin flying between Los Angeles and Dallas as of October 6, 2016
So while American will operate the 787-9 domestically before the international inaugural flight, there's actually a single international flight being operated before all of that.
Per JonNYC, American will fly the 787-9 between Dallas and London for one day only on October 4, 2016, as part of the plane's ETOPS certification process. The 787-9 will operate the following flights:
10/04 AA50 Dallas to London departing 3:55PM arriving 6:55AM (+1 day)
10/05 AA51 London to Dallas departing 9:30AM arriving 1:40PM
The flight now shows in the schedule, and as you'll see, the seatmap treats premium economy seats (rows 9-11) as regular Main Cabin Extra, meaning many elite members can assign these seats for free.
American will offer normal economy service in these rows on this particular flight. While American hasn't yet published premium economy pricing, they plan on offering the full premium economy service on the 787-9 flights to Sao Paulo and Madrid. Those seats will be similar to domestic first class, so it's a great way to snag a seat that's much better than what you'd find in economy, without actually having to pay extra.

Bottom line
Admittedly this is a pretty specific situation, but if you happen to be flying to/from London on the above dates, it might be worth routing through Dallas, as you can snag a premium economy seat at an economy price.