Reverse herringbone seats are among my favorite business class hard product out there. While I do prefer a window seat in an Apex Suite configuration, I appreciate the fact that all reverse herringbone seats on a given plane are virtually identical, meaning everyone gets a great experience. Meanwhile with Apex Suites, those getting non-window seats are really getting the short end of the stick (and that's most passengers).
American's 777-300ERs were the first new planes in American's fleet to get reverse herringbone seats back in 2013. They selected the Cirrus style seat, which is the same business class seat you'll find on Cathay Pacific. I've always liked this product.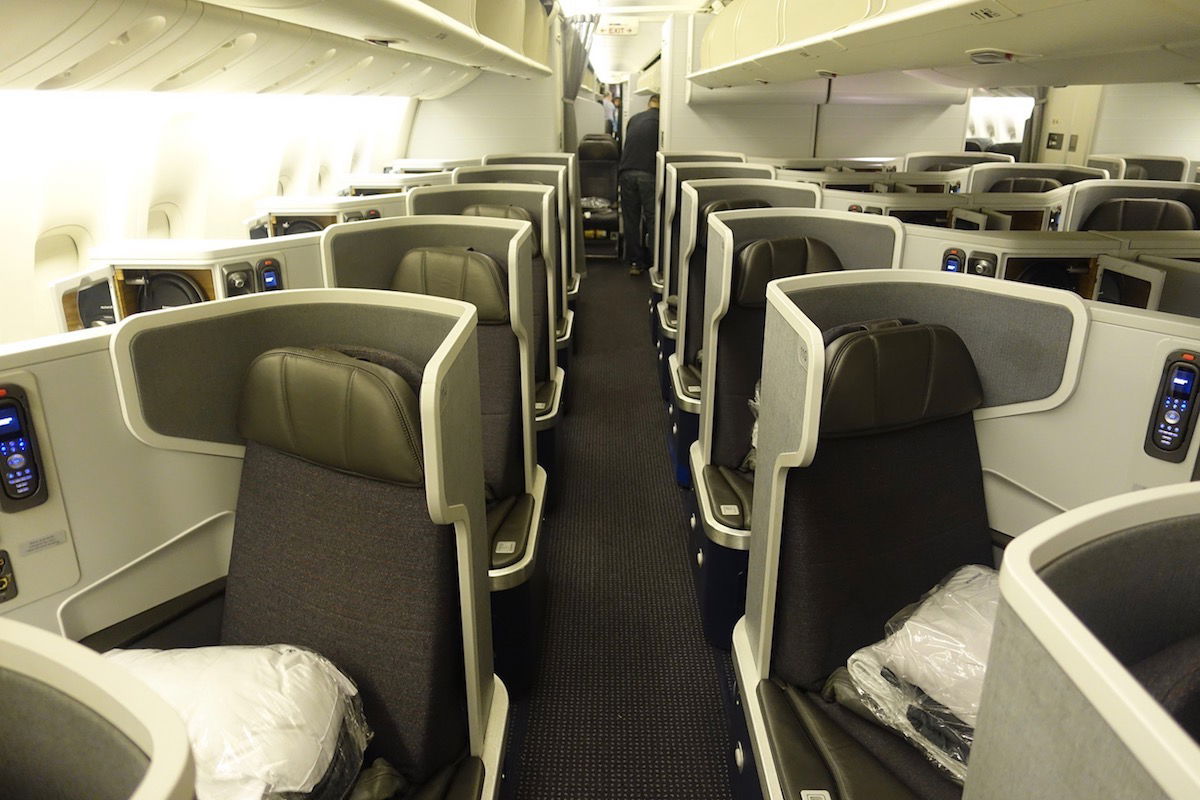 American's 777-300ER business class
One innovative way in which American has used this seat is on their A321Ts, which they fly between New York and Los Angeles/San Francisco. These planes are in a three cabin configuration, and while both first and business class have flat beds, first class has reverse herringbone seats with direct aisle access from every seat.
I knew American was using a modified reverse herringbone seat for their A321, given space constraints. However, during a recent flight from New York to Los Angeles I couldn't help but feel like the seat was really tight. It's still a privilege to fly in these seats, but as I tried to go to sleep, I found myself feeling constrained and barely being able to move.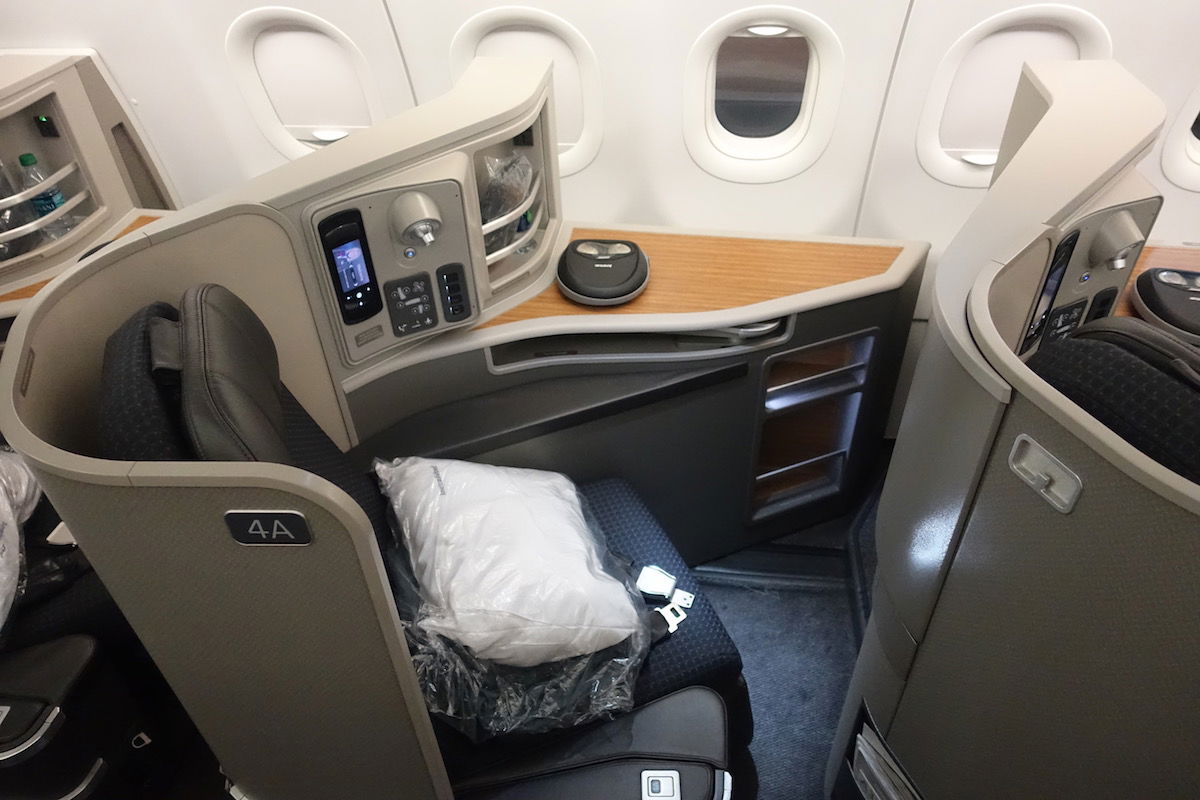 American's A321T first class seat
I wondered whether I was just misremembering American's 777-300ER business class seat, or if it was just as tight. It has actually been a couple of years since I've flown American's 777-300ER business class, though I'm finally back in the seat (and writing this post live from inflight Wi-Fi).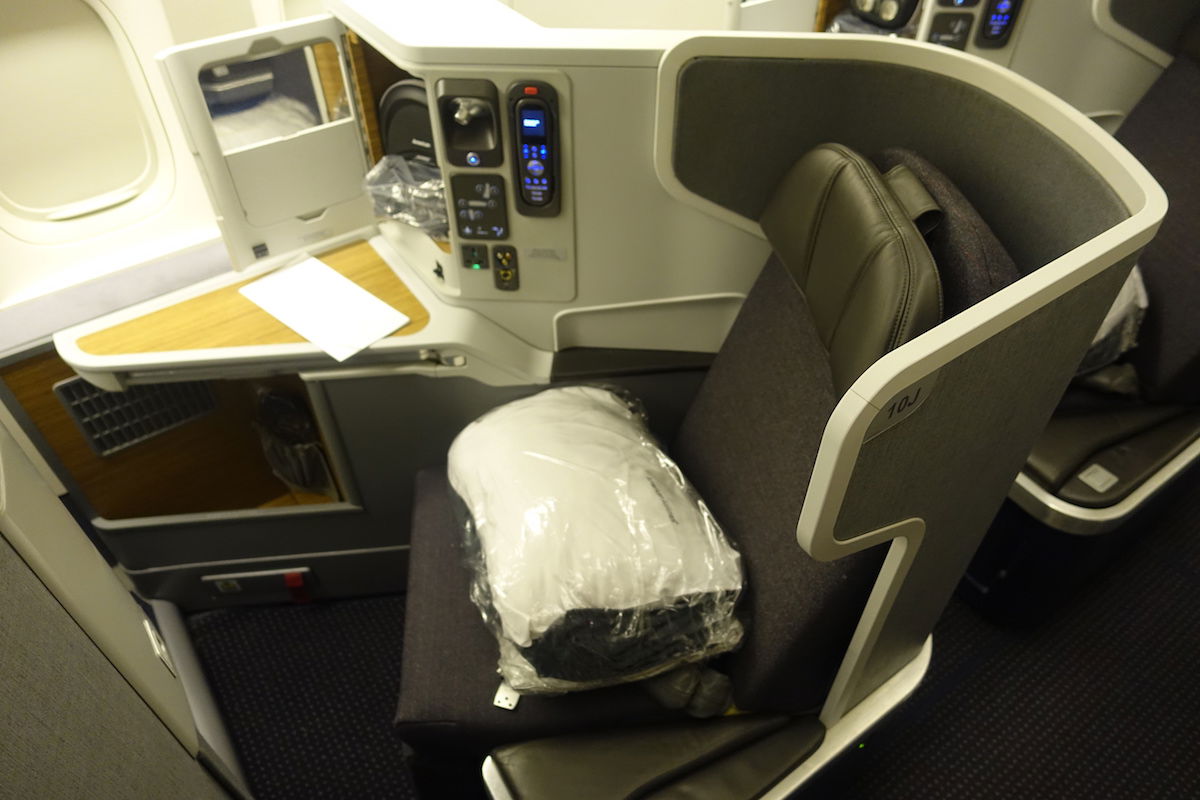 American's 777-300ER business class seat
The difference between the two seats is significant. Really significant. When I fully reclined the 777-300ER business class seat I found myself easily being able to move around, not at all feeling constrained, and generally feeling like I was back in one of my favorite business class seats in the world.
I'm not sure if pictures really do justice to the difference, but below is the area for your feet in the A321 reverse herringbone seat. As you'll see, when you recline the seat it's a generally narrow area, and there's not much room to bend your knees, not to mention your feet are really wedged in there.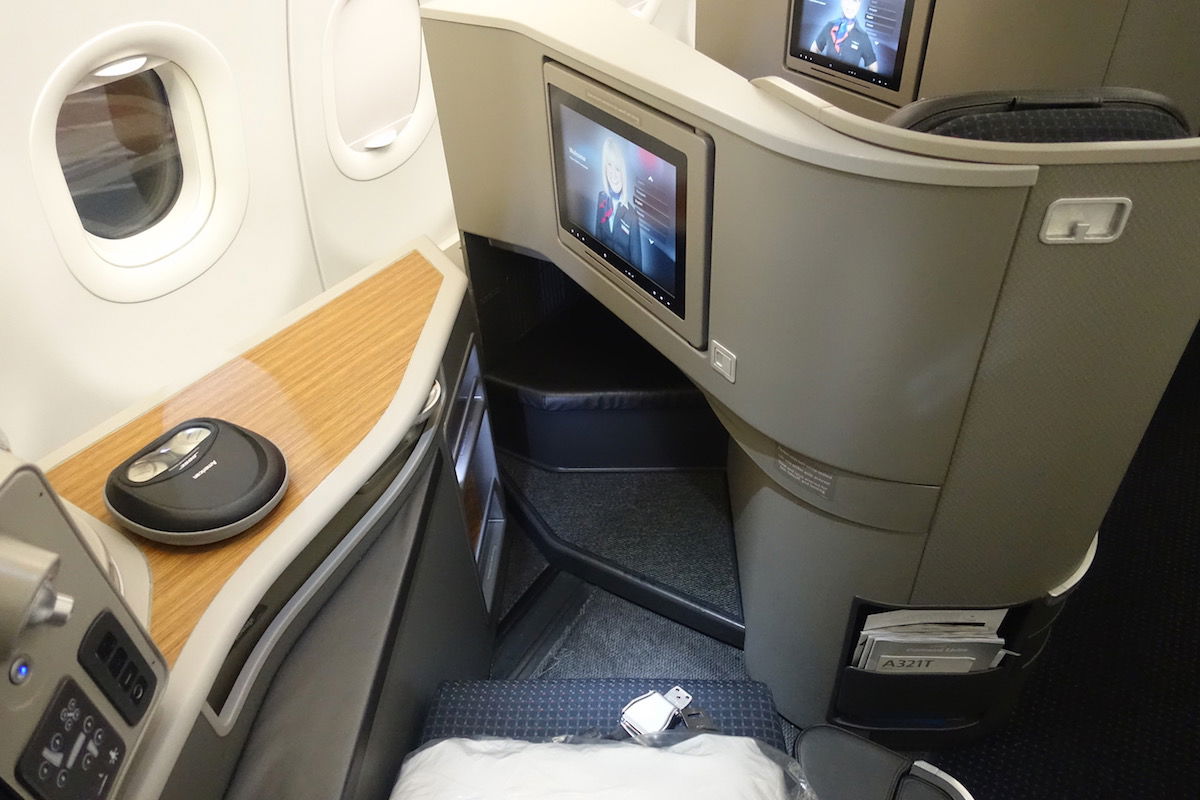 American A321 first class seat
The 777-300ER seat, on the other hand, has a much bigger ottoman, and more importantly, isn't as restrictive in terms of the height of the panel above it. But what I really love about the seat is how easy it is to bend my knees. Notice the exposed storage compartment to the right of the seat? When reclined, it's a great place for me to bend my knees and get really comfortable.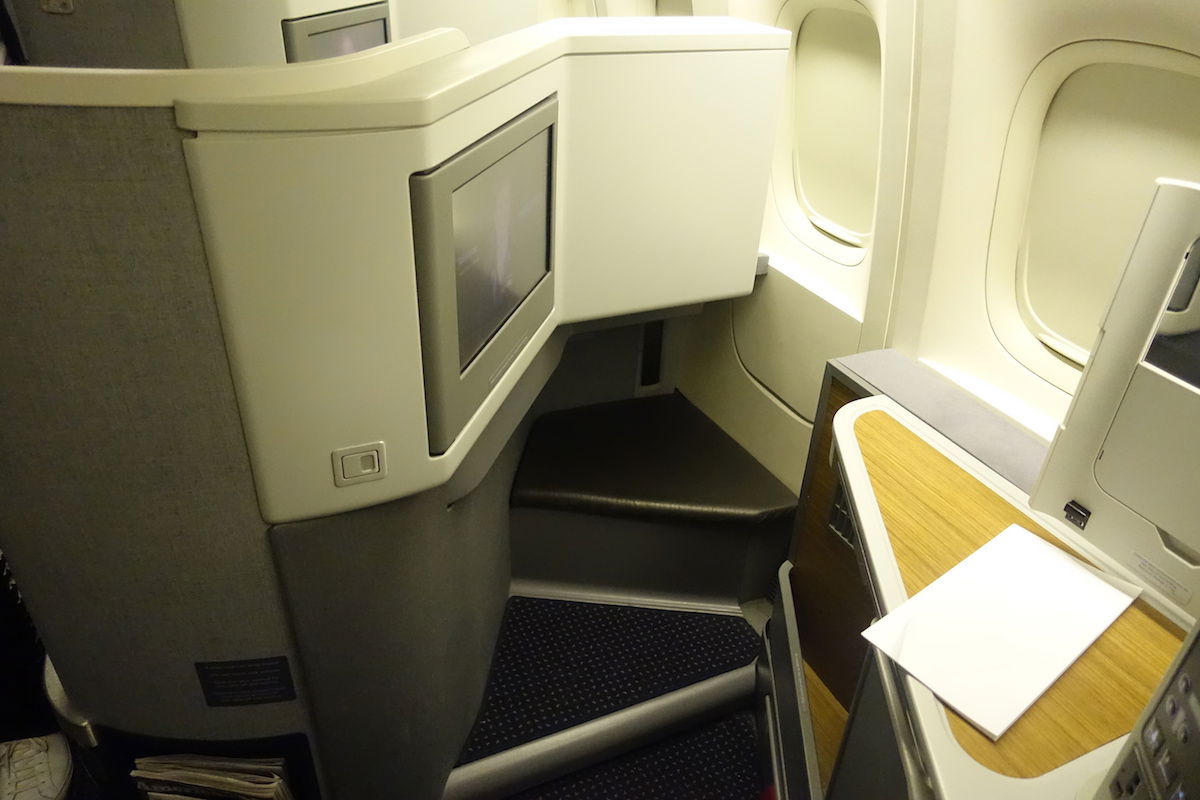 American's 777-300ER business class seat
I think everyone will notice things like this differently, depending on how they sleep. If you sleep on your back or stomach, chances are you won't notice must of a difference. If you're like me and are a side sleeper, and on top of that sleep with your knees bent and in a near fetal position, the subtle differences between these two seats are significant.
So I was happy to find that American's 777-300ER business class seat is every bit as comfortable as I remember, and that it's just the A321 first class seat that's less comfortable (to me).
If you've flown the two products, did you notice much of a difference?