American has been redefining their international product with their new 777-300ERs, which feature reverse herringbone seats in business class. This is my favorite business class hard product in the world, and is just about as private and spacious as many first class suites out there.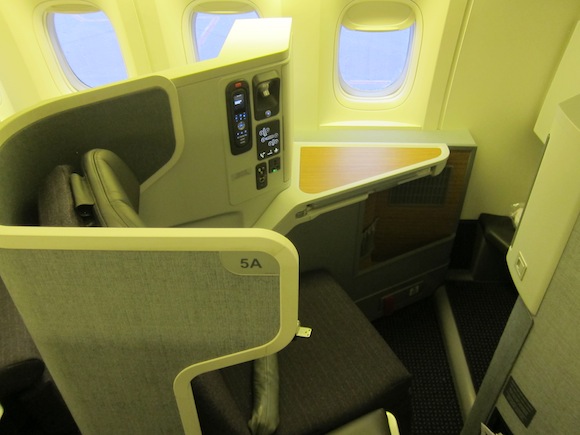 American 777-300ER reverse herringbone business class seat
In early March American unveiled their new 767-300 business class product, which is a different product than what's found on the 777-300ER. That's because the cabin isn't quite as wide, so it's tough to efficiently install a similar product on a narrower aircraft.
The 767-300 has a fully flat, forward facing business class product, which is good, though not my favorite product out there. That's because the foot "cubby" is quite tight, so when trying to sleep you don't have much "wiggle room" for your feet. That being said, for a 767 it's about as good as hard products get. I also think they did a great job with the "finishes."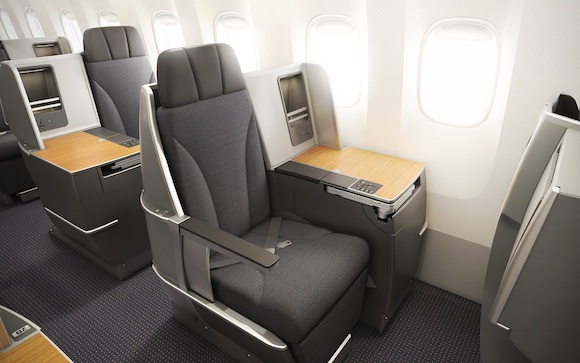 American 767-300 fully flat business class seat
The big question remaining was which hard product American would put on their 777-200s. They're going to begin reconfiguring that fleet shortly, and in the process will be eliminating their first class cabin and going for a two cabin layout instead.
In mid-March American leaked the seatmap for the reconfigured 777-200. There are four seats per row, so this led me to believe it would be the same business class product that's available on the 777-300ER.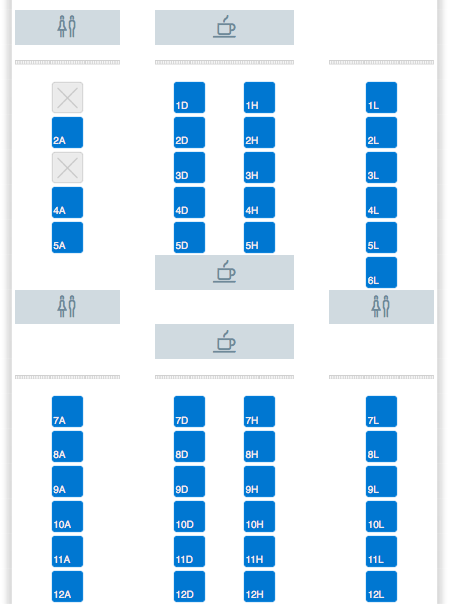 American 777-200 business class seatmap
However, it appears as if it won't be exactly the same product. American posted the below picture on Instagram today of their new 777-200 business class product, with the following caption:
We're on our way to AIX Expo in Hamburg with plans for a big reveal. Any guesses? #StayTuned

American 777-200 business class seat
The AIX Expo in Hamburg runs from April 8-10, so I guess we'll find out what the new product looks like in just a few days.
However, this also makes it clear that American will have a modified business class product on the 777-200. The above image is the only one we have so far, and based on that it looks like it will be a reverse herringbone product (since the seat faces the window), though it will be slightly different than the one on the 777-300ER.
On one hand I find it a bit puzzling that they'd introduce yet another business class product. On the other hand, if it's an improvement on the one they have on the 777-300ER, then it may very well be the best business class hard product in the world.
I also expect they'll use the same product on the 787s, which they'll begin taking delivery of later this year, if I'm not mistaken.
Can't wait to see it!