I have a confession to make: I kind of get a high out of being scammed abroad. It's not that I actually end up falling for it, but I'm always curious to see how people around the world will try to screw you over. Whether it's being invited to dinner in Kuala Lumpur or making a new friend that takes you to his pearl shop in Shanghai, I'm always up for some fun. In this case, though, I was just trying to be a nice guy and it backfired.
So yesterday morning we left the St. Regis to go sightseeing, starting with the Grand Palace. I specifically requested a tuk tuk (my friend has never been to Thailand, and I figure they're a bit more fun), and sure enough one pulled up. He wanted to charge 400THB (~$13USD), which is probably about four times more than they normally charge. I guess he knew he could rip us off since we were westerners staying at the St. Regis, though I quickly got into my "Thai mindset" and negotiated him down to a more reasonable cost.
We then got to the Grand Palace, only to find it was closed until 1:30PM (I know, great planning on my part to not check first). It was beyond hot, so we actually engaged one of the guys hovering outside the entrance for a couple of minutes, and he suggested we take a tuk tuk to a few of the other temples, and by the time we get back the Grand Palace would be open again. He brought us over to a specific tuk tuk parked a distance away and told us the tour would be 40THB (~$1.30USD). Okay, Thailand is cheap, but it ain't that cheap.
So I knew right away there was a catch, and I was certainly willing to play along. We stopped at our first stop, the sleeping Buddha, and were told to take our time looking around. We took about 10-15 minutes, and then returned to the tuk tuk. The driver said he just wanted to get something to drink, so stepped away for a moment.
A guy dressed nicely was parked in a nice SUV right next to the tuk tuk, and started talking to us.
"Where you from?"
"New York."
"Oh, my brother live in New York." (of course, haven't heard that one before)
Anyway, he was telling us that the reason the tuk tuks were so cheap today is because it was the Thai national tourism day, so the government is sponsoring free gas, and they have special deals for buying suits as well where the government provides free shipping. He said that if we go to the "Thai National Center" we could see the great deals.
The tuk tuk driver comes back and drives us to our next stop, though enroute says we'll stop at the "Thai National Center" for a few minutes. Okay, fair enough. Unfortunately the "Thai National Center" seemed to be a tailor shop. The driver said "take your time, look for at least 10-15 minutes." We walked in there and they immediately shook our hands and offered us drinks, though of course we didn't accept. We walked around for a couple of minutes and then left again.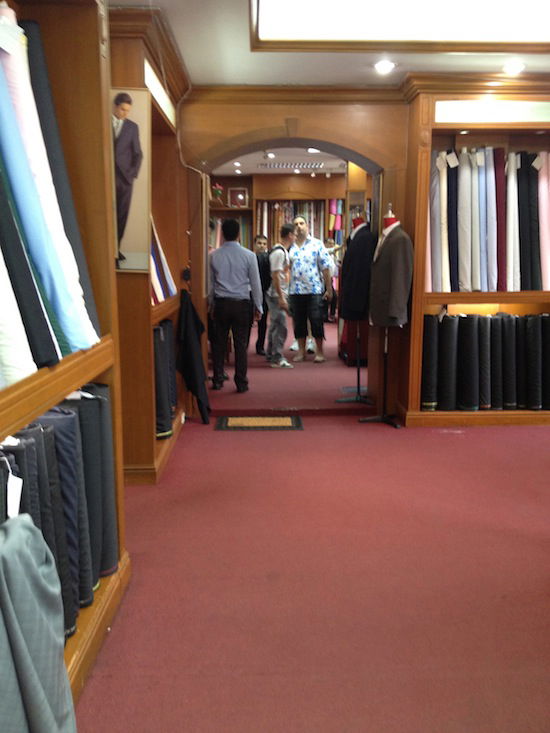 Shop #1
Then on the way to our next stop he says "okay, we stop one more shop, okay?" I don't know why we agreed, though we did, and we found ourselves in a jewelry store, where we walked around for a few minutes. Within a few minutes we were back in the tuk tuk.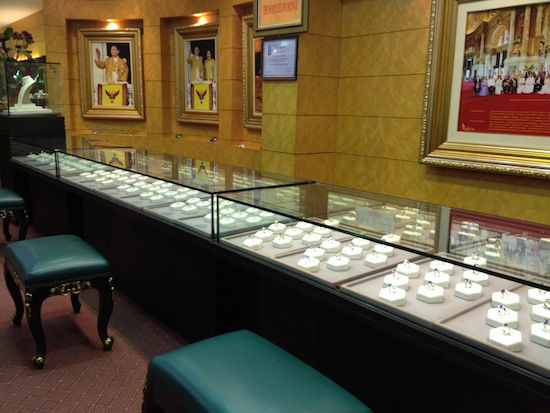 Shop #2
At this point the tuk tuk driver became a bit more honest and says he gets vouchers for free gas whenever we walk around in a shop for at least 10-15 minutes, even if we don't buy anything. So he asked us nicely to look around for 10-15 minutes, and said we don't need to buy anything. He seemed nice enough and air conditioning in Bangkok is always a nice change of pace, so I figured why not? He promised this would be the last one.
Of course as luck would have it the next shop had to be the pushiest of them all. They immediately offered us beer (which we didn't accept) and within three minutes had a suit picked out for us. As a matter of fact, he separated my friend and I so we each had separate salespeople and were on different floors of the building. Then when I found a suit I liked, I said I wanted to ask my friend what he thought (mainly to figure out how the hell to get out of there). The salesperson responded with "what are you, pussy? Can't figure out what you want on your own?" Oh no he didn't…
I was literally trying to just be a nice guy and stay in there for about 10 minutes so the guy would get his voucher, though I was having a hard time stalling. I kept asking questions, though said I would be back later to order if I decided to get something. I explained I didn't have a credit card and couldn't pay for a suit right now, though he said "don't worry, we friends, you don't have to pay yet, money not issue."
At this point they sat us down and this dude starts saying "we are both businessmen, you talk straight with me because I waste my time on you." When he realized it wasn't working on me he explained that he gets fired if he doesn't sell anything, so asked if I could buy at least one shirt.
After making him realize we really weren't interested we headed back to the tuk tuk, where the driver says he got his voucher. He asked if we bought anything, and I said no. He asked why not. Um, cause we're not interested and were just trying to do you a favor, jackass.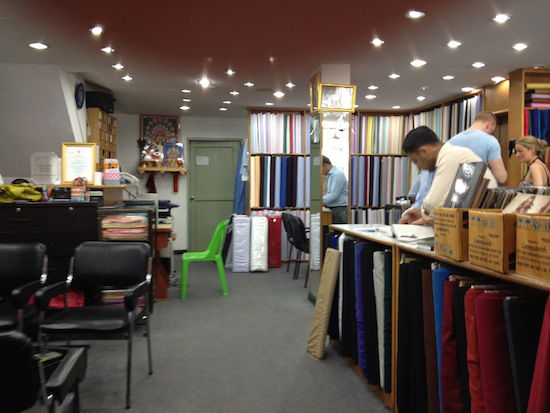 Shop #3
Then after making another legitimate stop at a temple he asks if we'll stop at one more shop. We really didn't want to, though I was in an overall good mood so agreed. It was the same experience yet again, though this time around we spent maybe five minutes there, though the driver still got his voucher.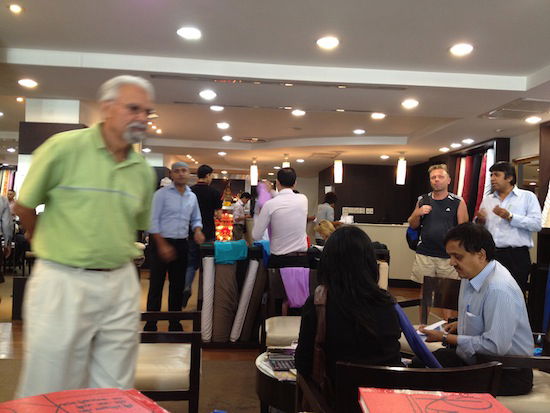 Shop #4
Then last but not least we stopped at a jewelry store which seemed to be the most organized and they weren't pushy at all. This time around we were out in five minutes. Though in fairness, this time we weren't asked if we wanted to go there, but rather just dropped off there.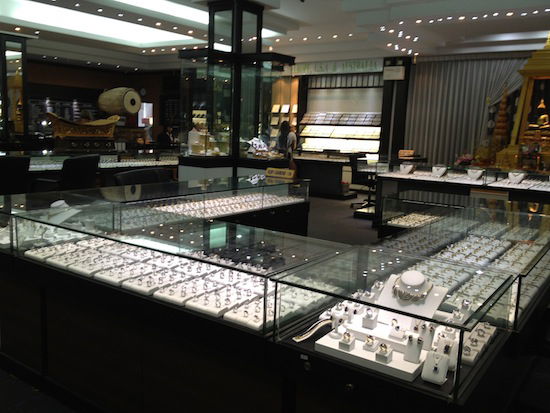 Shop #5
The worst part of it all was that rather than bringing us back to the Grand Palace as we agreed upon, he dropped us off at a dock to take a boat cruise to the floating market and then Grand Palace. At this point rather than argue with the douchebag I decided to just pay him the 40THB and find an alternative form of transportation back to the Grand Palace. And he still had the balls to ask "what about tip?"