Alaska Airlines offers a fantastic loyalty program, by far the best of any US carrier, in my opinion. The issue is Alaska's limited route network, as they operate primarily from the west coast. Alaska's takeover of Virgin America has helped a bit in terms of their route network, but they still can't compete with American, Delta, and United in that regard.
The other great thing about Mileage Plan is how many airline partners they have, so they're a great program to credit to even if you don't fly Alaska often. For example, I'll qualify for Alaska's top tier MVP Gold 75K status this year, even though I only flew about 5,000 miles on the airline. However, I'll have credited flights from Condor, Emirates, LATAM, and Singapore Airlines to Mileage Plan, to help me qualify for status.
It's also worth being aware of the status match opportunities they have, as this is the ideal time to request a status match.
Alaska's elite status requirements
Alaska has three elite tiers — MVP, MVP Gold, and MVP Gold 75K. Here are the requirements to qualify for status:

As you can see, there are different requirements depending on whether you're qualifying exclusively through travel on Alaska and Virgin America, or also through travel on their partner airlines. One of the best things about Alaska is the unique partner airlines they have, and how you can qualify for status with them exclusively through partner airline travel, if you want to.
Alaska's elite benefits
Here's a chart with the benefits of each elite tier: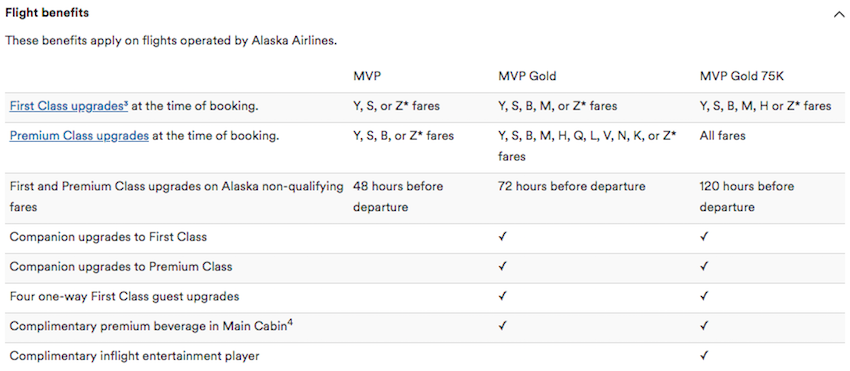 The way I see it, here's what makes Alaska Mileage Plan special:
They continue to award miles based on distance flown rather than how much you spend
They let MVP Gold members and above cancel revenue tickets for free, and the value of the ticket is placed in their "travel bank" and can be applied towards a future ticket
They have a great same day flight change policy
All elites get unlimited complimentary upgrades, and MVP Gold members and above receive four upgrade certificates they can use to confirm an upgrade in advance
They have great mileage bonuses — MVP Gold members earn a 100% mileage bonus, while MVP Gold 75K members earn a 125% mileage bonus, plus 50,000 bonus miles when they requalify; that means if an MVP Gold member flies 90,000 miles to qualify for status, they'll really earn 252,500 miles, which is ~280% of the distance flown
Alaska has great airline partners, so it can be lucrative to fly their partner airlines and then credit miles to Alaska
The number of miles you can earn for travel on some partner airlines is pretty incredible; for example, for discounted British Airways business class you earn 150% elite qualifying miles and 250% redeemable miles, and this doesn't include the elite mileage bonus, which can be up to an additional 125%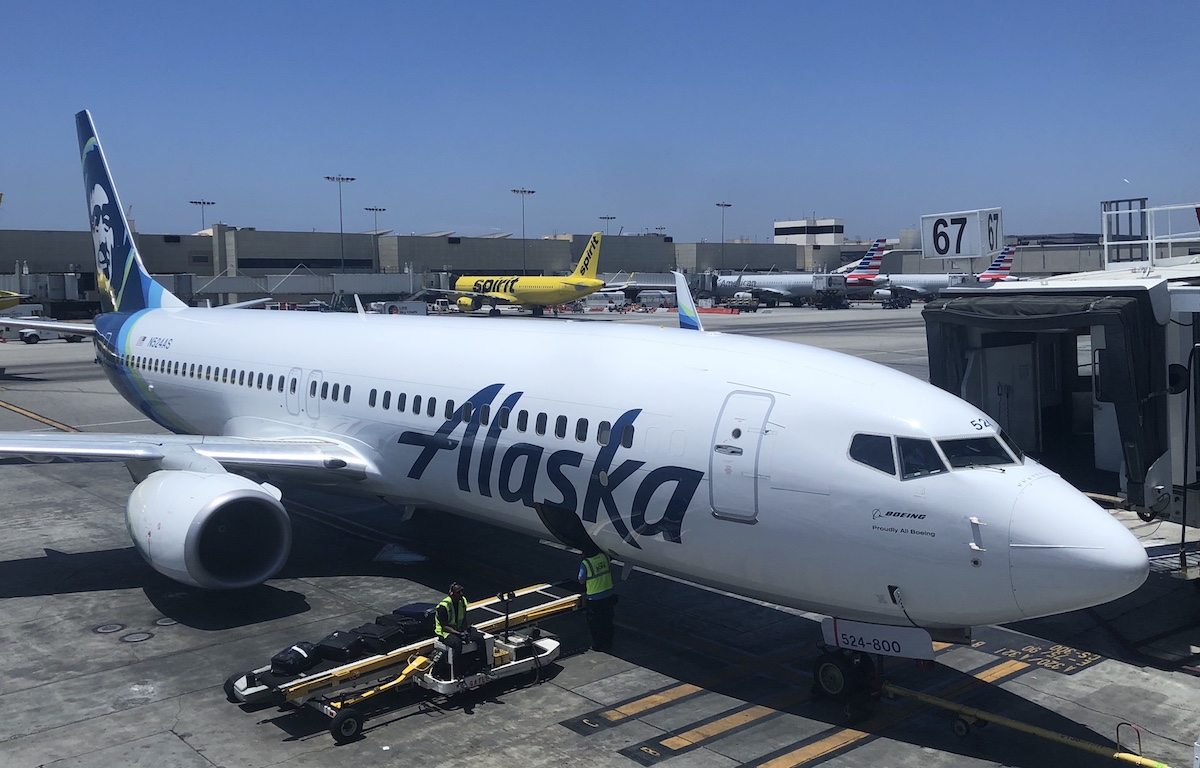 Why now is a good time to status match to Alaska
Alaska Mileage Plan has a great status match program, as they'll match people all the way up to their top tier MVP Gold 75K level. Alaska will match elite members with Aeromexico, Air Canada, American, Delta, Frontier, Hawaiian, JetBlue, Southwest, and United, and potentially other programs as well.
In general you can expect that they'll match American Executive Platinum, Delta Diamond, and United Premier 1K, to MVP Gold 75K. Meanwhile mid-tier status levels generally match to MVP Gold, and so on.
The reason this is a great time to match is because it's now October, which means if you status match now status will be valid for all of next year, through December 31, 2019. The cutoff for these matches is October 1 — that means if you requested a match on September 30 it would only be valid through December 31, 2018, while if you matched on October 1, it would be valid through December 31, 2019.
So this is a great way to get ~15 months of status with Alaska. When you status match to MVP Gold or MVP Gold 75K you'll get the four confirmed upgrade certificates. If you match to MVP Gold 75K you'll also have the ability to nominate someone else to MVP status. However, you won't get the 50,000 bonus miles for earning MVP Gold 75K status unless you actually earn it "the hard way."
How to request an Alaska status match
It used to be that you had to email Alaska Airlines to request a status match, though they now have a dedicated status match website. There you'll be asked to select the status you want to match, enter your Alaska Mileage Plan info, and a screenshot with the account info for the program you're matching from.
Bottom line
Alaska Mileage Plan is a fantastic frequent flyer program, so it's worth knowing when it's the best time to status match. However, keep in mind that status matches are once in a lifetime so I wouldn't recommend matching if you don't plan on using the status. That being said, if status with Alaska could be useful, this is the ideal time to match.
Do you plan on status matching to Alaska?