Alaska Airlines made some pretty significant announcements during their annual investor day conference today.
To summarize the changes:
Alaska Airlines will be introducing a new extra legroom economy section called Premium Class, which will feature 3-4″ of extra legroom, plus additional amenities
Alaska Airlines will be increasing first class seat pitch from 36″ to 41″, which will be industry leading seat pitch for domestic first class
This will be done on 60 planes by the end of 2016, and on the remaining planes by the end of 2017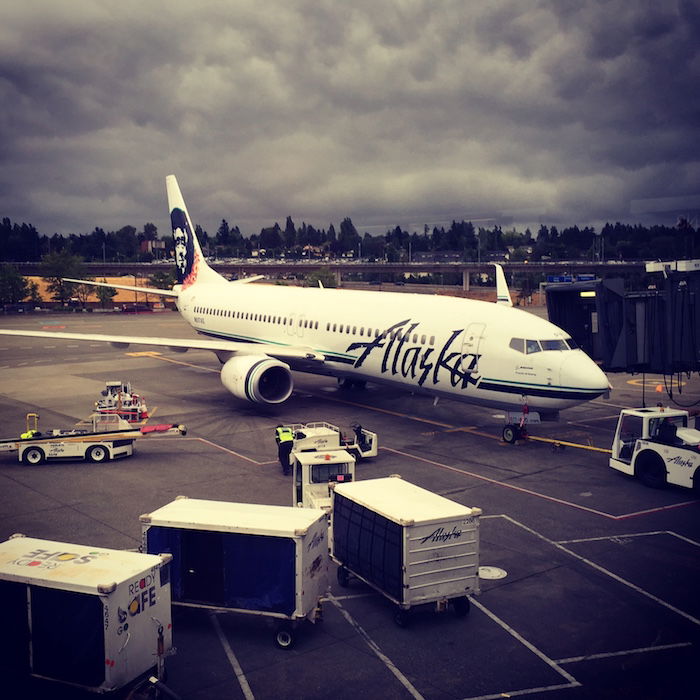 Alaska Airlines Premium Class
Clearly Alaska is taking the lead from American, Delta, and United here, which offer Main Cabin Extra, Comfort+, and Economy Plus, respectively.
Here's what we know about Alaska's Premium Class:
Customers who upgrade to Premium Class will get priority boarding and enjoy three to four inches more legroom compared with a standard coach seat. In addition, Alaska Airlines plans to offer additional amenities to further enhance the Premium Class in-flight experience. This upgrade option will be available to Alaska Airlines elite Mileage Plan members on a complimentary basis at booking or day of travel dependent on status and fare purchased.

Upgrade pricing and details on the included amenities will be announced closer to customer availability.
While the exact details haven't yet been announced, Alaska plans on offering additional amenities in Premium Class. Perhaps they'll take the lead from Delta by offering free drinks and snacks in Premium Class.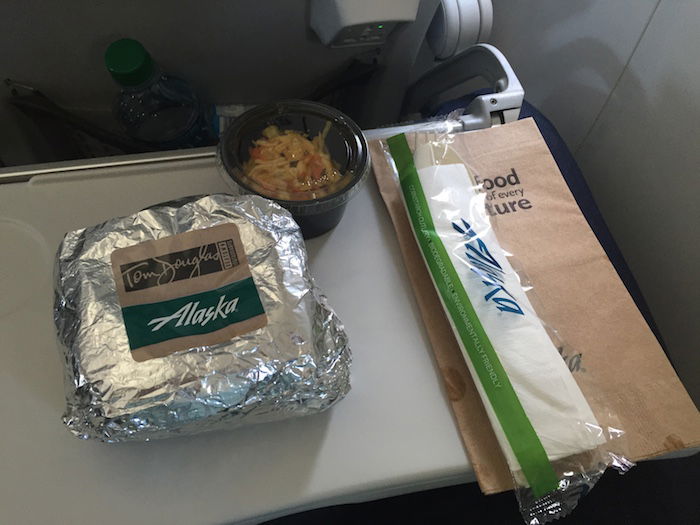 Will Premium Class seats come with free food?
They also suggest that MVP Gold 75K and MVP Gold members will be able to reserve Premium Class seats at the time of booking, while perhaps MVP members will be able to reserve them within 24 hours (or so) of departure.
This new Premium Class will be available on the 737-800s, 737-900s, and E175s. This won't be available on the 737-400s and 737-700s.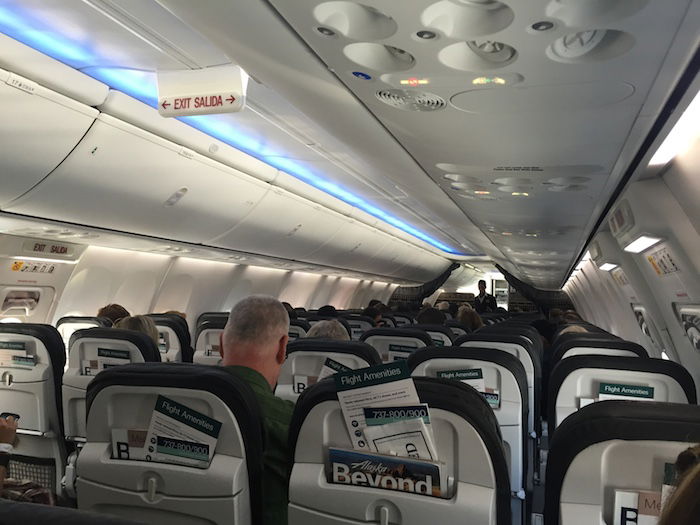 Alaska economy on the 737
Changes To Alaska First Class
To make room for the new Premium Class, Alaska is adjusting the first class cabins on some of their planes.
First class seat pitch will be increased from 36″ to 41″ on the 737 aircraft which will feature Premium Class, which is a pretty significant improvement. Alaska is basically going from offering the worst first class seat pitch to the best first class seat pitch among US carriers.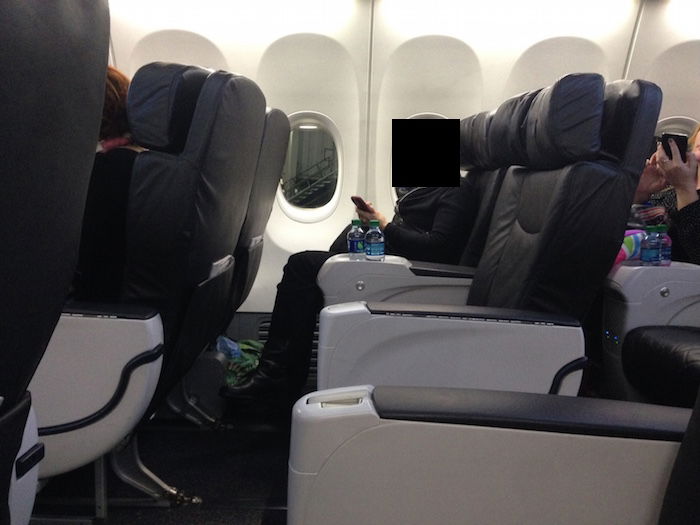 Alaska 737 first class seat pitch will be greatly improved
The bad news is that the first class cabin will be reduced from 16 seats to 12 seats on the 737-800s, which is bad news for those hoping to upgrade or book discounted first class.

All-in-all:
737-800 seat count will be reduced by four seats, from 163 to 159; this will happen in the form of them losing four First Class seats and gaining 30 Premium Class seats
737-900 seat count will be reduced by three seats, going from 181 to 178; this will happen by removing three Economy Class seats
E175 seat count will remain 76, though 12 Premium Class seats will be added (not sure how exactly that's happening)
Bottom Line
It's hardly surprising to see Alaska following the lead of other US airlines, especially as they're fiercely competing with Delta in Seattle. Presumably they're both trying to retain their elite members and also generate some revenue with this new product. I'm curious to see the full details of the product offering in the coming months.
What do you make of Alaska's Premium Class? Are you happy to see it, or sad to see the reduction in first class capacity as a result?