This doesn't really come as much of a surprise, but I find it to be an interesting development nonetheless. As Alaska's takeover of Virgin America is being finalized (Virgin America will officially cease to exist as a brand starting next week), I've been fascinated to see the ways in which the airlines are integrating their operations.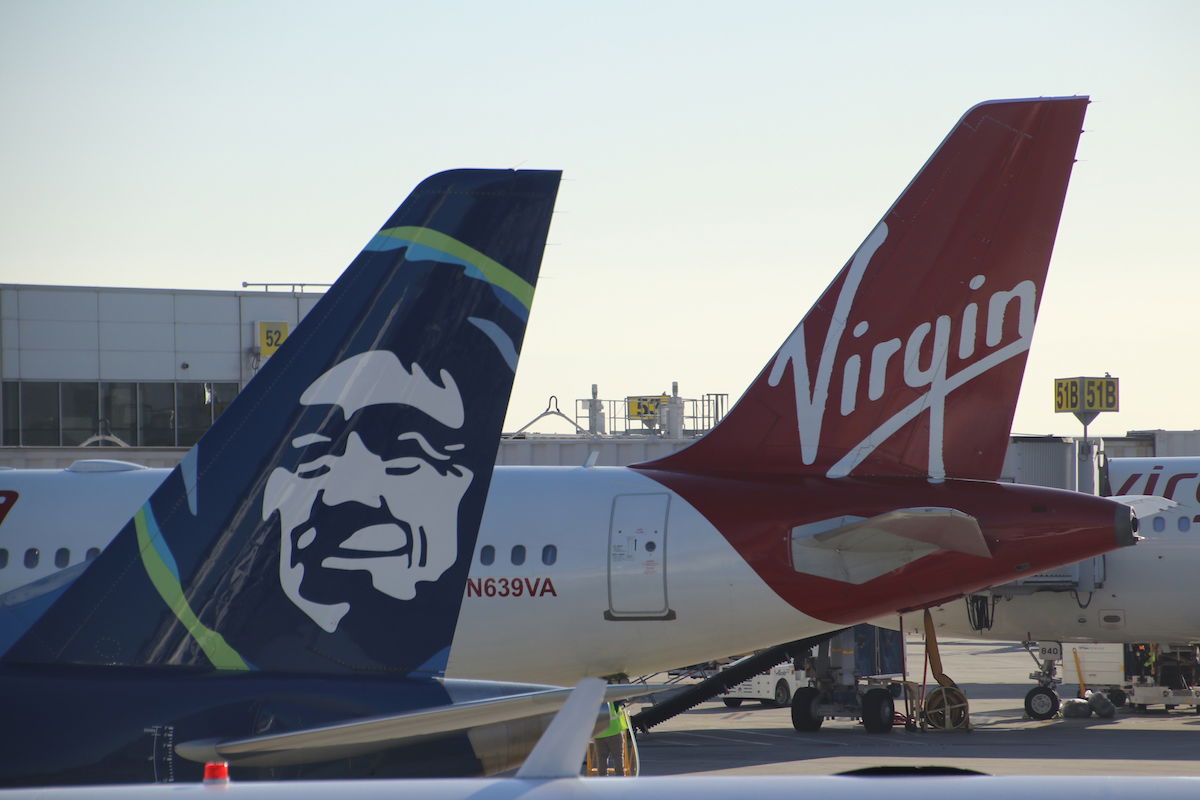 Historically JFK has been a focus city for Virgin America, and prior to 2015 Alaska didn't even fly there. Virgin America was one of the five big "players" in the premium transcon market, between New York and Los Angeles/San Francisco (along with American, Delta, JetBlue, and United).
Alaska's first ever flight to JFK started in September 2015, between Seattle and JFK. Since then they've increased service to twice daily, and in November 2017 they introduced flights between Portland and JFK. Then just a couple of weeks ago they announced that they'd add further routes to & from JFK, as Alaska will be introducing once daily flights between San Jose and JFK, and a third daily flight between Seattle and JFK.
I was wondering where the available JFK slots were coming from, since I was under the impression that Alaska was more or less maxed out at the airport. Now we know for sure. As of July 6, 2018 (the same day the above routes end), Alaska will be reducing flights between JFK and LAX/SFO:
New York to Los Angeles will be reduced from six daily to five daily
New York to San Francisco will be reduced from five daily to four daily
That's not anything groundbreaking, though I do think this is pretty telling as to the direction that Alaska will be taking with JFK. Alaska wants to be the West Coast's premier airline, and clearly that goes beyond LAX and SFO.
So their strategy seems to include serving many West Coast points from JFK, rather than being competitive in the historically premium markets of JFK to LAX/SFO.
This strategy probably makes sense when you take into account that Alaska doesn't plan on competing in premium cabins in premium markets. On flights between New York and Los Angeles/San Francisco, American, Delta, JetBlue, and United, all offer flat beds in business class. While Virgin America hasn't historically offered a special product on this route, they do have spacious recliner seats that are significantly better than what you usually find in domestic first class.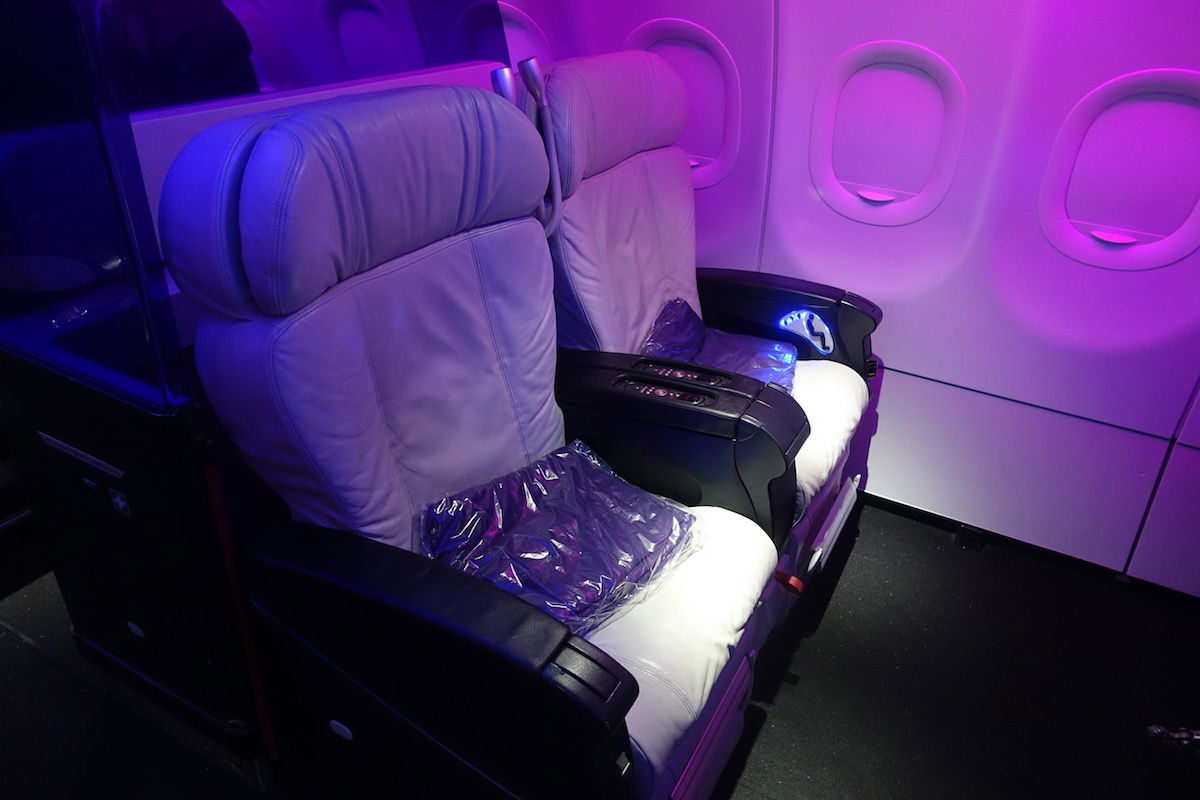 Virgin America's current first class
Going forward Alaska plans to configure all planes in the same way, and doesn't plan on having a special subfleet for these routes, meaning their product will become even less competitive in premium markets.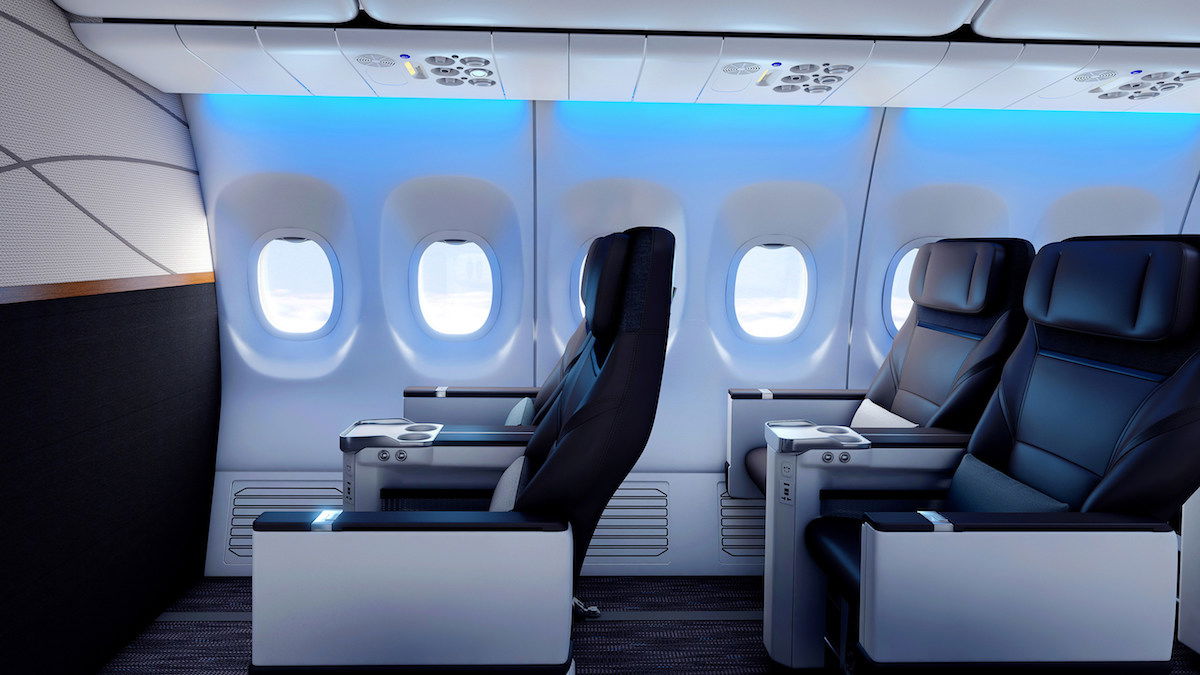 Alaska's new first class
To me this route reduction is pretty telling of their overall strategy. Who knows, soon enough maybe we'll see even more of Alaska's JFK flights switched to other markets, where they feel like they can better compete than NYC to LAX & SFO. I wouldn't be surprised to see them operate just 2-3 flights per day in these markets a few years down the road.
Are you surprised to see Alaska cutting back in these premium markets?