Update: The article has been updated to indicate that this was a misprint, and that Alaska isn't changing their frequent flyer program. Only time will tell for how long that lasts.
The "big three" US carriers now all have revenue based frequent flyer programs (American's will kick in as of August 1, 2016), which is to say that they award redeemable miles based on how much you spend with the airline, rather than how much you fly with them (though you still earn elite qualifying miles based on distance flown rather than how much you spend).
Alaska's Mileage Plan program has always been extremely lucrative, and the airline's management has even gone so far as to say that they like having a traditional system, and view it as a point of differentiation.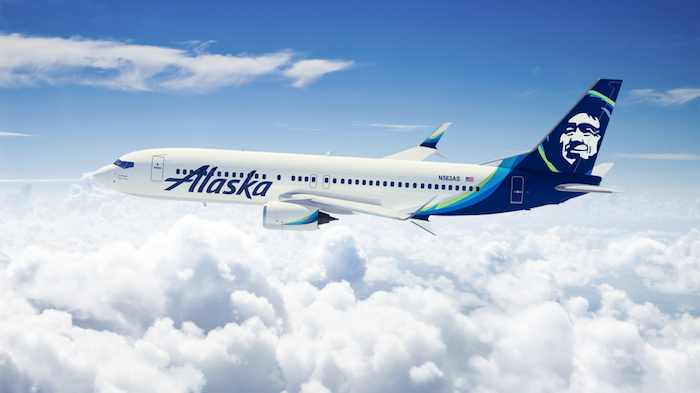 Alaska 737 in the airline's new livery
Per Brian Sumers, in the past few months Alaska's CFO and CEO have both spoken in support of the current system of their frequent flyer program:
"We like where we're at," CFO Brandon Pedersen said at the JPMorgan Aviation, Transportation & Industrials Conference. "We're sticking with the traditional model. It gives us an opportunity to look at how we perform versus how others perform. And we wouldn't say that we would never go to that, certainly."

CEO Brad Tilden suggested Alaska may try to advertise its program as a competitive advantage, similar to what Southwest Airlines has done with checked bags. You've probably seen Southwest's "bags fly free" campaign.

"It is a lot like Southwest with bag fees," Tilden said. "We could argue about its merits five years ago. Today, it's very differentiated from what the other guys offer. So I think its value actually has gone up."
As most of you probably know, Alaska is taking over Virgin America, which leaves a lot of unanswered questions about the future of their frequent flyer program.

On one this isn't a merger, but rather a takeover. That's to say that the Virgin America brand is being almost entirely folded into the Alaska brand, so very little of Virgin America will remain.
At the same time, Virgin America has a revenue based frequent flyer program, while Alaska has a traditional frequent flyer program, with the former definitely quickly becoming the industry standard.
While it has long been said that Mileage Plan won't go revenue based, it looks like they've had a change of heart. The JuneauEmpire reports on a meeting that Alaska Senior Vice President, Joe Sprague, had with the Juneau Chamber of Commerce, where he says that Alaska Mileage Plan will go revenue based. Here's the relevant quote:
Sprague also announced Thursday that Alaska Airlines will transition from a miles-based rewards program to a points-based alternative, in which points are awarded based on the cost of plane tickets rather than the distance of the trip.
While we don't have any details beyond that yet, it seems inevitable that Mileage Plan will soon go revenue based. I have two major thoughts about this:
This might not be bad news for those who frequently fly Alaska. Revenue based frequent flyer programs are worst for people flying long distances, since the cent per flown mile cost is typically much lower. However, Alaska operates a lot of short-haul flights, where people could come out way ahead under the new program, since the cent per flown mile cost is significantly higher.
A lot of Alaska Mileage Plan miles are earned through partner airlines. This will get extremely complicated, since Alaska doesn't have the ability to track revenue on partner airlines. This means miles accrued on partner airlines will likely continue to be issued as a percentage of the distance flown, which might not be terrible news for those mostly earning Mileage Plan miles through that method.

Cathay Pacific, an Alaska Mileage Plan partner airline
Are you surprised to hear Alaska Mileage Plan will eventually go revenue based?