Posts from me are going to be a bit lighter over the next week as I continue my dad's round the world surprise birthday trip. As you may (or may not) know, I also have a points consulting service, whereby we help people redeem their airline miles. I have several colleagues working with me, and they're some of the most knowledgeable and passionate people I know in this hobby. They've offered to pitch in and write a few posts to give me a bit more time off while I'm traveling, so hopefully you'll enjoy the additional unique perspectives. This post is from my friend Alex, who is even more of an airline nut than I am. — Ben
---
I feel like all I do is write about Alaska Airlines.
Alaska just sent out an email with the heading "What's in Store for 2015 Mileage Plan Members." At the bottom of the email is this:

Do you see that shocked look on her face? Well, there's a good reason behind it, but she shouldn't necessarily be surprised considering all the changes to the 2015 Delta SkyMiles program.
What's changing at Delta (and United)
In 2015, SkyMiles is going completely revenue based on the earning side of the program, whereby redeemable miles earned will be directly tied to the amount spent on tickets, with higher earning based upon Medallion level and whether or not a member has a co-branded SkyMiles American Express credit card. United quickly copied Delta for their 2015 MileagePlus program.
Currently, Delta and United credit redeemable miles based upon distance flown. For more expensive fares, both programs offer percentage based bonuses, like an additional 50% earned on paid first class tickets.
For a general member of either Mileage Plan, MileagePlus, or SkyMiles flying Seattle to Los Angeles, they'd earn 954 redeemable miles on a discount economy ticket under the current earning schemes.
Next year, earning with Delta SkyMiles or United MileagePlus is tied entirely to the base fare before taxes. If the base fare is $79, they'd earn 395 miles, as the earning rate is 5 miles per dollar spent for general members. Earning rates increase based upon status and if you have their credit card.
Why does this matter for Alaska Mileage Plan members?
In 2015, Mileage Plan members will still earn 954 miles for their one-way flight to Los Angeles, with elites earning more based upon their elite bonuses (50% for MVPs, 100% for MVP Golds, etc.).
Alaska isn't changing the way miles are earned on their own flights. On Alaska's blog post about the changes, written by my favorite Scott Mackenzie, he says:
Alaska is keeping you whole – a mile flown is a mile earned. It's that simple.
Well, only if you're flying Alaska and crediting to Alaska. 😉
Because it would be a logistical nightmare for Delta to credit miles to Mileage Plan based upon ticket price, Alaska is going to base earning upon fare class tied to miles flown. A similar scheme as before, but the current minimum earning is 100% of miles flown.
Alaska Mileage Plan earning on Delta – Current Rates vs. 2015 Rates

| Cabin | Fare Class | Current Earning | Earning as of 1/1/2015 |
| --- | --- | --- | --- |
| First | F, P | 150% of miles flown | 200% of miles flown |
| First | A | 150% of miles flown | 175% of miles flown |
| First | G | 150% of miles flown | 125% of miles flown |
| Business | J, C | 125% of miles flown | 175% of miles flown |
| Business | D, I | 125% of miles flown | 150% of miles flown |
| Business | Z | 125% of miles flown | 150% of miles flown |
| Economy | Y | 100% of miles flown | 125% of miles flown |
| Economy | B, M, S | 100% of miles flown | 100% of miles flown |
| Economy | H, Q, K | 100% of miles flown | 75% of miles flown |
| Economy | L, U, T, X, V | 100% of miles flown | 50% of miles flown |
| Economy | E | 100% of miles flown | 25% of miles flown |
Alaska Airlines Mileage Plan Earning Rate Changes on Delta-operated Flights
Earning just 50% of miles flown to LAX? I'd rather fly Virgin America. Of course, this assumes I can't find a reasonably priced ticket from Seattle to Los Angeles on Alaska, which has been the case more than once with Delta or Virgin America as price leaders in the market (don't flame me – this isn't fact, just from experience).
The real winners here are those who pay for first class or buy full fare economy tickets. However, for those of you who purchase economy tickets like me, well, I'm sorry.
E fares saw the hardest hit, although E fares aren't widely filed. These are in markets where Delta is trying to compete with Spirit, and they are easy to avoid. Ben wrote about Delta's E fares last month.
However, this really isn't surprising. Many large European and Asian programs, like Lufthansa's Miles & More or Cathay Pacific's Asia Miles have earning rates for their own flights based upon a percentage of miles flown, usually under 100% for discount economy fares. Frankly, I'm more surprised this type of earning wasn't introduced by Delta or United, rather than earning tied directly to ticket price.
I'm just disappointed it took so long for Alaska and Delta to figure this out. With just a month left until these changes kick in, it's really a disappointment for those of you who purchased Delta tickets for 2015 travel with the intention of crediting to Alaska at current earning rates.
Increases to earning on Alaska flights
While Alaska doesn't want to make their Mileage Plan program worse for those who purchase economy tickets, they also had to make changes to better reward high spenders, as the new Delta and United programs better do just that.
Alaska has increased the mileage bonus on paid first class fares by 25%. They've also increased the full fare (Y) economy ticket bonus by 25%, and they've introduced new mileage bonuses for higher S, B, and M economy fares.
Keep in mind, these are just the new bonuses – base earning is still 100% of miles flown:
| Fare Class | Current Bonus | Earning as of 1/1/2015 |
| --- | --- | --- |
| F (First Class) | 50% | 75% |
| P (Non-Refundable First Class) | 50% | 75% |
| Y (Refundable Economy) | 25% | 50% |
| S | – | 50% |
| B | – | 25% |
| M | – | 25% |
Alaska Airlines Mileage Plan Earning Rate Changes on Alaska-operated Flights
Alaska's paid first class fares are usually quite reasonable, and with a 75% earning bonus (that also counts towards elite qualification), I can definitely see myself paying for first class if for no other reason than the miles. The best part is these are the earning rates for both redeemable and elite-qualifying miles that count toward MVP status.
Higher earning rates for MVP Gold 75Ks
I was actually pretty surprised to see this, but starting Jan. 1, 2015, MVP Gold 75Ks will earn 125% bonus miles. This is an increase of 25%, up from the current 100% mileage bonus MVP Gold and MVP Gold 75K members receive.
To qualify for MVP Gold 75K status, a member has to earn at least 75,000 elite qualifying miles on Alaska (or 90,000 when including partners) in a given calendar year. On top of that, once hitting 75K status, Alaska throws in 50,000 bonus miles.
This means MVP Gold 75K members previously earned a minimum of 200,000 redeemable miles a year. Now, with the 25% increase, MVP Gold 75K members will earn at least 218,750 redeemable miles per year.
Mileage Plan offers round-trip first class award tickets on Emirates to Dubai for just 180,000 miles. Personally, I find Emirates A380 first class to be a fitting reward for a year of loyalty to Alaska. 😉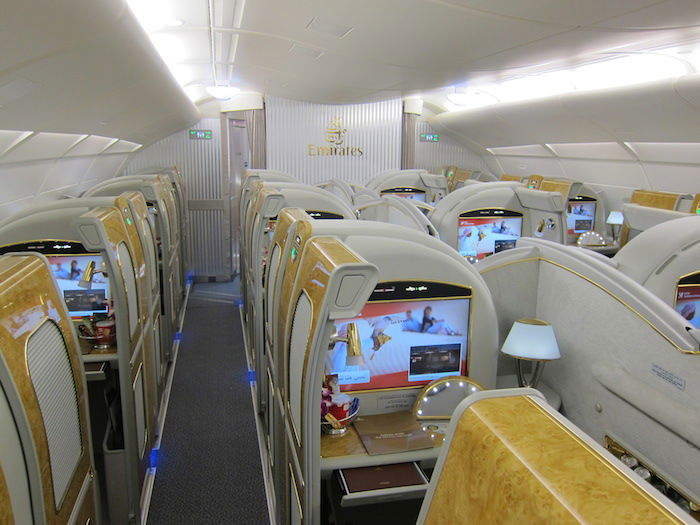 Emirates A380 first class
Scott seems to find a more appropriate value for the average reader on Alaska's blog:
Taking both bonuses into account, an MVP Gold 75K member who flies 75,000 miles on Alaska Airlines will earn at least 218,750 award miles – enough miles for five round-trip tickets to Hawaii.
Bottom line
These changes on Delta were to be expected. There was no way Alaska was going to keep 100% earning on all economy fares while Delta offered a totally worse program for discount economy travelers. Delta can't have a partner program be so much more lucrative than their own.
I also think the changes to earning on Alaska were necessary – they had to do something to keep the "high rollers" happy. The increase to the mileage earning for MVP Gold 75Ks was really the icing on the cake, though.
I'm just happy to see Alaska values all of their travelers, rather than just the high spenders like Delta or United. Plus, how awesome is it that an airline is confident enough in their changes that they allow a travel blogger to write the post for them?
Will these changes positively or negatively impact you next year?