Friday, December 20, 2019, is National Ugly Holiday Sweater Day (apparently?).
To celebrate, Alaska Airlines is offering priority boarding to those who wear ugly holiday sweaters on that day. This is a promotion they've offered for the past couple of years, so I guess you could say they're bringing it back by popular demand (or something).
While this is the first ugly sweater promo of the year, in November Alaska Airlines offered pre-boarding to those with Starbucks holiday cups for a four day period.
This ugly sweater promo will be valid across all Alaska Airlines and Horizon Air flights, and eligible passengers will be able to board early, after Group B (which means after first class and elite members — there is no benefit to this for those passengers).
You can expect to see both customers and employees wearing these sweaters to celebrate the "holiday." Alaska Airlines even has their own ugly sweater for the holidays, which this year has the below design.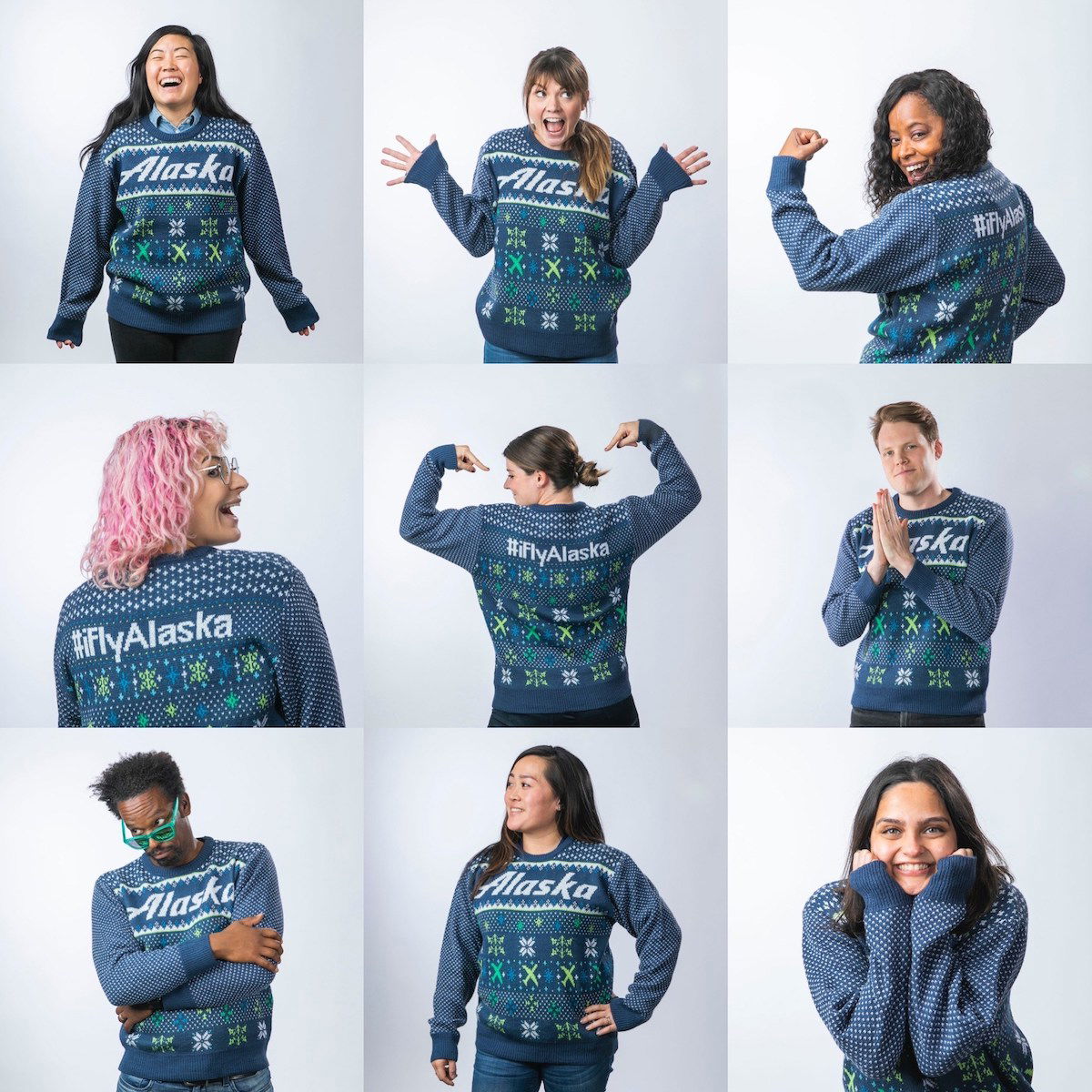 Here's what Alaska's managing director of marketing and advertising has to say about this promotion:
"We know holiday travel can be stressful for some, which is why we've made sure flying with the 'merrier carrier' this time of year is an experience that brings nonstop joy to all our guests. We love going above and beyond to make your trip memorable; celebrating Ugly Sweater Day is just another way we're making the holidays a priority."
This is a cute concept. Ultimately there will already be a lot of people with priority boarding on December 20, given that the Friday before Christmas is a really busy travel day. Then again, this shouldn't disrupt first class or elite members, since those with ugly sweaters can board after them.
This promotion might just be enough to encourage some people to wear ugly sweaters, since priority boarding can be valuable on a day where all planes are going to be full, and many people will no doubt have to gate check their bags.
Would you wear an ugly sweater to get priority boarding, if you weren't otherwise eligible?