Over the past few years we've seen US airlines pretty consistently introduce an extra legroom economy section. This is due to a couple of factors:
Economy seats are shrinking, creating demand for seats with a bit more room
We've seen elite upgrades become tougher to get, meaning that an extra legroom economy seat is a "bone" that an airline can throw to elite flyers
In late 2015, Alaska Airlines first announced Premium Class, which is the name of their new extra legroom economy section. This section features 3-4″ of extra legroom and additional amenities.
Up until recently Premium Class passengers received free alcoholic drinks as well as a snack box. The snack box was pretty basic, and just contained a few packaged snacks, and not anything fresh.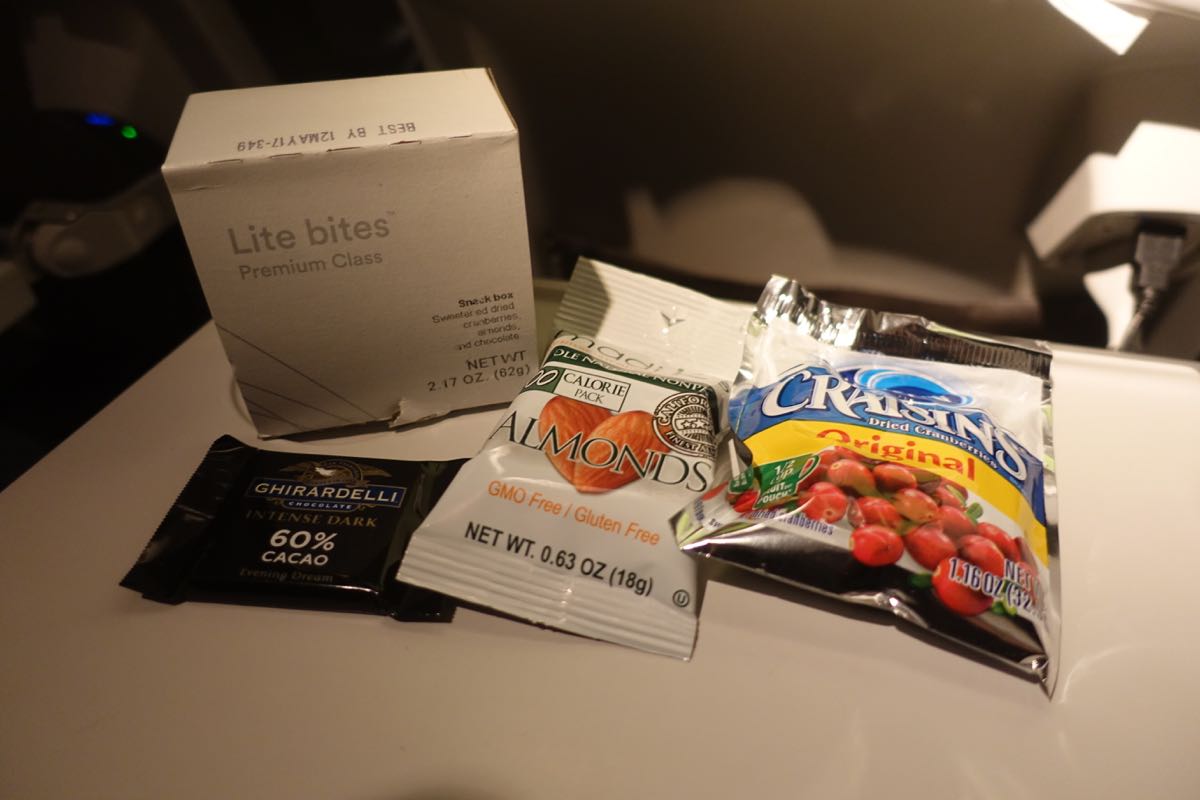 That's not anything to get too excited about, though it looks like even that has been reduced. As of this week, Alaska Airlines is no longer offering snack boxes in Premium Class. Instead passengers will be given the option of two packaged snacks. One FlyerTalk member reports being given the option of a fig bar or trail mix.
Alaska Airlines says that their "in-flight research indicated some items were more popular than others, so the snack boxes were removed." Did they really have to do research to determine that not all snack items are equally popular?
For context, here's what Alaska's website used to say about Premium Class: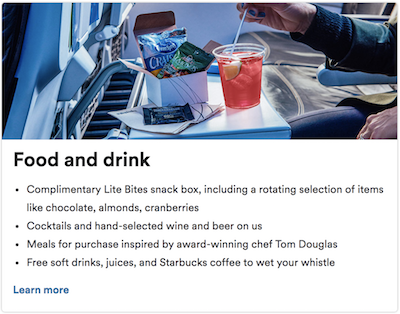 Here's what it says now: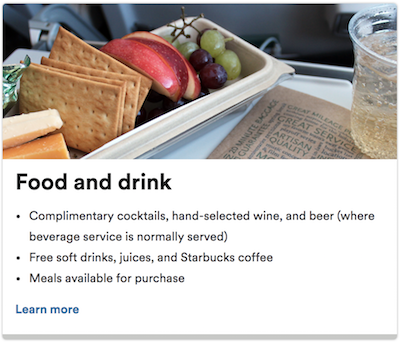 As you can see, it doesn't reference free snacks of any sort. This is no doubt a cost saving measure. If this really came down to the popularity of items then they should have a big snack basket and encourage people to take as many of each snack as they'd like. That would solve the issue of people not eating certain things in the snack basket. The way things are structured right now, passengers are encouraged to take just one thing from the snack basket.
What's interesting about Alaska is that they have the best buy on board catering in economy of any US airline, in my opinion. You can buy hot meals in economy, and they're quite tasty. Of course it would be nice if they offered these for free in Premium Class, but I'm of course not surprised that they don't.
How does this compare to the policies of other airlines when it comes to their extra legroom economy section?
American Main Cabin Extra just offers extra legroom, though soon they will introduce complimentary alcoholic drinks in the cabin
Delta Comfort+ offers extra legroom as well as complimentary alcoholic drinks and a selection of free snacks (you can typically take as many as you'd like)
United Economy Plus just offers extra legroom, and doesn't offer any additional free snacks or drinks
I guess as of now in terms of amenities Delta still ranks first, then Alaska, then American, and then United.
It's a disappointing move on Alaska's part nonetheless.