Over the years we've seen many airlines introduce the opportunity to pre-order meals when traveling in a premium cabin. I'm not just talking about ordering meals due to dietary restrictions, but actually being able to order from the menu in advance, or sometimes even customize your meal. There are a couple of different ways airlines roll this out:
Some airlines let you select from what the menu will be onboard, so you're not actually getting an expanded selection, but rather can just make sure that you get your first choice (for example, this is how American does it)
Other airlines let you select from a much more expansive menu, where you can choose from dozens of meal options that wouldn't be available onboard (for example, this is how Singapore Airlines does it)
Well, Alaska Airlines is now rolling out the ability to pre-order meals when traveling in first class.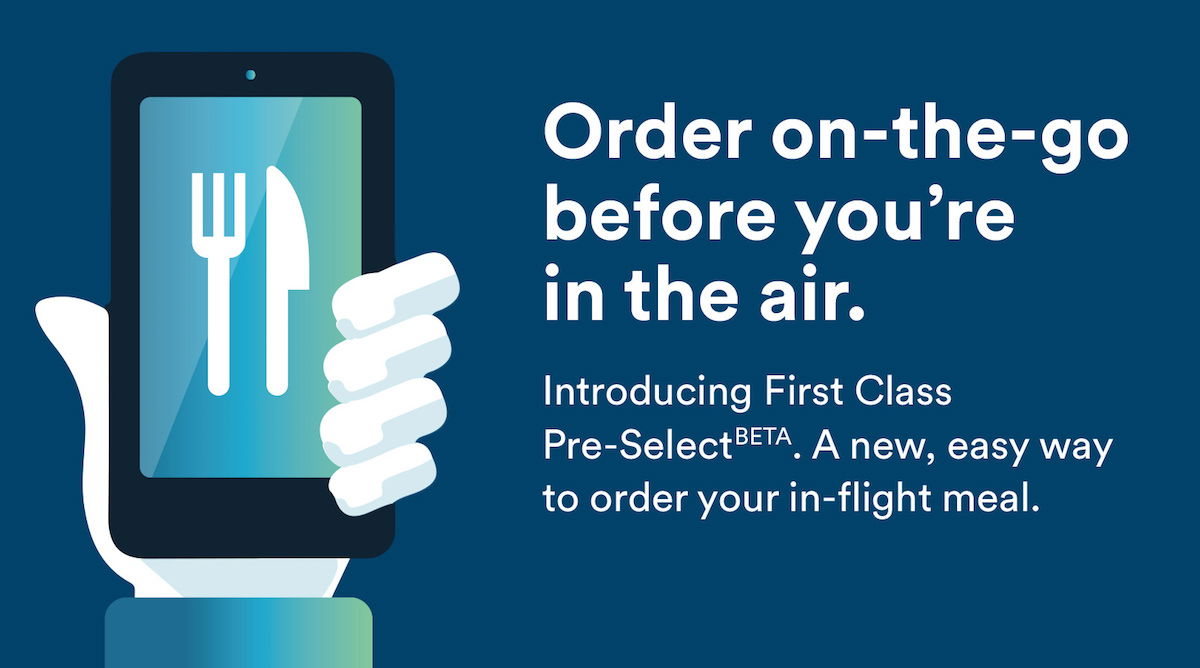 Alaska is rolling this out starting today, October 10, 2017. You're now able to to pre-select meals for one-way flights from Seattle to Baltimore, Washington Dulles, Washington Reagan, Fort Lauderdale, Orlando, and Tampa. As of October 24, 2017, you'll be able to select meals on one-way flights in the other direction on the same routes. Over time this feature will be expanded to other routes.
Eligible Alaska first class passengers will be able to select their meals between 24 hours and two weeks of departure, directly through Alaska's mobile app. Passengers will be able to select between two main course choices, or a fruit & cheese platter served on a first class plate.
Alaska's site shows how you can go through the process of pre-selecting a meal. Once you're logged into an eligible reservation through the app, you'll see a "food reservation" area at the bottom of the itinerary.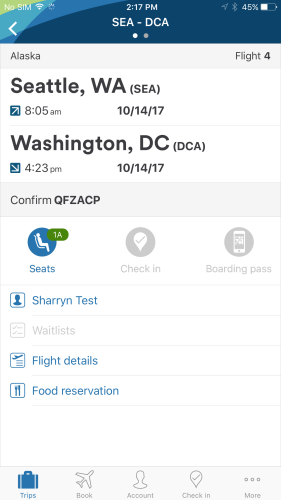 Then you'll be brought to a page with the meal selection for your flight.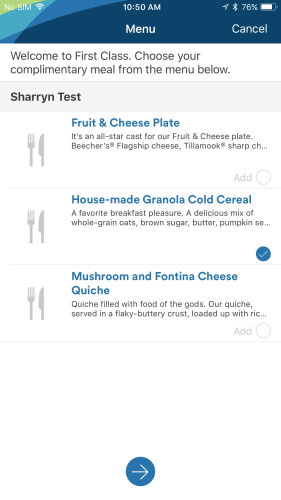 Then you'll be brought to a page where you can reserve your selection.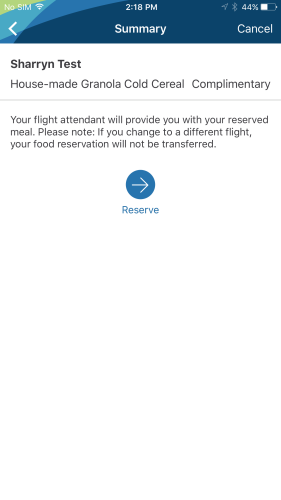 Even when this is fully expanded, don't expect to see this feature on most Alaska flights. With the exception of transcon and Hawaii flights, Alaska typically doesn't offer a choice of meals in first class.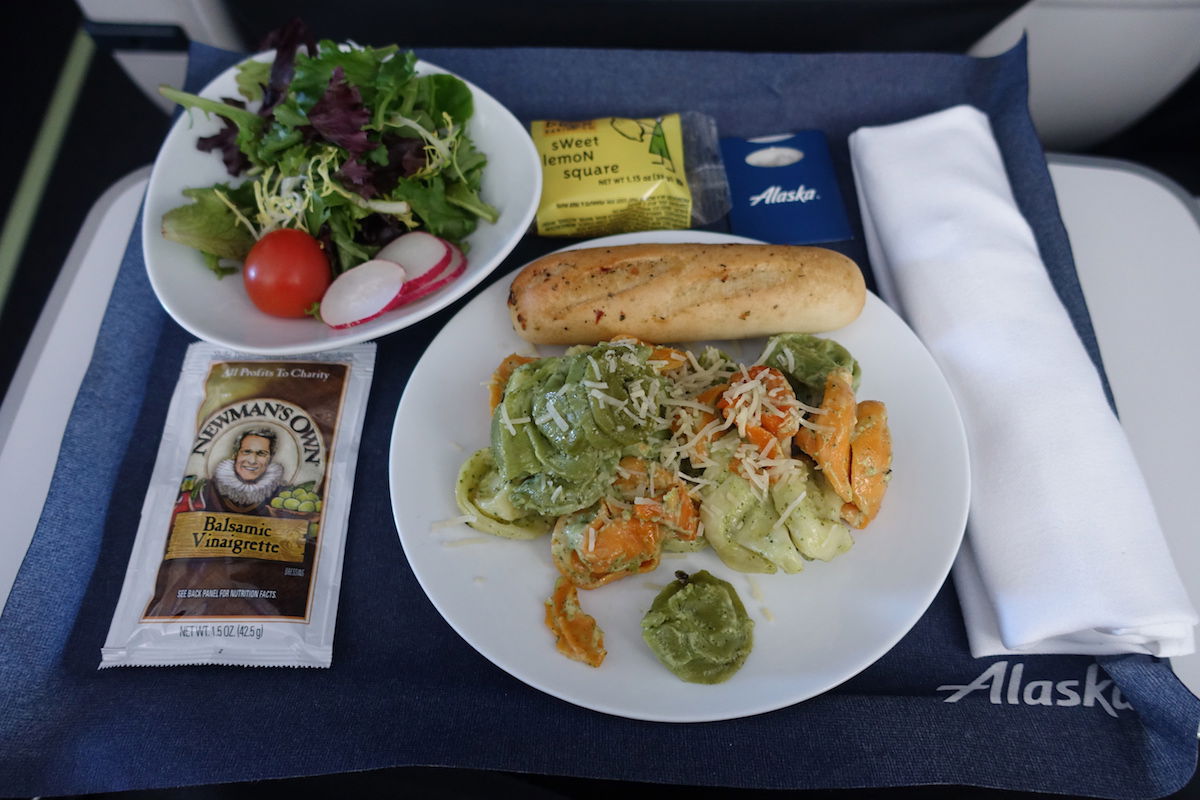 (Tip of the hat to Travel Codex)