One of my favorite ever uses of Starpoints was for a stay at Al Maha, which is a Starwood Luxury Collection desert resort just a short drive from Dubai. However, the redemption wasn't cheap, even though I booked during a Starwood 35% off award sale.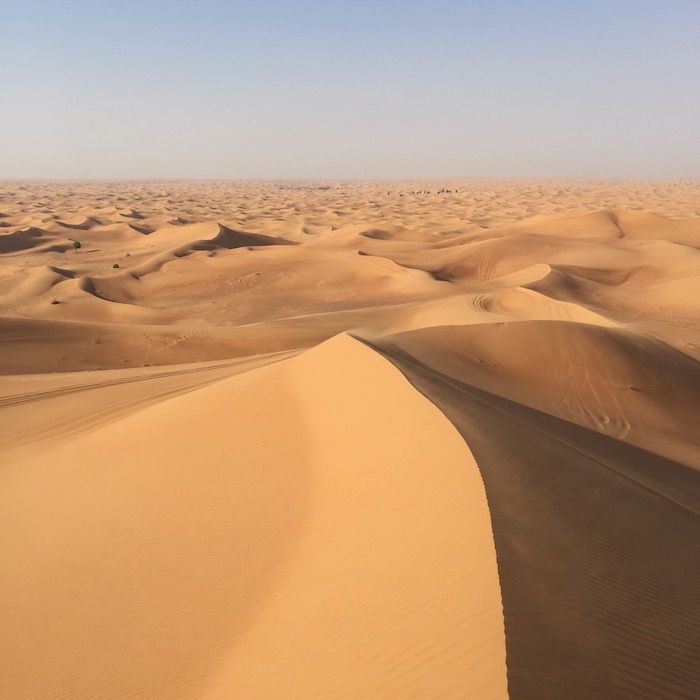 The cost was still 39,000 Starpoints per night. However, that was a full board rate and included activities, so I thought it still represented a great deal. Here's my review of the experience: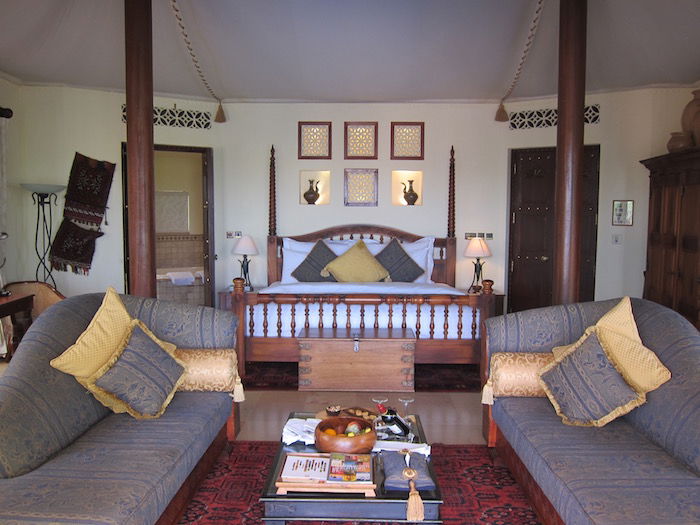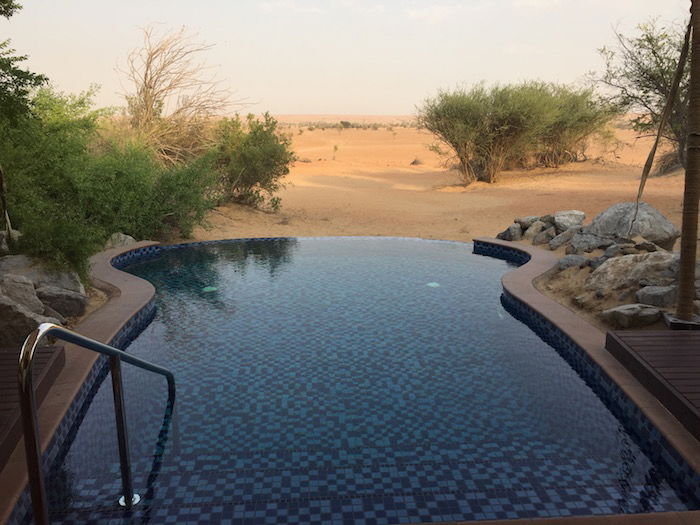 While I wouldn't want to vacation there for a week, it's a fantastic getaway from Dubai, and I think a desert experience like this is quite special for 2-3 nights.
Well, Ritz-Carlton recently took control of a new desert resort. Specifically, the Al Wadi Desert Resort is located in Ras Al Khaimah, which is about an hour drive from Dubai, or you can fly directly into Ras Al Khaimah Airport. This was formerly a Banyan Tree hotel, and has received good reviews.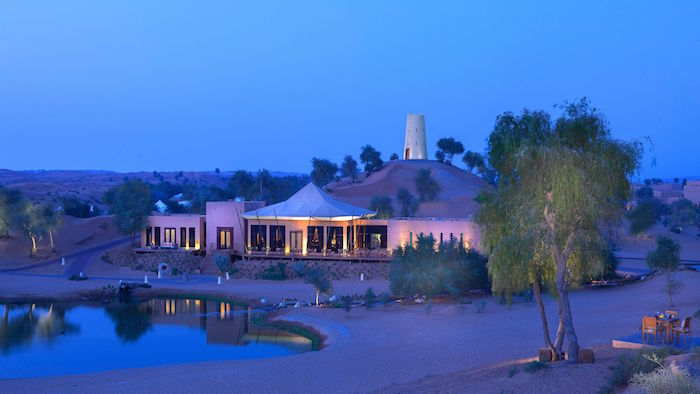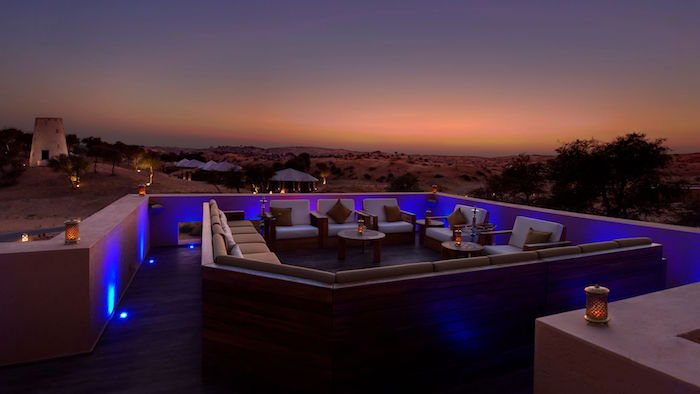 The hotel consists exclusively of villas, all of which feature private pools. They're advertised as being 1,700 square feet each, though I don't know how much of that space is interior vs. exterior.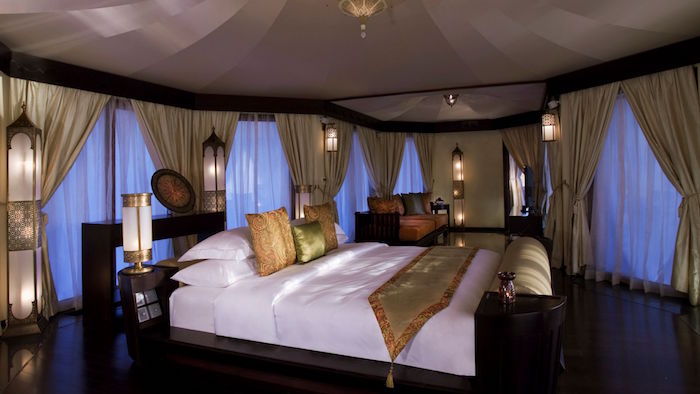 As you'd expect, this hotel isn't cheap, though it's an incredible use of points.
You can reserve this hotel for just 40,000 Ritz-Carlton or Marriott Rewards points per night. Since you can convert Starpoints into Marriott Rewards points, that means you can also book this for ~14,000 Starpoints per night. You can even redeem points for the non-entry level room — the Al Rimal Enclosed Pool Villa.
While it varies seasonally, paid rates at this hotel are pretty consistently $600+ per night.

This is a fantastic use of points. However, do keep in mind that this hotel isn't all inclusive, so you'll be paying for food, activities, etc., and I imagine those won't be cheap at a secluded Ritz-Carlton. Furthermore, Ritz-Carlton doesn't offer elite members complimentary breakfast, so you'll have to pay for that as well.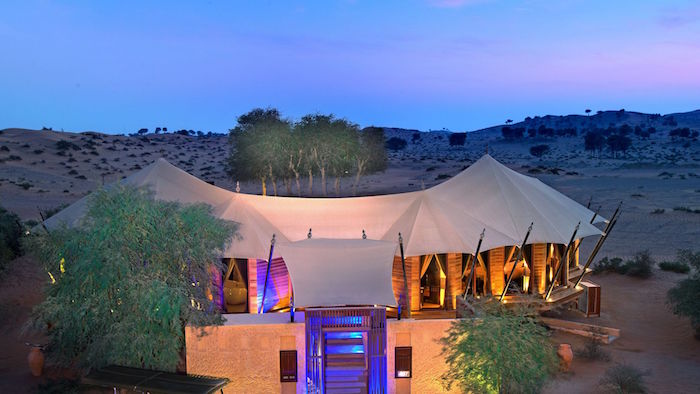 Bottom line
While this won't be for everyone, this seems like an excellent value getaway for anyone traveling through the Middle East. Just 40,000 Marriott points (or 14,000 Starpoints) per night for a private villa with pool is a fantastic value for such a resort. If you've never done a desert vacation before, it really is a very unique experience, especially with the landscape in the UAE.
(Tip of the hat to Head for Points)