One of my favorite Marriott hotels in the world is Al Maha, which is a desert resort just outside of Dubai. You can read my reviews of the room, dining, and activities here.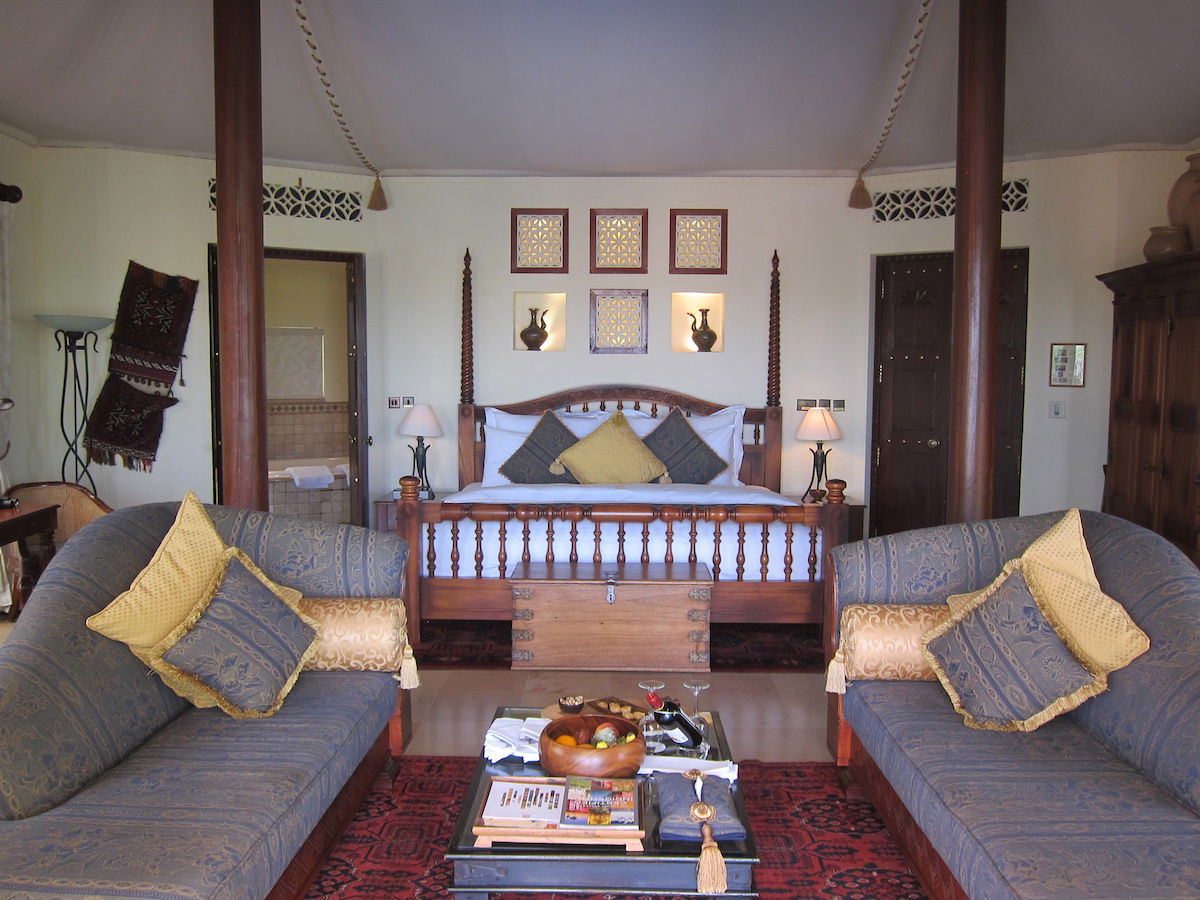 This really is a very special property. All of the suites at the hotel are large and feature pools. There's also something really cool about the desert scenery, as it's completely different than what you'd see in a city, at the beach, in the mountains, etc.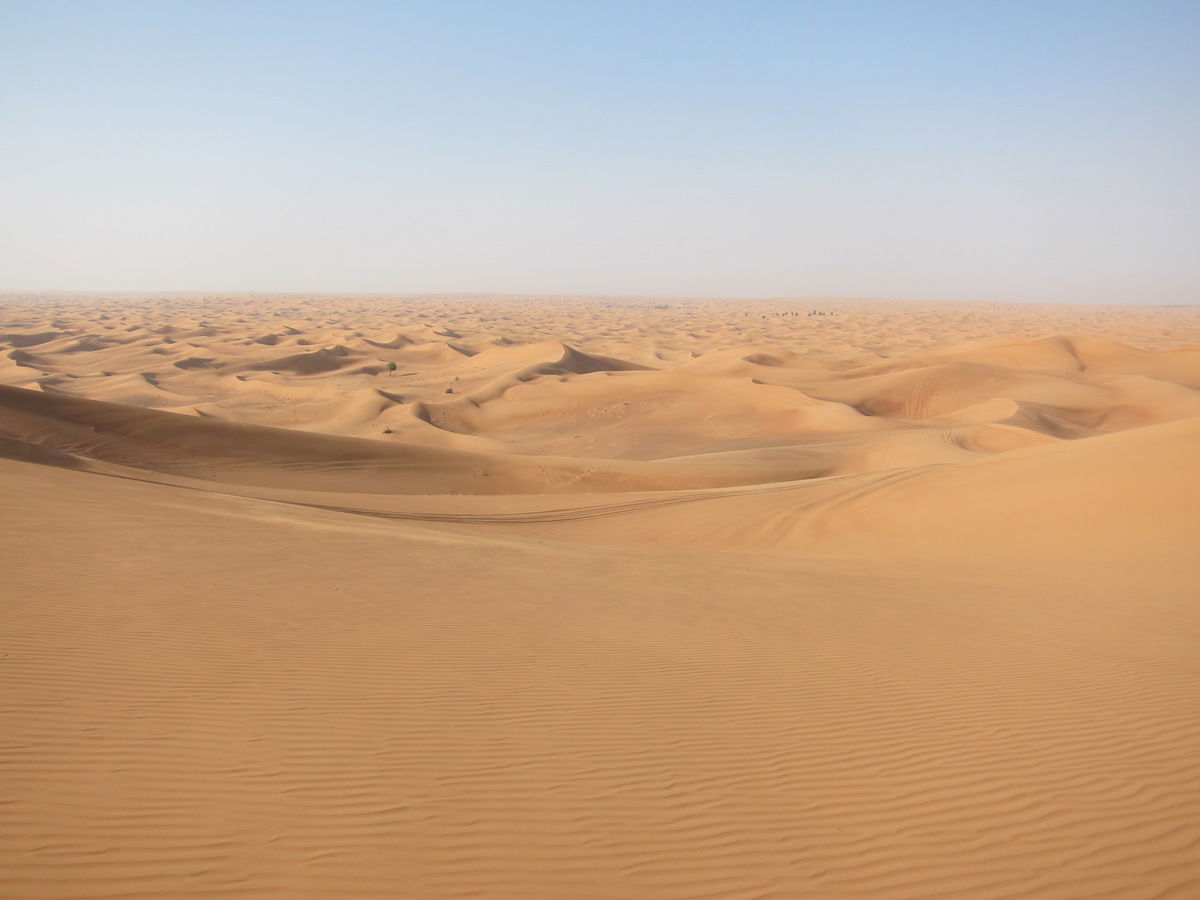 One of the other things about Al Maha is that it's basically all inclusive. Stays here include breakfast, lunch, dinner, and two activities.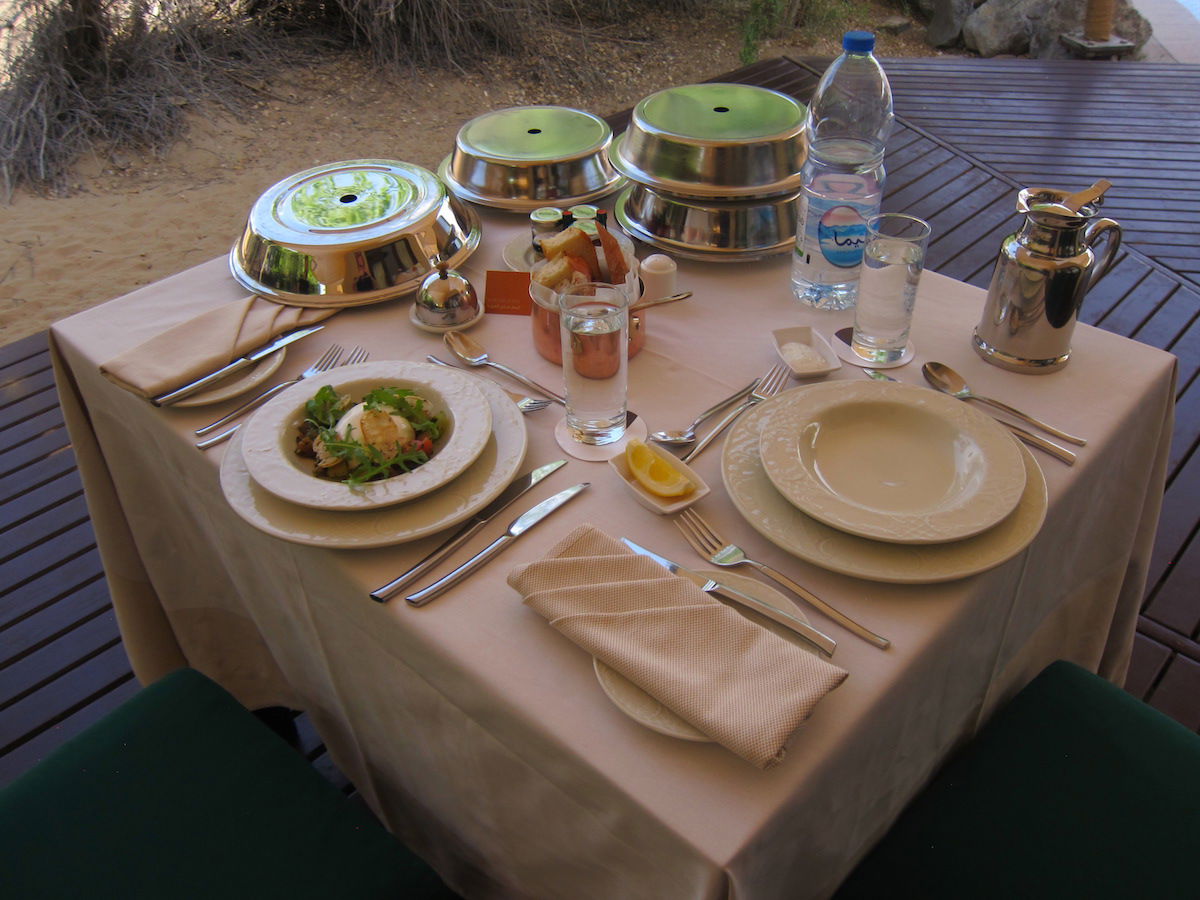 In the past this was considered a "specialty" Starwood property, meaning that there wasn't a reasonable cost at which you could redeem points here. Before Marriott's takeover of Starwood, all properties without "standard" rooms cost an outrageous number of points.
So one of the benefits of the new program is that all of these "specialty" properties are now bookable based on the standard award chart. For now this means you can make bookings at Al Maha for just 60,000 points per night (since this is a Category 7 hotel, as of this March prices will vary from 50,000 to 70,000 point per night based on peak and off-peak pricing).
In late December I wrote about an awful change that was made to award redemptions at Al Maha. While you could still redeem 60,000 points per night at this property…

…redemptions started to only include the room, and not anything else.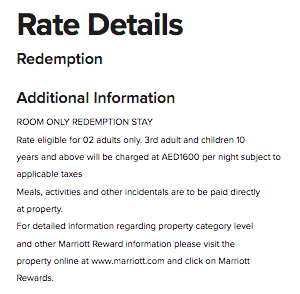 That's right — Al Maha redemptions no longer included food or activities. With this change, if you actually wanted the full Al Maha experience, you could expect to pay the following amounts to get what was previously included:
168AED per person for breakfast
273AED per person for lunch
515AED per person for dinner
270AED per person per activity
So for two people doing two activities per day, you were looking at 2,992AED per night, or over $800 per night… which is very close to the paid rate here.
Obviously this was a terrible change. I did say at the time that I didn't think it was completely unreasonable, in the sense that to my knowledge this is the only Marriott property where you can redeem points that comes with three meals per day and activities. At the same time, they essentially made redemptions here worthless.
So there's some good news on this front, according to View from the Wing. Marriott has a policy where those redeeming points get the same features as those paying cash for a room, so they've reversed course here.
Award redemptions at Al Maha once again include all food and activities, just as they did before. Marriott has said that "the property is reverting back to the old inclusive award pricing." Do note that the website continues to show "room only redemption stays," but I'd trust Marriott on this one.
At the same time, on some level I wonder how much of this was forced by Marriott, and how much of this was due to the horrible reviews they've gotten on TripAdvisor due to these negative changes. They've gotten several one star reviews for this, and hotels really do care about their TripAdvisor scores, so…