Tipping always seems to be a sore topic on this blog. And that's understandable, because the more you travel, the more damn confusing it all is.
Sometimes I visit four countries in a week, and trying to figure out the local tipping etiquette proves really challenging. Even from Googling you'll often get a lot of contradictory information from self proclaimed "experts."
I've written in the past about tipping in hotel club lounges, though one question I often get is about tipping in airline lounges.
So under what circumstances do I tip in airline club lounges?
Let me start with a couple of disclaimers:
It's not about how tipping "should" be
When it comes time to talk about tipping, a lot of people say "well the whole world should be like Japan, where tipping is offensive." I don't necessarily disagree, though to me that's not relevant when trying to decide whether to tip or not.
A simple question goes through my head when I decide whether or not to tip — does the person serving me rely on tips to make a "fair" living?
So while it's perfectly understandable to fundamentally oppose the US tipping culture, I don't think it's fair to let it out on the front line employees that work in the service industry.
I don't mind the US tipping culture
I know I'm way in the minority here, but I actually don't fundamentally oppose the US tipping culture. Why? Because in countries where tipping isn't expected, service is simply factored into the cost of the product.
In the US we have discretion as consumers, and people in the service industry have a bigger incentive to be attentive. Not that I mind the European service culture, where you have to flag down a server and can sit at a table for hours without them checking on you. But I don't mind the US culture either, in that regard.
But I think it's important to clarify that proportionally it's not that people in the US service industry are necessarily making a lot more than those outside the US, it's just that the way it's distributed is different.
I do, however, share frustration/confusion at tipping outside of "traditional" services, like shuttle bus drivers, bellmen hailing cabs for you at hotels, etc.
Which brings me to my thought on tipping in airline lounges…
Are you expected to tip airline lounges?
I recently had a conversation with the manager of a major lounge in the US which is run by a foreign carrier. This lounge provides a la carte dining and bar-style service. I asked if the servers are paid in such a way that they don't rely on tips to make a living.
Her answer was interesting. She said the servers in the lounge do make more than the base pay of servers working in a traditional restaurant/bar (which often isn't even minimum wage). Tips aren't expected, but in practice people do tip, and it does make a difference to the "bottom line" of the people working there.
I asked whether it was mostly Americans or foreigners tipping. I was expecting the answer to be 90% Americans, but to my surprise that wasn't the case. She said it was about 50/50. Often foreigners tip really well because they have spare US currency left from their trip, and they know the norm is to tip in the US. So it's not unusual for them to tip generously with leftover cash.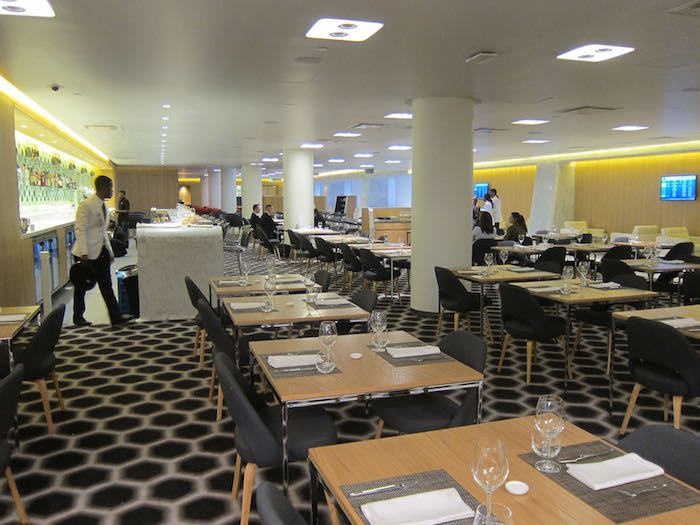 Have a Neil Perry inspired meal at the Qantas First Lounge LAX
How much do I tip in airline lounges?
Obviously it depends on the exact circumstances, how good the service is, etc.
As a general rule of thumb I tip 20% of what I expect I'd expect to pay if I were paying for the service.
So generally:
A drink from the bar at a US airline lounge (Admirals Club, Delta SkyClub, etc.): $1-2
If it's a lounge in the US run by a foreign carrier with table service, typically $20 or so, depending on how much I drink/eat
For spa treatments, generally $10-20 or so, no matter where in the world it is (with the exception of Japan)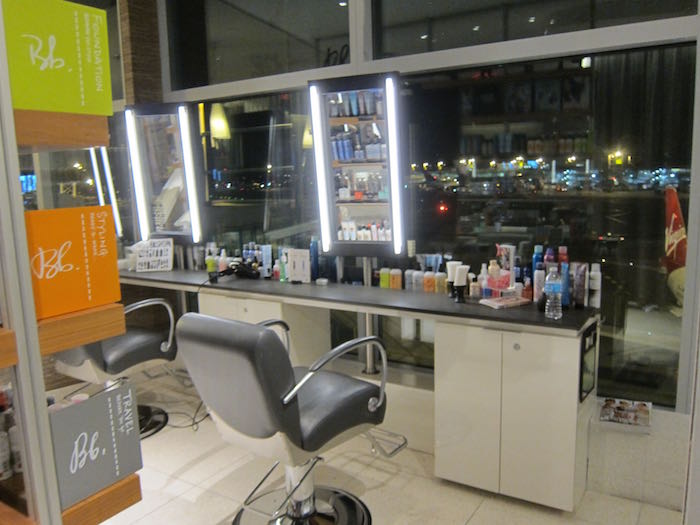 Get your hairs did at the Virgin Atlantic Clubhouse JFK
I know a lot will take issue with tipping $20 for a spa treatment in Thailand, the Middle East, etc. For me it's quite simple – I'm incredibly fortunate to do what I love every day and make a decent living, and I know $20 for them is a lot more than it is for me. And that's especially true in the Middle East, where people are often separated from their families for years at a time so they can send home money to their family. And ultimately I value the service at more than what I'm paying, so it's still worth it to me.
In general I find that tips are almost always graciously accepted even in cultures where it's not ordinarily expected. The one exception is the spa at the Etihad Lounge Abu Dhabi, where they seem to be trained to insist tipping isn't necessary before accepting tips.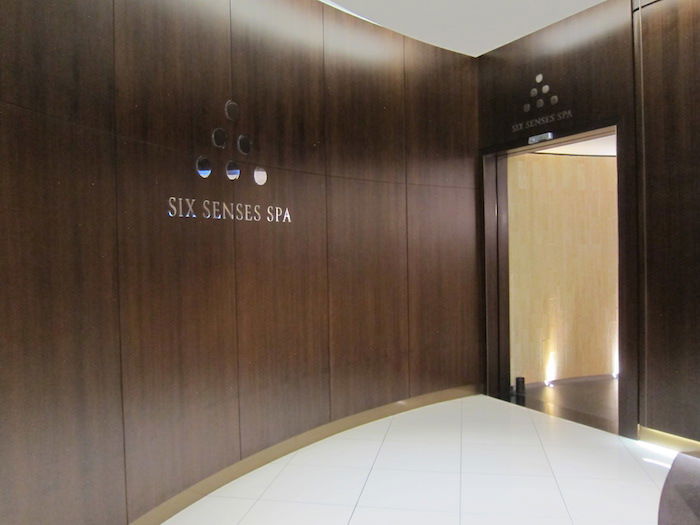 Six Senses Spa at Etihad Lounge Abu Dhabi
Bottom line
I'm not suggesting my system is correct. But I'm often asked if/how much I tip in club lounges, so I figured I'd consolidate it into a post.
It was interesting to get the perspective of a lounge manager, who has a much better "big picture" understanding of what's reasonable. So no matter where in the world you are I don't think tips are expected from anyone in airline lounges.
But there's no doubt that many people working in airline lounges rely on some people to tip in order to make a living. And it all balances out, because some people apparently tip exceptionally well, while many not at all.
How about you? Do you tip in airline lounges? If so, under what circumstances?