Airbnb has completely changed my approach to accommodation while traveling. I love a five star hotel as much as you guys do, but cannot regularly justify $500+ for a standard room, no matter how nice the property is.
I travel every few weeks so I am regularly looking for affordable, comfortable accommodation.
As I explained in an earlier post, I will often still choose a hotel if it's a one night stay, or if I'm staying near an airport, as I want the convenience of 24 hour check-in and easy assistance if I need it.
But for a week-long stay in a city, I always check Airbnb first when looking for accommodation. Their whole spiel of allowing you to 'live like a local' isn't always accurate, but in my experience you usually get a much larger room for a cheaper price with more amenities. I've had Airbnbs where the flat has been much bigger than the flat I live in in London. In Bratislava I had a huge, modern, two bedroom apartment, for myself, for 40 Euro a night.
I've spent well over 100 nights staying in Airbnbs over the past few years, from Brooklyn to Budapest, Tokyo to Tirana, and I'm also a Superhost, having hosted over 50 nights at my house in Melbourne.
Here are some tips for ensuring you Airbnb experience goes just as smoothly as a hotel stay.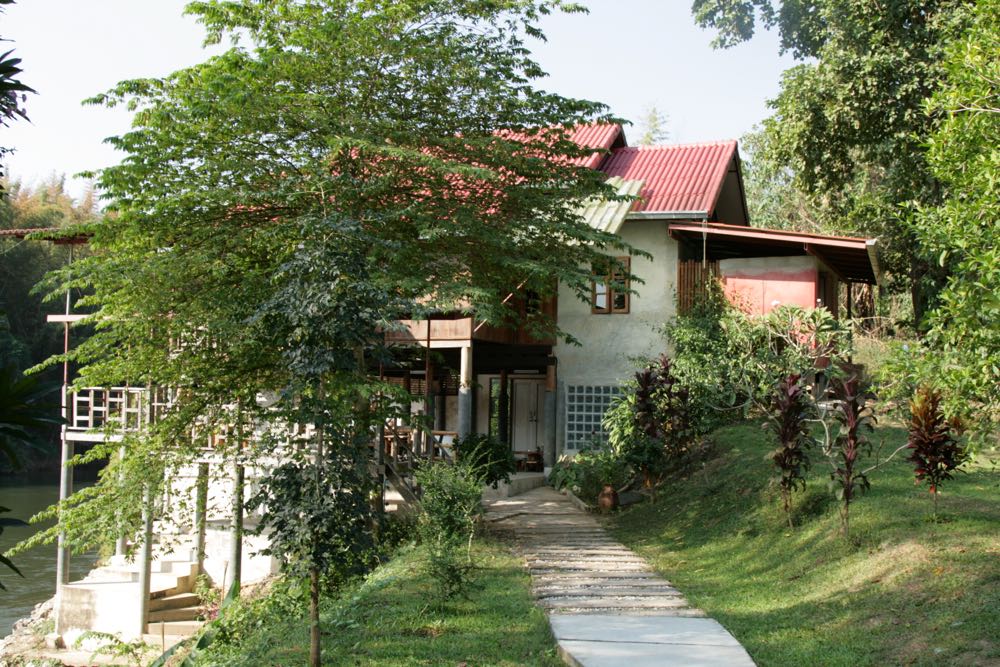 Choose the property carefully
Obviously you should be ensuring you know and are comfortable with the location, cost, photos, amenities and bedding arrangements. Don't assume a property will have something if it is not listed on the profile. If you absolutely need air conditioning, contact the host to ensure that the property has it, and it works properly.
I do not book any properties that do not have any reviews. While you can often score a great deal on a newly listed property because the host may have lowered the price to attract customers, it is a big risk that the host will not have thought of everything they will need in the property to host guests. When I became a host, I did a lot of research and added everything I thought guests would need but it was still a learning curve, and the first few guests did make some suggestions on how the room could be improved.
By guest number five it was perfect.
You may get lucky that a newly listed property will be perfect, or any deficiencies with the property may be as minor as 'no laundry detergent being included.' But it could be as serious as no towels being provided, or the promised WiFi or air conditioning not existing. It is a much safer experience to book a property that has dozens of positive reviews, especially where people say 'I would stay there again.'
Newly opened resorts and large hotels often offer great discounts for booking, while the property is still being finished or in the opening few weeks while it 'finds its feet,' but remember those hotels have experienced management that can anticipate guests' needs and have contingency plans. Your new Airbnb host is unlikely to have experience in hosting guests before, and may have just decided to 'give it a go' to make some extra money.
There is no training Airbnb requires hosts to undertake to rent their property.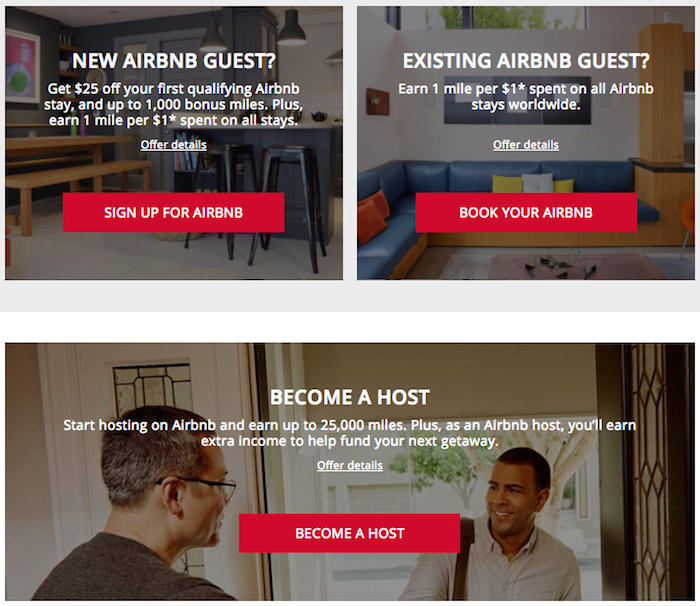 Try to determine if you are staying in someone else's home, or if it's a serviced apartment
I stayed in an Airbnb in Munich last weekend. It was comfortable, in a great location, affordable and the host's communication was excellent.
But it was literally someone's house that they vacated the day we arrived. The wardrobe was full of their clothes, and the fridge full of their food. I only needed a bed that weekend (I had been out from 10am until midnight each day), so this didn't bother me at all. And it does feel very 'homely.'
But if you were hoping for a space to make your own, this type of property would not be suitable.
On the other hand, there are some Airbnb properties I've stayed in which are run more like serviced apartments. No one lives there permanently, as they are 100% Airbnb occupied. These properties will be set up differently — all cupboards will be empty, the fridge is likely to not even contain water, and while there will be plenty of space, the property may be furnished very sparsely, and not feel like a home at all.
The best way to determine which one of these the property is likely to be is to both read the reviews for any clues, or look at the photos. The sparser the furnishings and decorations (i.e. if there's nothing on the walls), the less likely someone lives there, whereas if its very 'cluttered,' the owner may have checked out that morning.
Understand the cancellation policies
Airbnb has three different cancellation policies hosts can choose from — strict, moderate and flexible — that have the following conditions:
Flexible: Full refund 1 day prior to arrival, except fees
Moderate: Full refund 5 days prior to arrival, except fees
Strict: 50% refund up to 1 week prior to arrival, except fees
In my experience, the best rated properties have the strictest cancellation policies, as they have the most demand from guests. If your plans could easily change I would recommend a property with a flexible cancellation policy only.
Also check in the reviews if there are any automated reviews where the host cancelled the booking, and how far in advance they did so. If they are regularly cancelling bookings last minute, then they may do this to you and I would avoid these properties.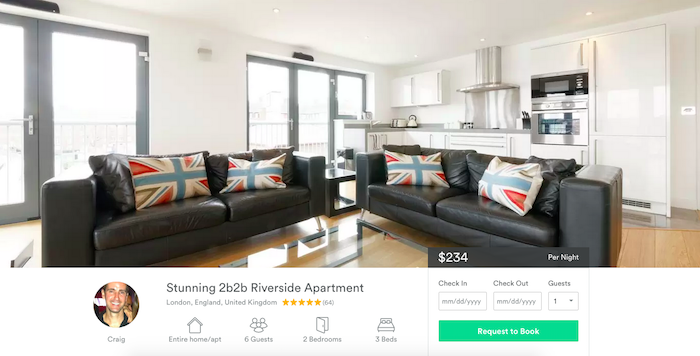 Communicate your check in details
This is probably the most important tip I can give.
Most hosts will not provide 24 hour check-in like a large hotel can, unless they leave a key outside the property for you. If your flight lands at 10pm, let them know this when booking. If they can't allow you to check in after that time they can communicate this as soon as possible, and if you can't arrange a check in time they can cancel the booking without any penalty to you, and you can find somewhere that can allow you to check-in then.
Where they say check-in is at 2pm, don't expect they will be available for you to check in 8 hours later.
And when you agree on a time, ensure you keep them updated if there are any delays. If your flight is delayed by an hour, contact them to tell them before you board. If your lunch runs late, tell them. It's unreasonable to expect them to hang around outside a property for hours, because you weren't there when you said you would be.
Ask the important questions at check-in
Most hosts who meet you at the property for check-in will be keen to give you a full tour of the property and may ask you about your plans and make some recommendations. This is where the whole 'live like a local' thing does actually come into play.
If it's late, you're tired, and you don't need to know how to use the washing machine if you don't intend on using it, don't be afraid to politely let the host know this, and say something like 'we are keen to get to bed — thank you anyway but I'm sure we can work out how to use it ourselves.'
But if there is something you need to ensure works, such as the WiFi, washing machine, air conditioner etc, ask the host before they leave, getting them to show you if necessary. There's no stupid questions when you're in someone else's house!
I had a very frustrating Airbnb experience in Shanghai where the host did not provide WiFi details and we had to hunt around the flat, first to find the router and then to work out if the password was on it.
Good Airbnb hosts will have a house manual on their profile which you can access from the time of booking which will have all the information you require. They'll often also have a list or map of their favourite places in the area which can be wonderful locals spots that a five star hotel concierge would never suggest.

Leave honest, but respectful feedback
An Airbnb property is usually someone's home. It is not part of some faceless corporation.
If there is a problem during your stay, contact the host immediately. They should be able to resolve it. If they are unable to, or unwilling to, by all means let future guests know.
I stayed in an Airbnb near Barcelona in the height of summer last year. I knew it did not have any air conditioning but arrived to find not even a desk fan, and sleep was almost impossible in the stifling heat. Opening the windows to the loud streets below made almost no difference. As the host was checking me in and I was starting to sweat within 2 minutes of arriving, I asked her if there were any fans. She replied no but 'she should really get some because its so hot in here.' I very nearly went out and bought one myself.
I ended up getting quite sick from the lack of sleep and when I told her this towards the end of the stay she said 'yes the last guest to stay in that room had the same thing happen.'
To me that is being a lazy host and in my review of the property I respectfully said
'it was difficult to sleep at night in the apartment because of the heat in August – a desk, pedestal or ceiling fan would greatly help this'
Also remember that someone else's furnishing styles may not be the same as your's. I've stayed at places that have those hideous 'Live, Laugh, Love' signs in them. I could savage their tastes in the review, but it is their home, and they have made it how they like.
Think about how you would feel if someone criticised your home style online.
Bottom line
I love Airbnb.
I stay at least 50 nights a year in them and they usually offer far more space than a hotel room for a much cheaper price. They've been far more memorable than basic hotels I've stayed in for similar prices.
I could not have managed a 100 day holiday last summer if most of the nights had not been in Airbnbs — I would have burnt through my money far too quickly.
I encourage anyone who hasn't tried it to give it a go if you never have — just remember these tips first!