Germany's second largest airline, airberlin, lost almost $500 million last year, which was an increase over their loss the previous year, despite oil prices being as low as they are. Things aren't looking like they'll be improving for them anytime soon.
The airline seems to have an internal struggle as to whether they want to be a low cost European airline, or a full service longhaul airline.
If they want to go low cost, they'll have a hard time competing with the cost structures of other European low cost carriers. If they want to go premium or longhaul, they'll have a hard time competing with the Gulf carriers.
It seemed like they were going the low cost route, but Etihad's ownership stake in airberlin has partly changed that, as they're also trying to cater to premium passengers.
With continued sustained losses and no sign of things getting better, rumor has it that Etihad may soon be looking to reduce their 29.2% stake in the airline. It looks like a potential plan for that is starting to arise.
Per Reuters, Lufthansa is apparently in talks to buy parts of airberlin. Specifically, Lufthansa is looking at buying about 40 of airberlin's 150 planes, including crews. Basically they're looking at taking over airberlin's flights that aren't into the airline's main Dusseldorf and Berlin hubs.
Lufthansa could use these planes to expand their low cost Eurowings division, and this would allow them to do that on the cheap (relatively, at least).
Nonetheless, the concept behind this is interesting. It wouldn't be like a usual investment or takeover. In this case a portion of the airline's fleet and employees would be transferred, while airberlin as such would continue to exist. You also have to wonder what this means for Etihad's partnership with airberlin, and if they'll continue operating their services to Abu Dhabi.
There's also the question of regulatory approval, given that Germany's biggest airline would be taking over part of the country's second largest airline.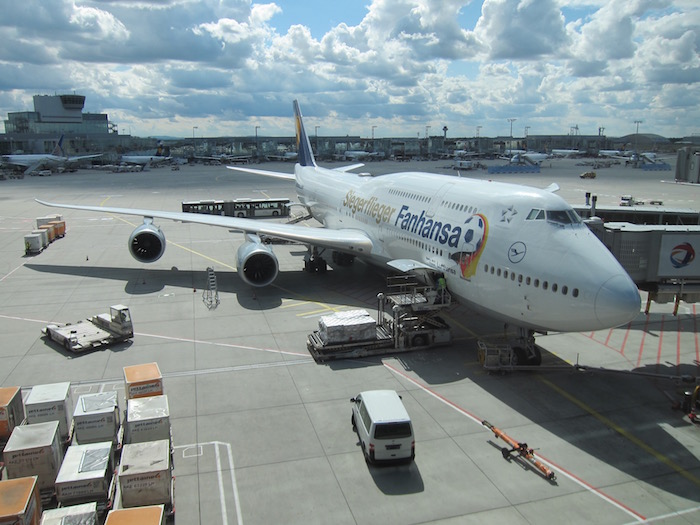 Bottom line
Airberlin is in an unfortunate situation, and I'm not sure there's actually a great solution for them. Given the losses they're sustaining, I suppose they're better off being a smaller airline, since they'd be losing less. In theory I see the upside for Lufthansa, as they could expand their Eurowings branch.
While the global aviation market is doing well overall, some European airlines are still struggling, as they can't compete with some of the low cost carriers on short-haul flying, while they can't compete with the Gulf carriers on longhaul flying.
What do you make of Lufthansa potentially taking over part of airberlin?