I'm not really sure what to make of this.
About a week ago I wrote about how Air Tahiti Nui's CEO claimed in an interview that the airline was considering launching a nonstop flight between Tahiti and Paris. Understandably Paris to Tahiti is a big market, given that Tahiti is a French territory, making it a popular vacation destination.
The airline already flies from Tahiti to Paris via Los Angeles, but that's rather inconvenient, since passengers have to clear immigration in the US.
The major issue with a nonstop flight from Paris to Tahiti is that it would cover a distance of 9,765 miles. That's about 750 miles longer than the world's current longest 787-9 route (Perth to London), and about 250 miles longer than the world's current longest flight (Singapore to Newark), which is operated by an A350-900ULR.
The 787-9 wouldn't be capable of operating this route without a serious weight restriction, which would no doubt make the route unsustainable (and arguably it's not economical to begin with).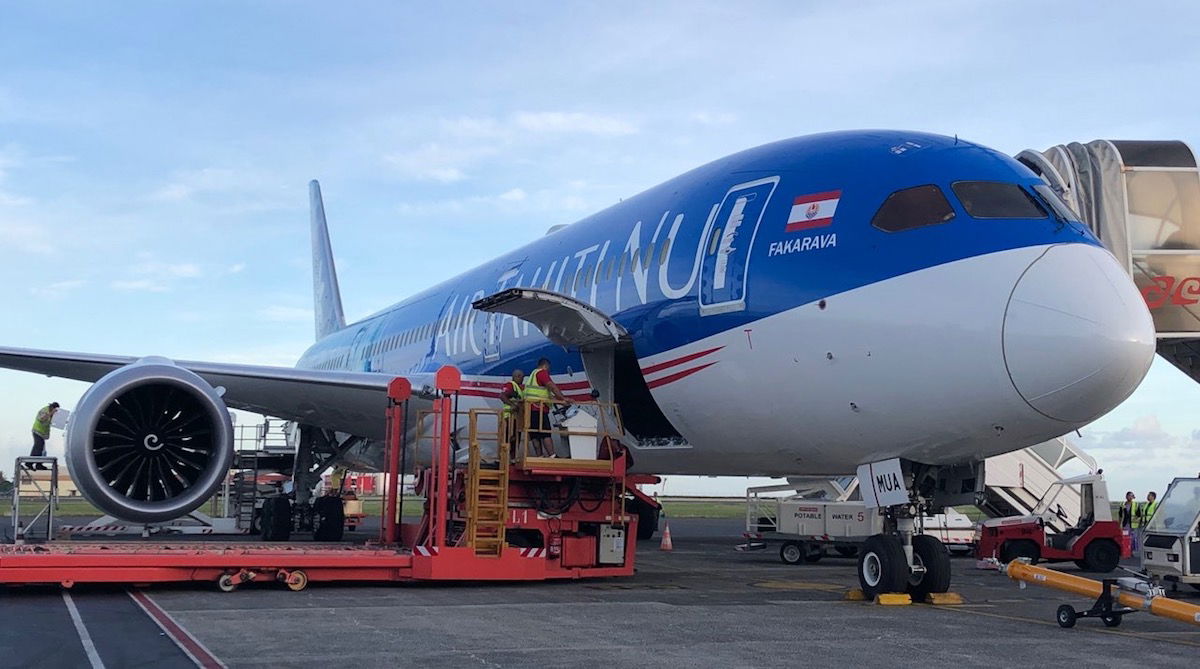 I noted my confusion in the previous post, as I said:
I can't imagine Air Tahiti Nui spent nearly a billion dollars on a type of plane specifically because of the range it offers, only to find out the plane can't actually operate the route.
So, what exactly happened here? RNZ quotes an Air Tahiti Nui spokesperson as saying that Air Tahiti Nui doesn't actually plan on flying the route, and that this was due to a "translation error."
Alright, usually I'd say that's a possibility, but let's look at the excerpt from the Airways interview:
Did you ever consider other aircraft? Say, the Airbus A350?

MONVOISIN: Of course we did. When we launched the fleet renewal campaign, we asked both Boeing and Airbus to study all the possible routes we could open within the next 20 years.

We wouldn't want to change these planes five years after we got them just because they wouldn't meet our needs, right?

So when you look at Tahiti, in the middle of the Pacific, what kind of routes can you open?

They're all long haul. That's a fact.

And for ultra-long-haul, what we needed is range. And the best range comes with the Boeing 787-9.

This plane would allow us to fly nonstop from Tahiti to Paris. We would beat the current Singapore – Newark flight in terms of time and distance. We are really thinking about it. The Los Angeles stop is not really that confortable for our French passengers.
Call me crazy, but unless those quotes were completely fabricated, it sure doesn't seem to me like there was any translation error here. This wasn't a one sentence comment, but rather the CEO went on and on, and there's consistency between sentences and the messaging.
So as expected, Air Tahiti Nui won't launch nonstop flights from Tahiti to Paris. What remains a mystery is whether this was actually a "translation error," or if Air Tahiti Nui bought a billion dollars worth of planes without looking at a range chart.
What do you think — was this a translation error, or is Air Tahiti Nui's management that clueless?