At the beginning of last week I wrote about my desire to fly Air Peace between Lagos and Sharjah. I love start up airlines, and this start up airline seems especially… interesting?
I might have a few spare days in the next couple of weeks where I could take a trip, and my gosh I can't even say how much time I've spent piecing together crazy itineraries (in fairness, this is what I do for fun in my spare time).
Basically I have two flights I'd really like to take, as they've both just recently launched:
So I build all of these awesome itineraries, but then the problem is getting a flight that somehow connects my goal of flying the two airlines.
For example, I've been looking at redeeming 60,000 Virgin Atlantic miles for Delta One from Atlanta or New York to Lagos. The route is operated by an A330, which I haven't reviewed yet.

That allows a nice 2-3 hour connection before the flight to Sharjah.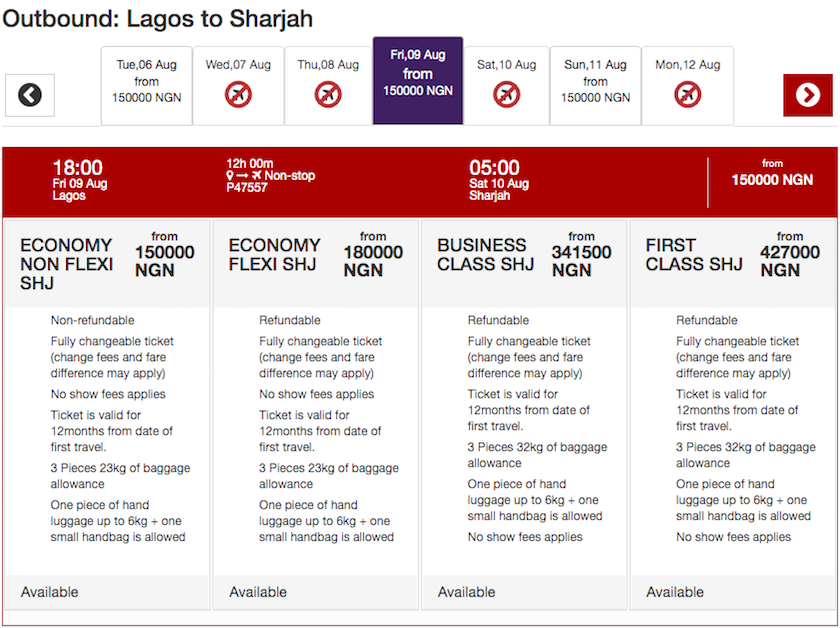 From there I could easily get over to Dubai, but then what? There are flights to Dar es Salaam, but they're either on:
Emirates, which I've reviewed before in great detail
FlyDubai; while FlyDubai is now part of Emirates Skywards, award pricing is revenue based, so award prices are outrageous, as paid one-way tickets are $2,500+
So then I instantly get less excited again.
Then I wonder if I should instead skip Air Peace and Air Tanzania, and instead fly Air France from Miami to Pointe a Pitre, then Air Caraibes to Paris, and then redeem Air France-KLM Flying Blue miles for Air Mauritius' A330-900neo or A350-900 business class from Europe to Mauritius to Johannesburg.


Then I could fly back to Europe on Air Namibia, as they have a route from Windhoek to Frankfurt on an A330, which has long intrigued me…

And then I could fly back to the US on Aer Lingus' A321LR…
But that all seems sort of boring by comparison?
Help? 😉