There's no airline in the world as innovative when it comes to their safety video as Air New Zealand. They're engaging, innovative, and fresh. And I actually think they're brilliant.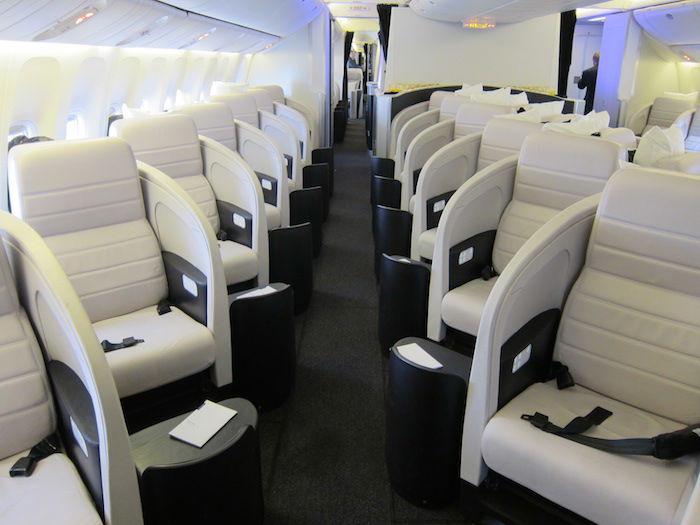 Air New Zealand 777-300ER Business Premier
I know some people argue that safety videos shouldn't be made entertaining, but I disagree. I think the more that airlines engage people with safety videos, the better — and that's a good thing for safety.
Anyway, Air New Zealand has just unveiled their latest safety video, entitled The Most Epic Safety Video Ever. Here's how they describe it:
As the official airline of Middle-earth, Air New Zealand has gone all out to celebrate the third and final film in The Hobbit Trilogy – The Hobbit: The Battle of the Five Armies. Starring Elijah Wood and Sir Peter Jackson; we're thrilled to unveil The Most Epic Safety Video Ever Made.

Special cameos by Sylvester McCoy, Dean O'Gorman and Weta Workshop co-founder Sir Richard Taylor. Directed by Taika Waititi. Enjoy!
Here's the video:
I'm sure I'll be ridiculed for this, but I've never actually seen any of The Hobbit movies, so some of the references are lost on me. Still, it's a heck of an amusing video, in my opinion.
Is it as good as their previous Sports Illustrated safety video?
Or the safety video before that, featuring Betty White?
Or the Man vs. Wild safety video before that?
Or The Hobbit safety video before that?
To think these are just the videos in the past two years!
Kudos to Air New Zealand on their consistently awesome videos.
Which Air New Zealand safety video is your favorite?