Presently Air New Zealand's US destinations include Houston, Los Angeles, and San Francisco. They've been flying to Los Angeles and San Francisco for years, while the route between Auckland and Houston is relatively new, as it was launched in 2015.
For quite a while there have been rumors of Air New Zealand announcing an additional US route, and Chicago has been one of the rumored destinations. We now have more reason to believe that this route may be announced shortly.
The New Zealand Herald reports that Barack Obama will be visiting New Zealand around March 21, on a trip arranged by Air New Zealand. While the reason for the visit is unknown, there is speculation that Air New Zealand is shortly announcing a new route to the US, most likely to Chicago. This would be fitting, since it's Obama's hometown.
Of course it could be that this isn't the case at all. It's possible that Air New Zealand isn't announcing any new route, and it's also possible that they're announcing a flight to another US city. Regardless of what it is, this trip won't be cheap, given what Obama charges in speaking/appearance fees nowadays.
If this route does happen, the Chicago to Auckland flight would cover a distance of 8,184 miles, making it over 700 miles longer than their current longest route, to Houston. This should easily be within range for a Boeing 787-9. This route would be about 900 miles shorter than the current furthest route in the world, between Doha and Auckland.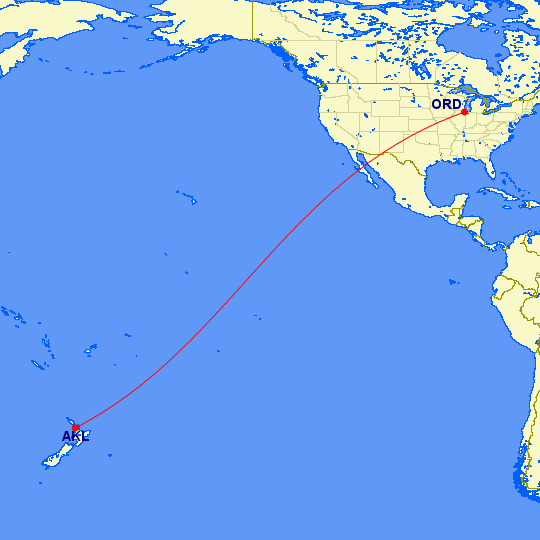 While presumably there's not that much demand directly between Chicago and Auckland, this new route would build on Air New Zealand's current strategy of serving United Airlines hubs in the US. Flying to Chicago would open up lots more one stop routing possibilities between the east coast and Auckland. I don't imagine this flight would be daily (at least initially), though I could see a 3-5x weekly service working out quite well.
So if I were a betting man I would indeed guess that Obama's visit is related to a Chicago route launch for Air New Zealand. That's some expensive promotion!
Do you think Air New Zealand will announce flights to Chicago?
(Tip of the hat to View from the Wing, and featured image courtesy of Masakatsu Ukon)