For the past several years, Air New Zealand has been extremely stingy when it comes to releasing premium cabin award availability to the US. To a large extent I understand why, since they've basically had a monopoly on the US market.
Now both American and United are launching flights to Auckland, so it should hopefully drive down prices and increase award availability (in general) between the US and New Zealand. We've already seen some upgrade and award availability on American to Auckland, for example.
Back in the day Air New Zealand was quite predictable with award availability. They'd be great about making business class award seats available within 60 days of departure, to the point that you could almost plan around it.
At this point, however, I don't remember the last time I saw an Air New Zealand business class seat to/from the US mainland. It has literally been years since I've seen a single seat. This includes their flights from Auckland to Los Angeles and San Francisco, as well as their new flight from Auckland to Houston.
It also includes their flight between Los Angeles and London, which is one of their quirkier routes. I flew this route a few years back from London to Los Angeles, and really enjoyed the service.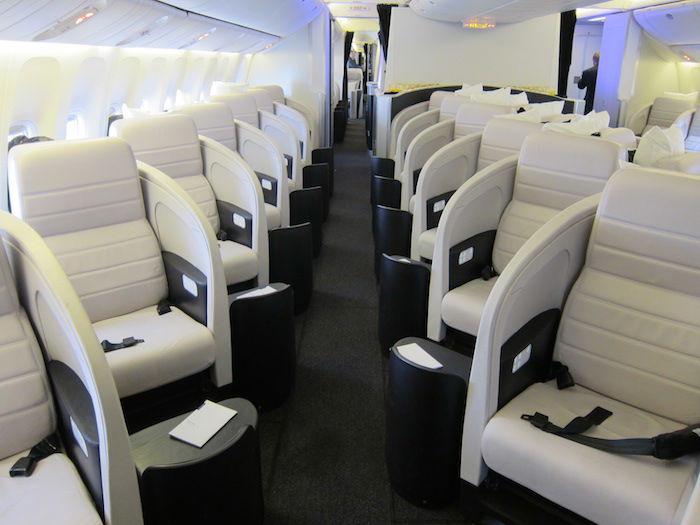 Air New Zealand 777-300ER business class
Anyway, reader Apurva pointed something out to me, which I haven't seen in years — Air New Zealand has business class award availability between Los Angeles and London over the next couple of months. There's availability in both directions over a couple dozen dates, mostly limited to one seat per flight.
For example, booking this through Avianca LifeMiles would cost 63,000 miles one-way: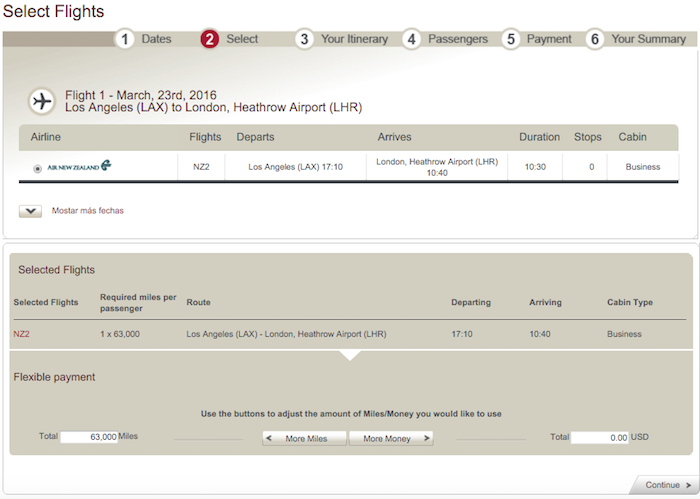 This is hardly an earth-shattering development, but when Apurva first pointed it out I figured it was some sort of a glitch, since it has been that long since I've seen Air New Zealand award availability to the US. So I figured it was at least worth passing on.
If you're trying to redeem Star Alliance miles between the west coast and Europe, this is a pretty awesome option.
Botton line
I've flown Air New Zealand several times, and have always enjoyed my flights on them. They're a fun, quirky airline with great staff and unique safety videos. 😉
While this isn't some amazing amount of award availability, it is nice to see an airline release availability for the first time in years (at least based on my observations). While it has been possible to redeem miles for Air New Zealand business class from Asia to New Zealand, this is a great option for those based in the US to sample Air New Zealand's great product.
Unfortunately I'm not seeing any Air New Zealand business class availability between the US and New Zealand — that remains unchanged.
Anyone planning on taking advantage of this Air New Zealand award availability?
(Tip of the hat to Apurva)