London Heathrow's new Terminal 2 — also known as the "Queen's Terminal," opened in 2014. It's the home to a vast majority of Star Alliance airlines at Heathrow, and is probably my favorite terminal at the airport.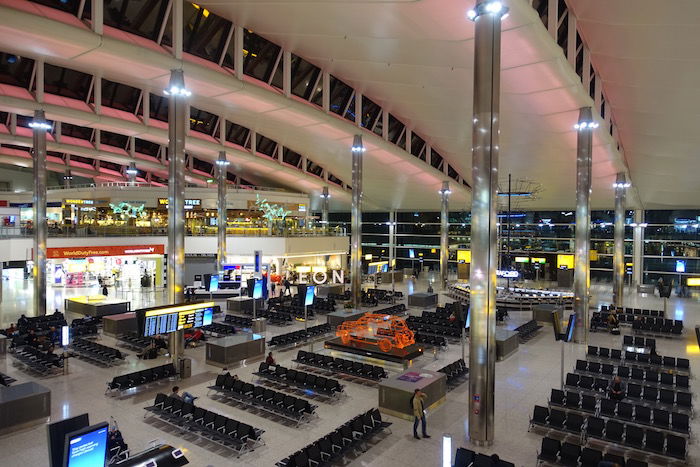 London Heathrow Terminal 2
For whatever reason, up until now Air India has continued to operate out of Terminal 4, which is one of the less-nice terminals at Heathrow. This has meant that Air India has maintained their own lounge at the airport, rather than being able to share it with other Star Alliance carriers. While the lounge is well intentioned, it's not especially nice.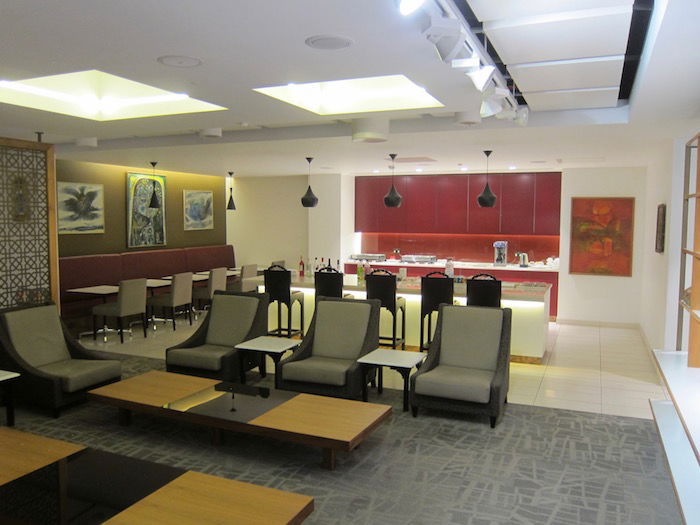 Air India Lounge Heathrow Terminal 4
Earlier in the year Air India announced that they'd be switching terminals at London Heathrow to join their Star Alliance partners, and initially the goal was to make the move by September 2016. That didn't happen, though the good news is that a date has now been set. Air India will be moving to Terminal 2 at London Heathrow as of January 25, 2017, per a notice posted on Air India's website:
Air India at London Heathrow Airport will be moving to Terminal-2, the Star Alliance Terminal from present Terminal-4 from 25th January 2017. Air India Check-in counters will be located in Zone-D.
Terminal 2 has four Star Alliance lounges, including the Air Canada, Lufthansa, Singapore and United lounges, so passengers have their choice of which lounge they want to use. As it stands, Air India operates flights from London to Delhi, Mumbai, Ahmedabad, and Newark.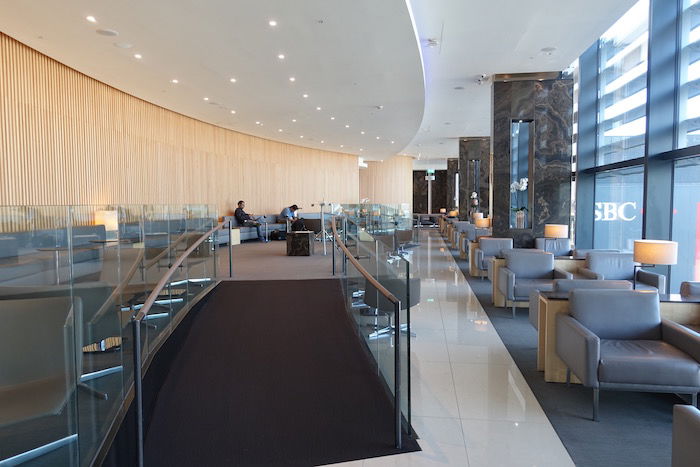 Air Canada Maple Leaf Lounge London Heathrow
I flew Air India earlier in the year in first class, though have been wanting to fly them between Newark and London in business class, which seems like a fun fifth freedom route.
Air India even uses the Virgin Atlantic Clubhouse at Newark (even if they can't market it for the life of them), so this is an even better flight in terms of lounges now, given that passengers have access to good lounges at both Newark and Heathrow.
This is an all around positive change for anyone flying Air India to/from London, in my opinion.