It seems that Air India is putting all of their pilots and cabin crew on a diet. The airline is introducing new low fat diet meals for all crew effective immediately. Here's the note sent from Air India's senior director of inflight service to employees:
SUB: SPECIAL LOW FAT DIET MEALS FOR CREW

Taking into consideration the health factor of crew, an initiative has been taken by Director Operations to revise the In-flight food menu for the crew.
In view of the above, special low fat diet meal for crew has been worked out on day wise basis in order to provide light and healthy meal with a home (Indian) touch.

As per GM Catering, initially the changed menu will be introduced only on Ex-Delhi/Mumbai flights w.e.f. 15.09.2019 midnight on all Domestic and International flights.

The same is applicable for all flying crew i.e. Cockpit and Cabin Crew.
In theory I think it's great for airlines to introduce healthier meal options for crews. Airline food is notoriously unhealthy (both due to the low budgets that airlines have, and also because our taste buds are much duller at altitude), and when crews eat it day-in and day-out, it can obviously have long term health effects.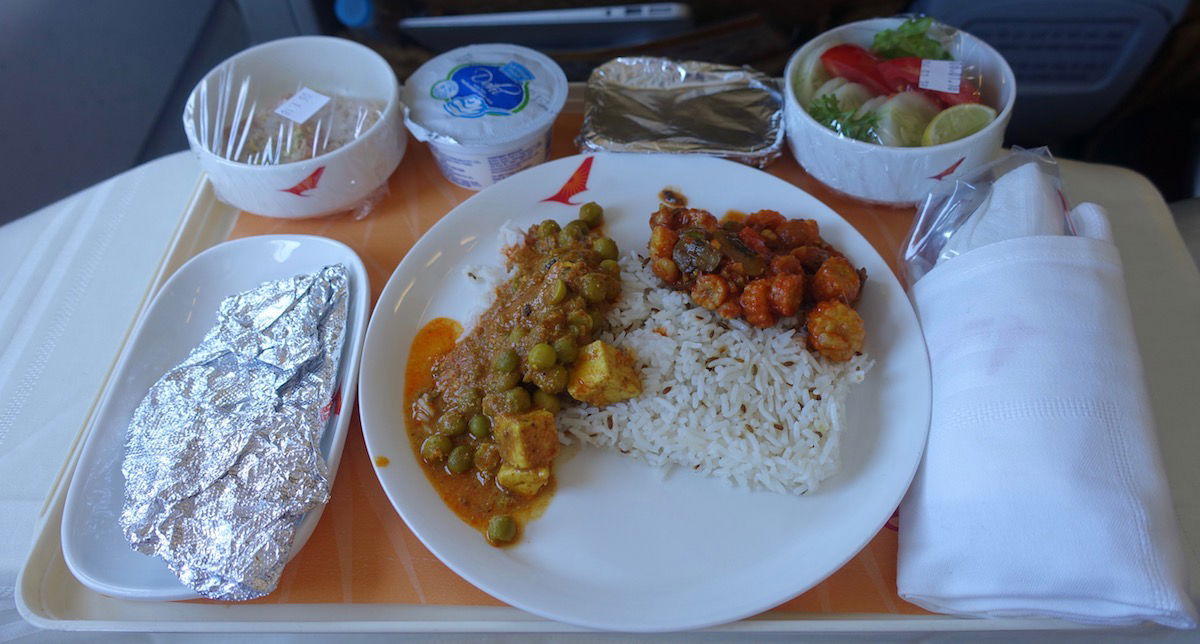 Breakfast in Air India business class
However, the way they're doing this suggests to me their intentions may not be quite as good:
This isn't a new option, but rather it seems like all crew members will be forced to eat these new "special low fat diet" meals
Air India has in the past sacked flight attendants for being overweight; this is a battle they've been waging for many years, and a majority of the time they've lost in corut
So yeah, in general I think it's smart for airlines to give employees the option of eating healthier while working. However, with how this is being framed, I can't imagine it will be very well received by employees… at least that's my two cents.