The Financial Express is reporting that Air India's board has approved a proposal for the airline to lease seven Boeing 787-9 aircraft. This would complement Air India's existing longhaul fleet of three Boeing 777-200LRs, 12 Boeing 777-300ERs, and 23 787-8s (they're expected to take delivery of four more 787-8s this year).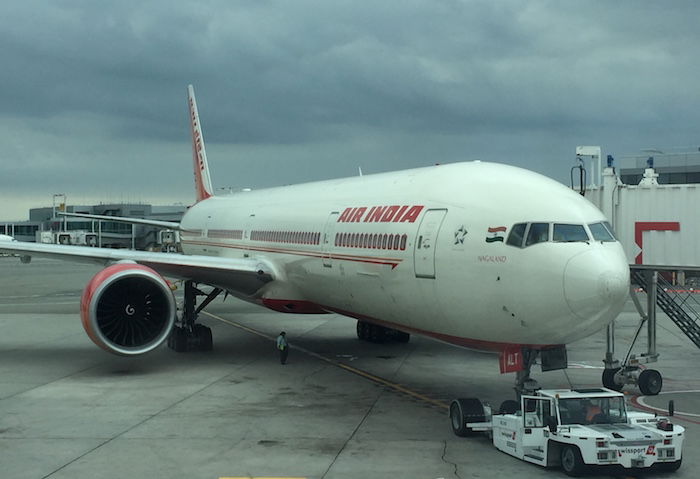 Apparently Air India wants to lease these planes for the purpose of expanding service to the US. Air India has already nicely increased their US service this year, as they added additional frequencies to San Francisco, and will also be launching flights to Washington Dulles as of July.
Apparently Air India is considering adding flights to Los Angeles, Dallas, Houston, Vancouver, and Toronto. Air India's chairman is quoted as saying the following:
The national carrier is looking to launch one more destination in the US this year in addition to Washington DC, which will commence operations from July, Lohani said. At present Los Angeles, Dallas and Houston are being explored and air services to one of them could start later this year, he said.

Air India is also mulling launching flights to either Vancouver or Toronto in Canada from New Delhi going forward, according to Lohani. Plans are also afoot to increase frequency to Australia and to look at routes in Africa by connecting Mumbai with Mauritius or Nairobi, he added.
As much as Air India has been horribly run (they were scrapping a new 777 for parts a few years back) and the joke of the industry, it does seem like they're trying to turn around for the better. They're strategically growing, and with a fuel efficient fleet and decent premium cabin product, it seems like they could do pretty well.
India is a huge market that's underserved with nonstop flights from the US (though there are plenty of ways to get there on European and Gulf carriers through their respective hubs). With fuel efficient planes, there's no reason Air India couldn't make some routes work.
Unfortunately I suspect it'll be quite a while before before this deal is finalized, and even longer before the planes join Air India's fleet.
I'll be curious to see if this comes to fruition. A Dallas, Houston, or Los Angeles to Delhi flight would be Air India's longest, and would be among the longest flights in the world.
What do you make of Air India's potential 787 acquisition? Do you think it will actually happen?