Airline safety videos are no longer a necessary evil, but for many airlines a great marketing and branding opportunity.
The leader in the safety video "space" has no doubt been Air New Zealand, given their creative and frequent themed videos.
But they're not alone in investing efforts into their safety videos, as even US airlines have been trying to make their safety videos fun lately.
Air France has just released their latest safety video, which in a word can be described as "chic:"
https://www.youtube.com/watch?v=0N3J6fE-0JI
It's not a safety video, but rather a safety performance. And it's oh-so-chic:
Why should you wear your seatbelt? "Because it will elegantly highlight your waistline"
Why should you not smoke on the flight? "Because a no smoking flight is simply chic"
Why should you turn off your electronic devices? "Because it is trendy here, set your electronic devices on airplane mode"
Why should you blow into the tube? "Because it's chic to blow" (okay, I made that part up)
Is it as edgy as an Air New Zealand safety video? Nope. But I do think it's really well done, and perfectly captures the Air France brand. I've been impressed by Air France's branding efforts since they introduced their new first & business class products, with their "France is in the Air" campaign.
https://www.youtube.com/watch?v=v-ahlbWNZPk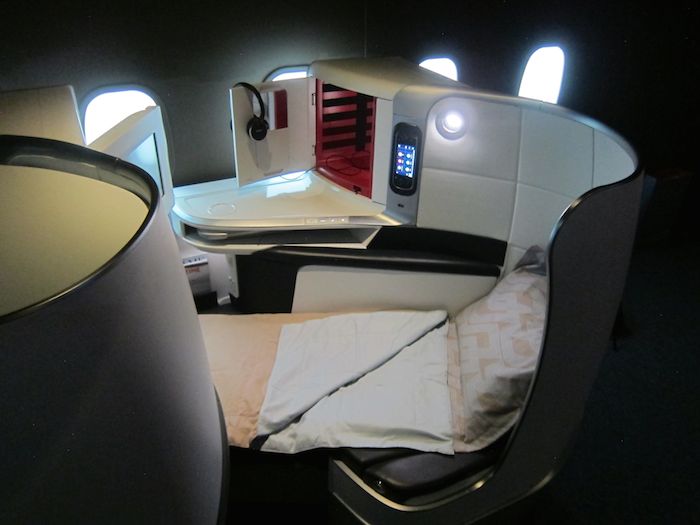 And I think this first class promo video is extremely well executed as well:
Kudos to Air France for having a vision and sticking to it!
What do you think of Air France's new safety video?