Update: Air France has now revealed that they plan to retire all A380s by 2022.
Air France has fantastic new premium cabins, which they first rolled out in 2014. On their 777-300ERs, Air France has a gorgeous first class product, consisting of private suites with curtains that can be drawn for full privacy. This is easily one of the most elegant first class products in the sky.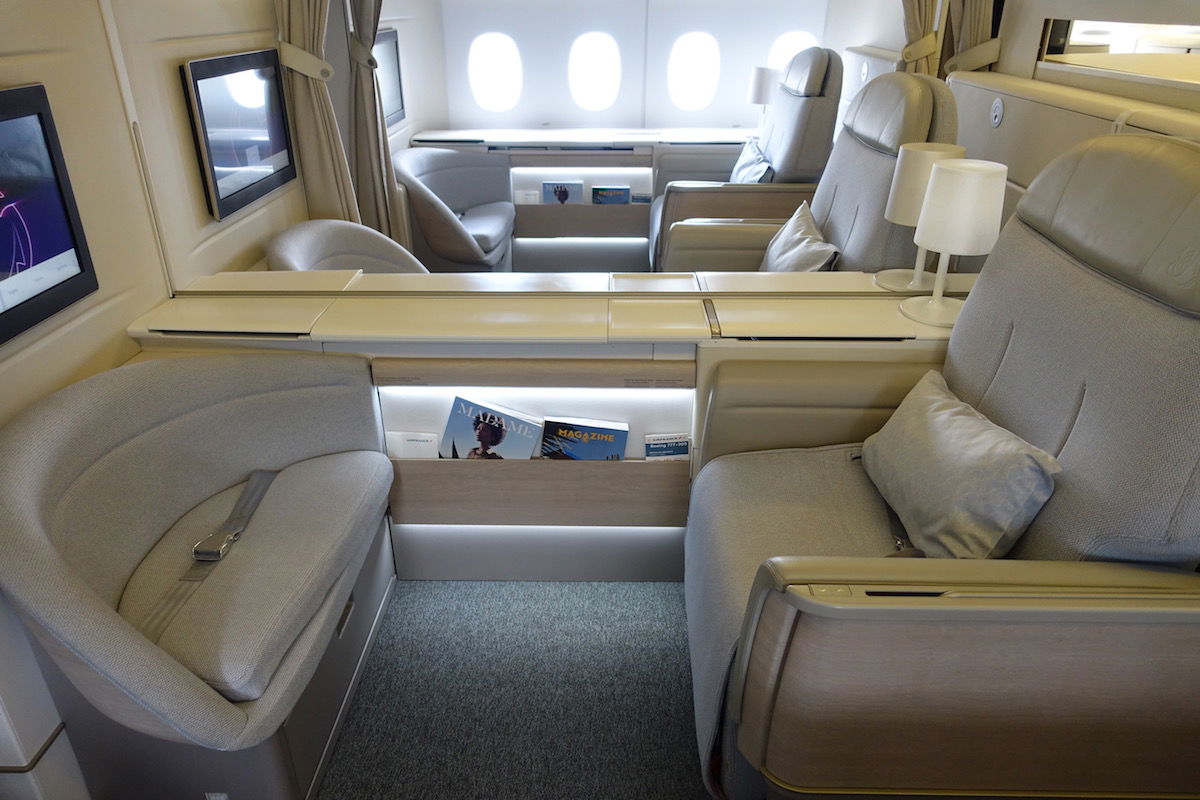 Air France's new first class
Meanwhile in business class, Air France has reverse herringbone seats on all their 787s, many of their 777s, and some of their A330s, which is also a solid product.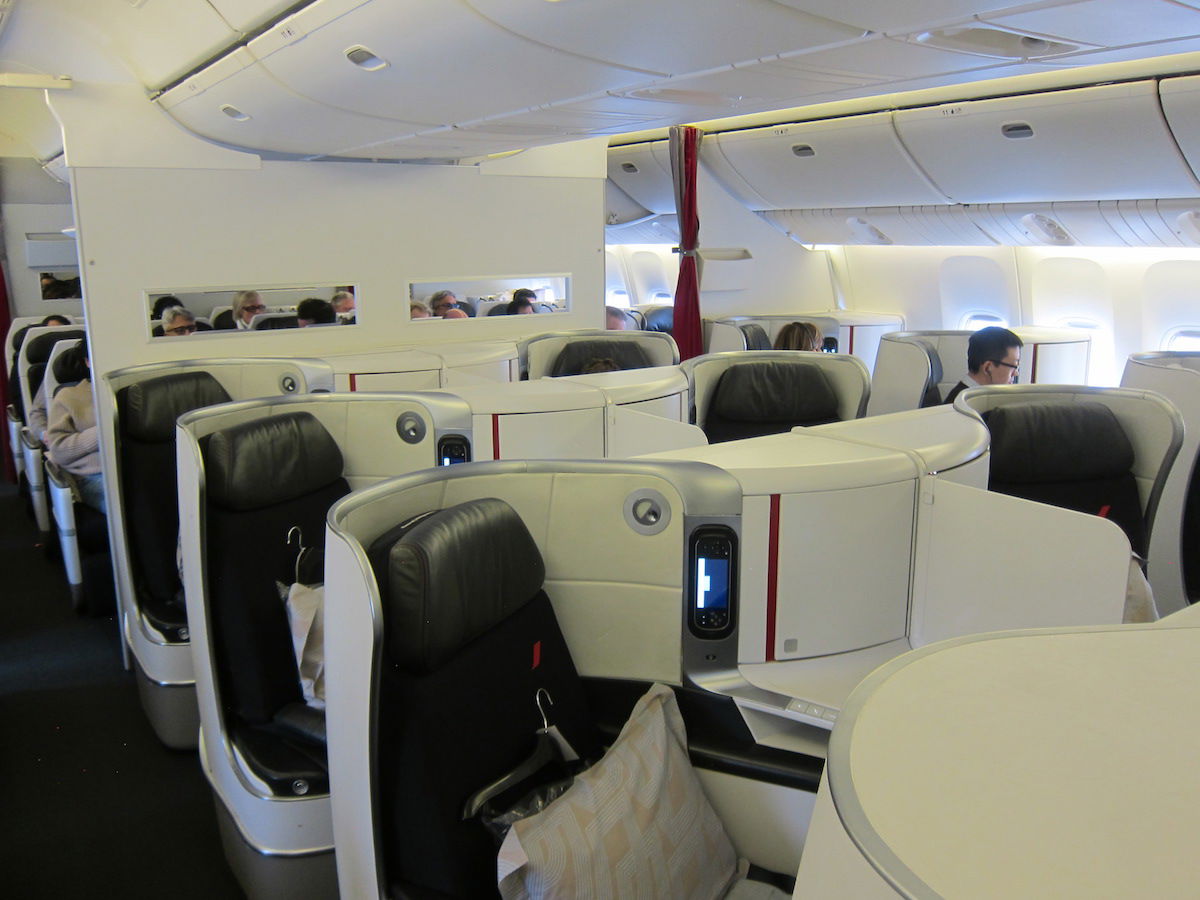 Air France's new business class
However, the surprising thing is how outdated Air France's A380s are. On the A380, Air France just has "open" first class seats with no privacy, which I'd consider to be good business class seats, but certainly not competitive first class seats. Meanwhile in business class, Air France offers angled seats, which aren't in any way competitive anymore. Air France is the only airline to not have flat beds in business class on the A380.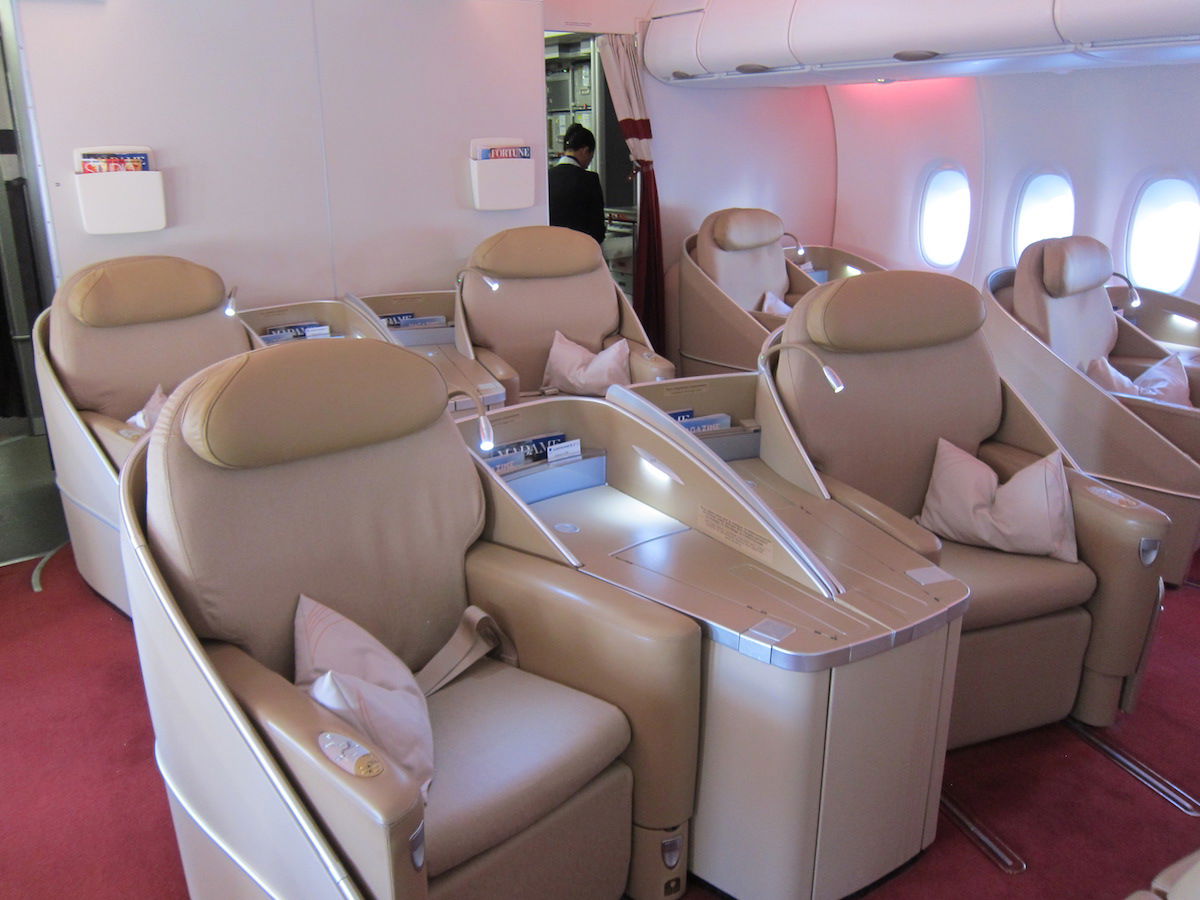 Air France's old first class
Even worse than the product they offer on the A380 is that they still haven't announced any concrete plans to reconfigure these planes. It's bad enough to have an angled seat on a carrier's flagship product, let alone to be expecting that next year, the year after, etc.
Well, there's some good news on this front. Air France has announced plans to introduce a new first & business class product on their A380s… sort of. Traveling For Miles quotes a French story by Les Echos, which interviews Jean-Marc Janaillac, the CEO of Air France-KLM.
He has some insights into the future of Air France's A380s:
The airline doesn't plan on ordering more A380s, which comes as no surprise
The airline plans to reconfigure their A380s with a new product in 2020
The airline can't yet confirm what seats they'll offer in first and business class on their reconfigured A380s; you'd think they'd just go with their new first and business class products, but they're not saying one way or another
While speculation was initially that they'd move first class to the upper deck, they'd apparently have to reinforce the floors to do so due to the weight of the seats, so that may not happen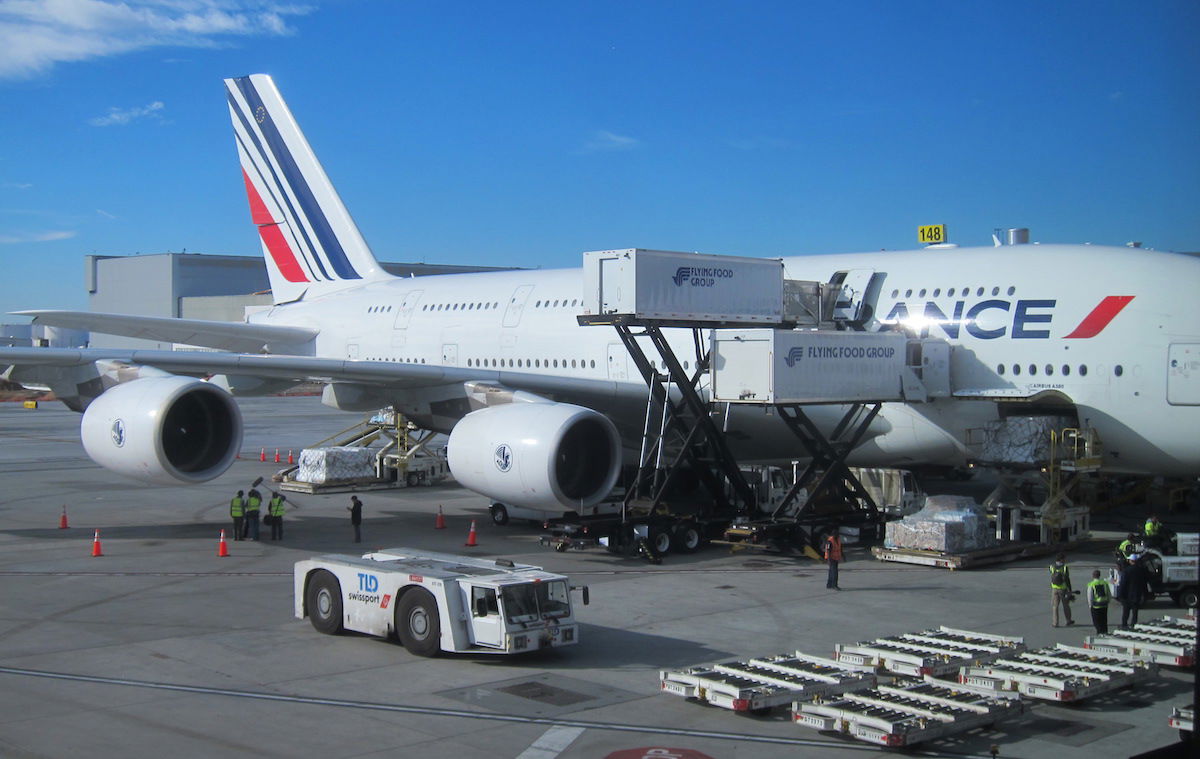 The good news is that we know a new first & business class product is on the horizon for Air France's 10 A380s. The bad news is that it'll be at least two more years before Air France starts reconfiguring these planes, and I could see that being pushed off even further, especially given that they aren't yet sure what they want to do with the new cabins.
Around the same time last year, Air France's CEO was quoted as saying that they were prioritizing reconfiguring the A330s, and that they weren't ready to reconfigure the A380s yet since they wanted to get the seat counts right, and weren't yet sure what that would look like.
So unfortunately it looks like it'll still be a while…