The global aviation situation is obviously dire, and we're seeing just about all airlines institute emergency plans. Air France-KLM is the latest airline group to announce major cuts.
Air France-KLM cutting 70-90% of flights
Air France-KLM has announced some sweeping measures to respond to the current global crisis, as airlines face increasing government restrictions, and a big decrease in demand, which has resulted in a drop in traffic and sales over the past few weeks.
Air France-KLM is planning on reducing capacity by 70-90% over the coming weeks (measured by available seat kilometers). As of now these reductions are planned for two months, though they will be extended as need be.
Air France-KLM has taken a number of measures to deal with the current situation and secure cash flow, including:
Savings measures have been identified, that will generate €200 million in 2020
Capital expenditures will be reduced by €350 million
Consulting with elected employee representatives on measures to reduce labor costs
Air France-KLM has drawn a revolving credit facility for a total of €1.1 billion, and KLM has drawn a revolving credit facility for a total amount of €665 million; the company has over €6 billion in cash and cash equivalents
Air France-KLM expects massive drops in revenue, and notes that the reduction in capacity will only be offset by around 50% by the drop in variable costs before cost savings measures.
Air France-KLM is asking the French and Dutch governments for support.
KLM retiring 747s early
KLM had been planning on retiring their remaining Boeing 747-400s by the end of 2021. The company has already been retiring these, and at this point the company has a total of 10 Boeing 747-400s left.
KLM plans to retire all of these by the end of March, given the huge reduction in demand. Unfortunately yet another airline will be retiring the queen of the skies. It's sad as an aviation geek, but completely understandable, given the operating costs, necessary maintenance, and capacity of the plane.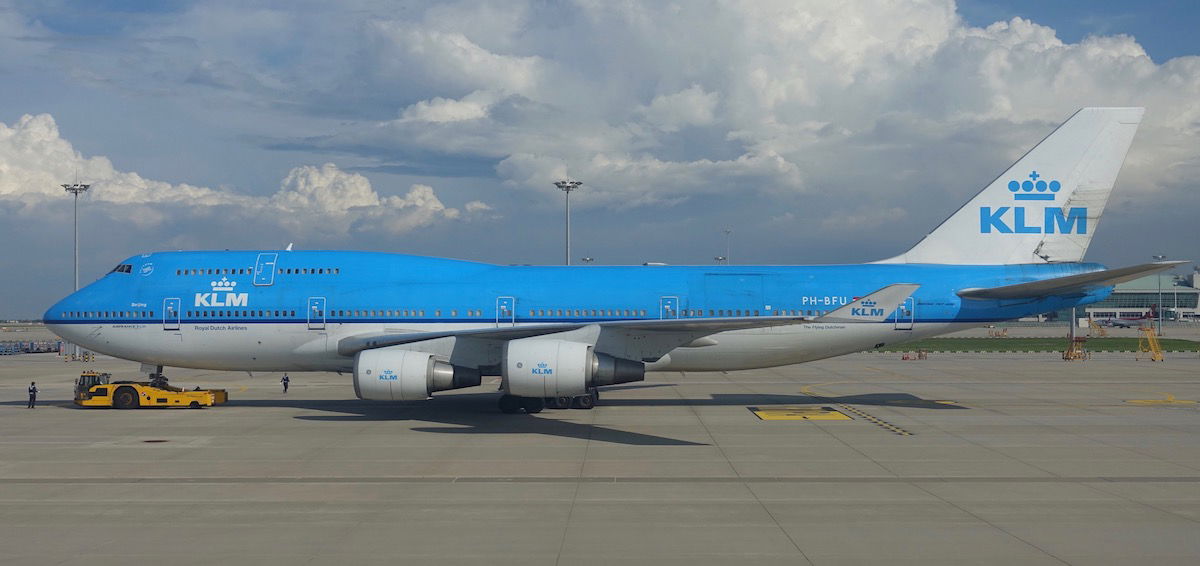 KLM is retiring remaining 747s early
Air France grounding (or retiring?) A380s
It has also been announced that Air France will ground its entire Airbus A380 fleet. It's not explicitly stated that these planes will be retired, though personally I wouldn't be surprised if this represents the end of the A380 for the airline.
Previously Air France planned to retire all A380s by the end of 2022, and has already started the process of retiring their first A380s. At this point it seems like it would be logical for the groundings to just be permanent, as this is an easy way for them to reduce capacity.
It's unlikely that demand will recover to pre-2020 levels anytime during the year.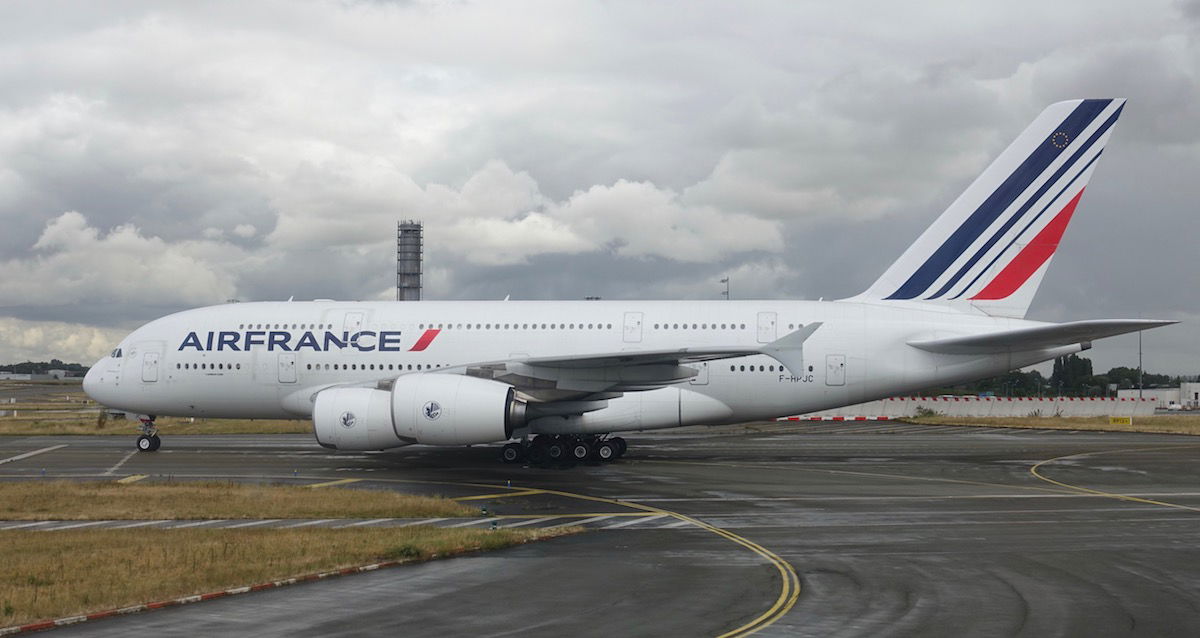 Air France is grounding A380s, but could they just be retiring them?
Bottom line
All airlines are taking extreme measures to deal with the current situation. In the case of Air France-KLM, expect a 70-90% decrease in capacity, and groundings of Air France A380s and KLM 747s.
The KLM 747s are just outright being retired, while it's not yet known if the Air France A380s will be back in the skies, or whether this is permanent as well…