Update: Read my full Air China First Class 747-8 San Francisco To Beijing review.
Ni Hao from Beijing! I just got off my Air China 747-8 flight from San Francisco to Beijing in first class. There are a few reasons I was excited about this flight, not the least of which is that Air China is the only airline on which I haven't flown the 747-8 (I've already flown the Lufthansa and Korean Air 747-8 aircraft several times — sadly those are the only three airlines that chose to order the plane).
Beyond that, I've always been fascinated by Chinese airlines, and the huge variance in quality. For example, I've had great experiences in Hainan business class and Xiamen business class, while my experiences in China Eastern business class and China Southern first class haven't been so great.
So, how was my Air China 747-8 flight? Pretty great, overall. No, they're not at risk of being ranked as offering one of the world's best first class products, but compared to my other experiences in first class on Chinese airlines, this was a solid experience.
Air China's 747-8 first class cabin consists of a total of 12 seats, spread across three rows in a 1-2-1 configuration. What's odd, however, is where the cabin is located. Air China has 54 business class seats, spread across the nose and upper deck of the plane.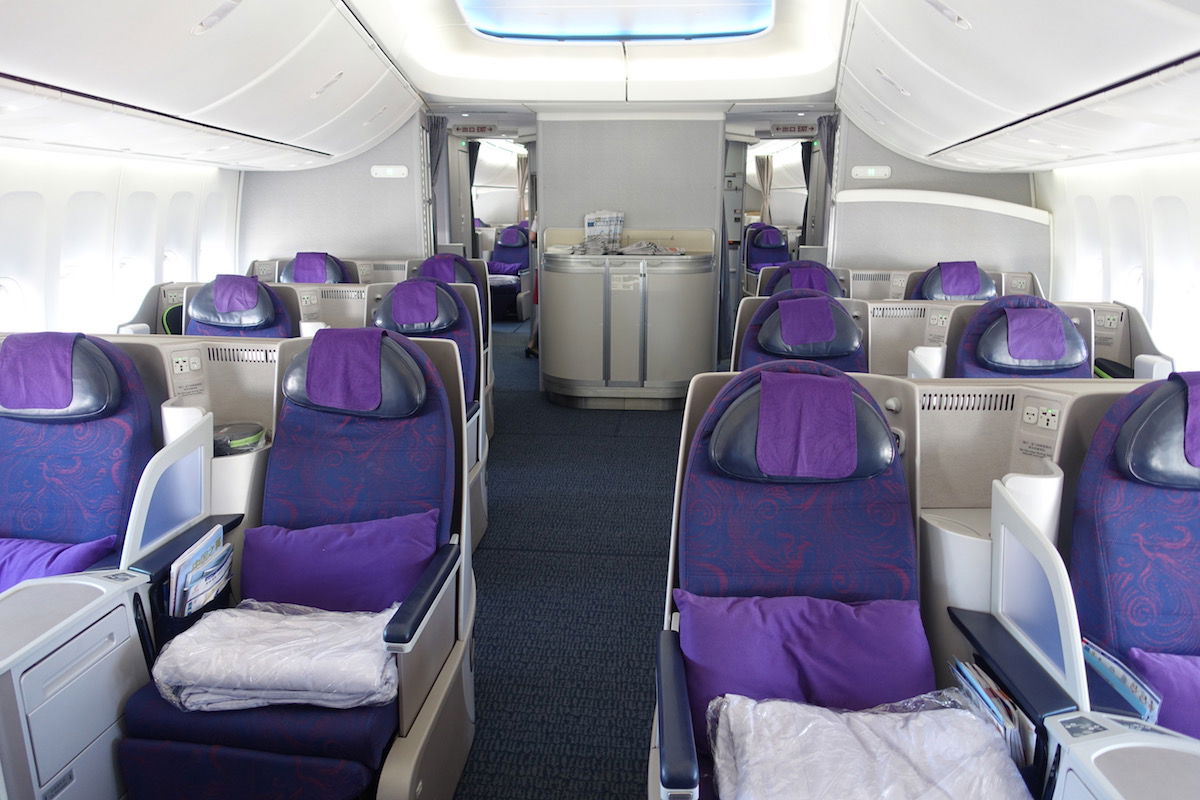 Meanwhile the first class cabin is on the main deck behind business class and in front of economy.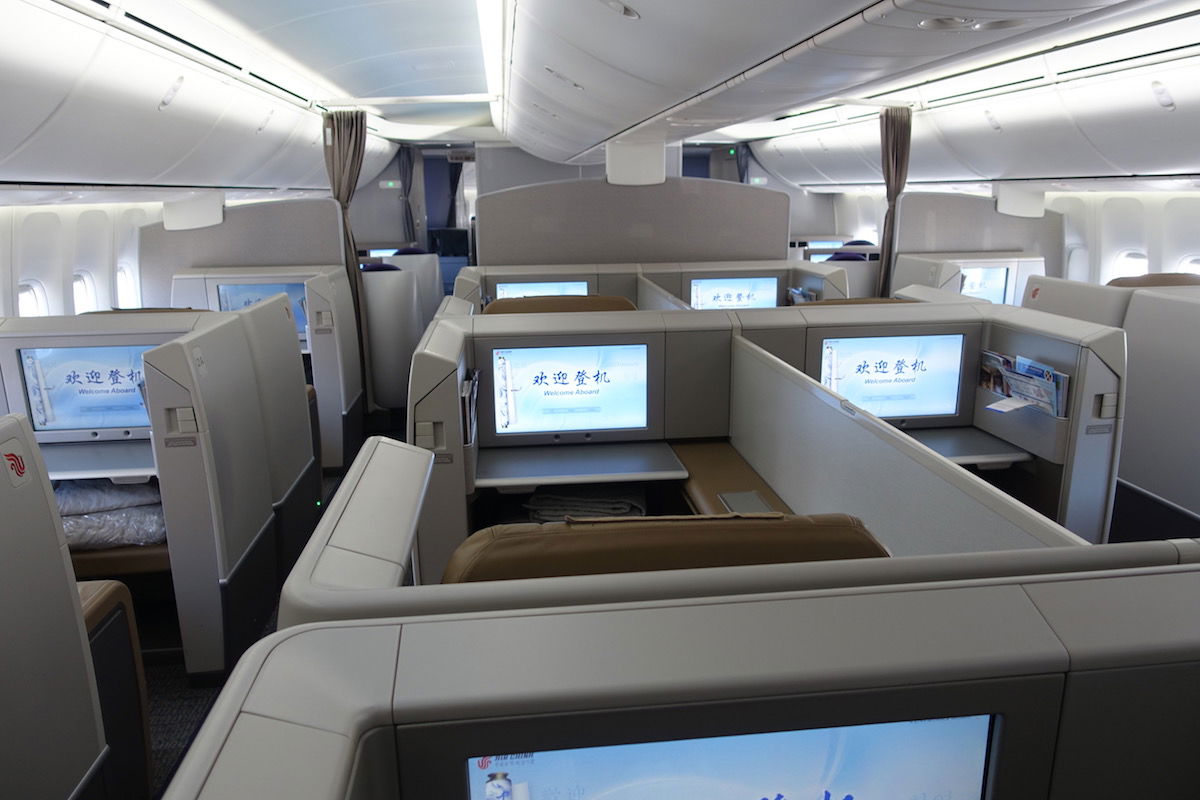 It's an odd layout, but in fairness it means that the cabin is really spacious, given how wide the 747 cabin is. Off the top of my head I can't think of any other airline operating the 747 that has a similar configuration in first class.
Air China's first class seats aren't fully enclosed, but they are semi-private, with permanent privacy shields along the side of the seat.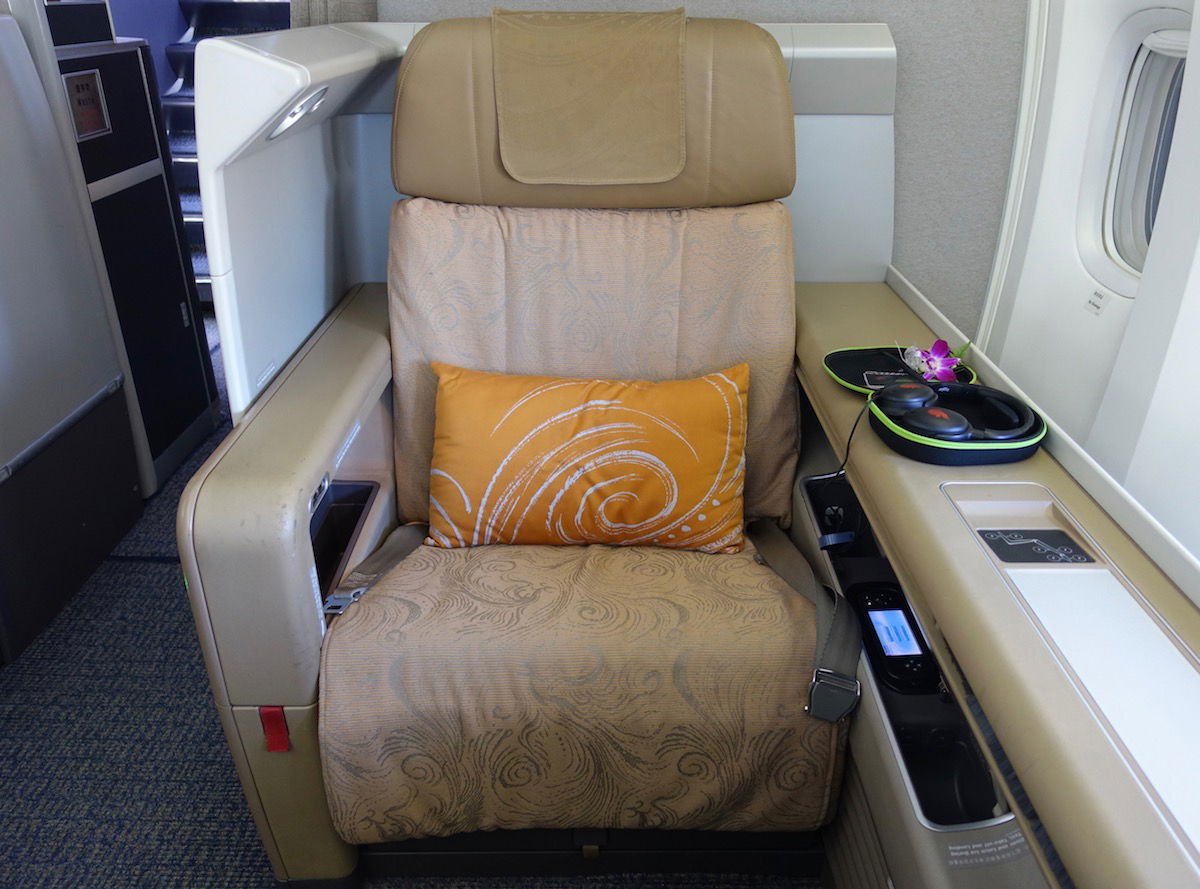 I was very impressed by the crew. Both of the flight attendants taking care of me were exceptionally friendly, polished, and well intentioned. In fairness, having two flight attendants taking care of just you doesn't hurt either.
The food was the disappointing aspect of the flight. It wasn't terrible, but there was absolutely nothing "first class" about it in terms of the quality or presentation. For example, in first class most airlines heat the elements of a dish individually and then plate them, while Air China takes the "casserole dish" approach, and just heats the whole dish and serves it.
Service began with warm mixed nuts, and was followed by Chinese appetizers, including a vegetable roll, eel, and pork.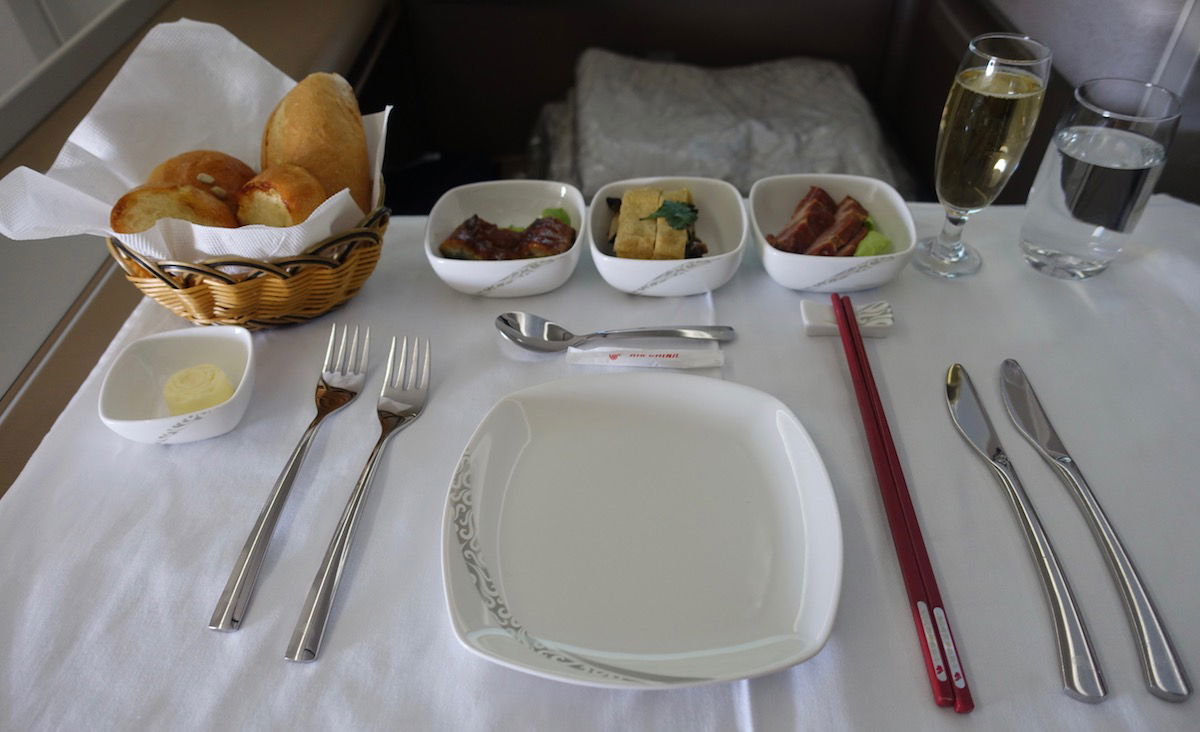 Then there was a minestrone soup.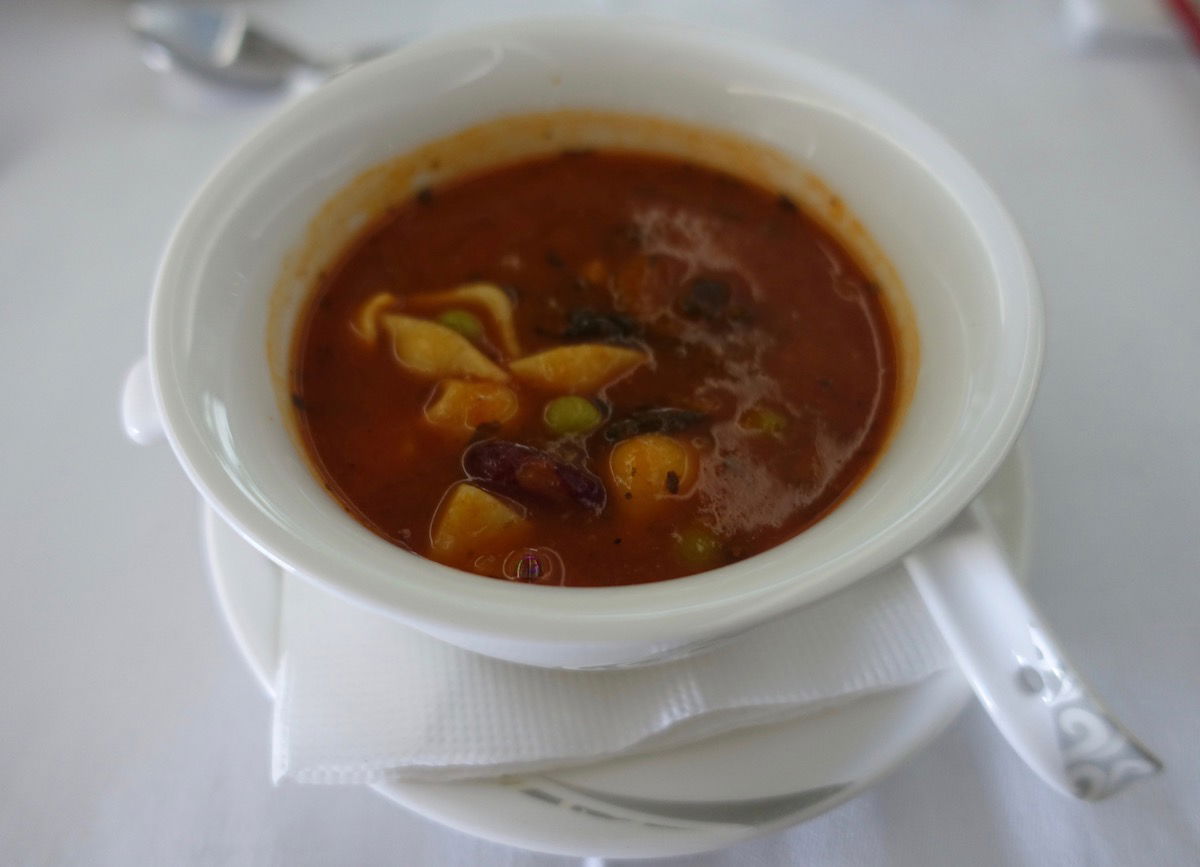 The main course was the strangest part. Air China has a "daily special," where on different days of the week there's a different special (which seems really weird for an airline). The only thing is that they didn't have the Wednesday special, but rather had an off-menu special, which consisted of lobster. So I had that.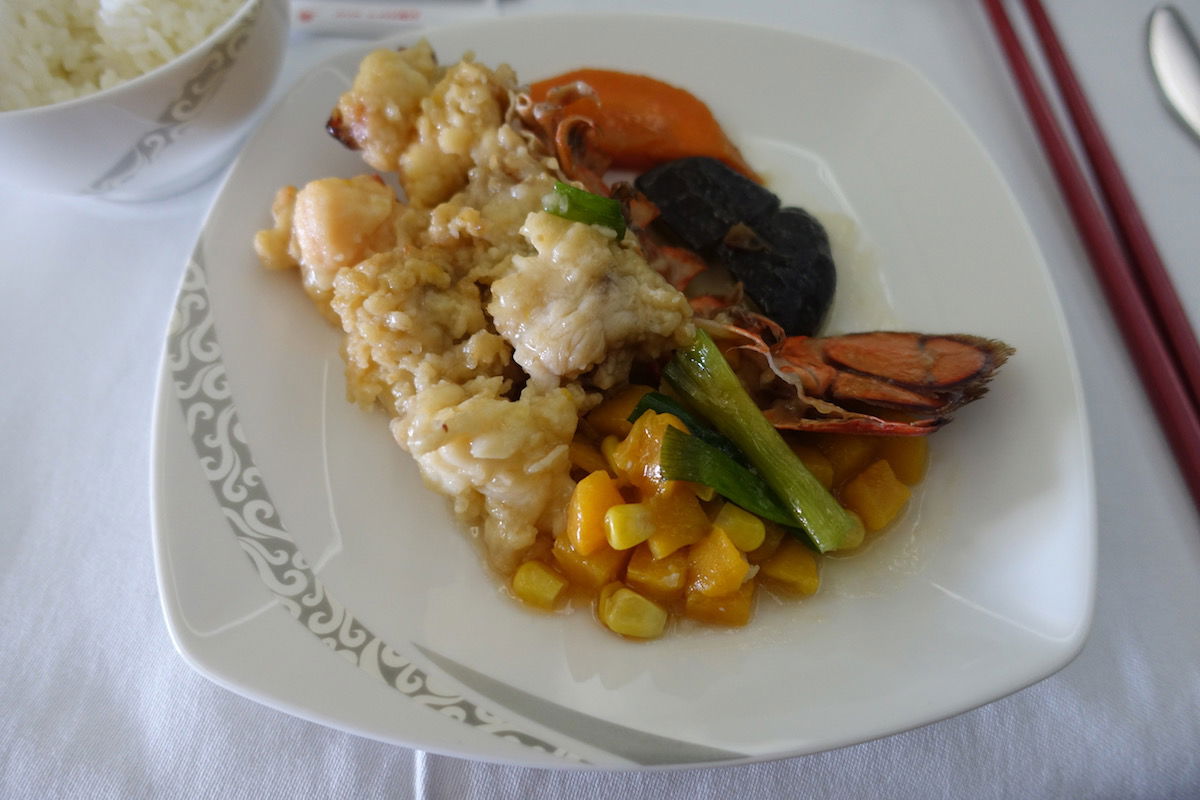 For dessert there was fruit, cheese, and cake.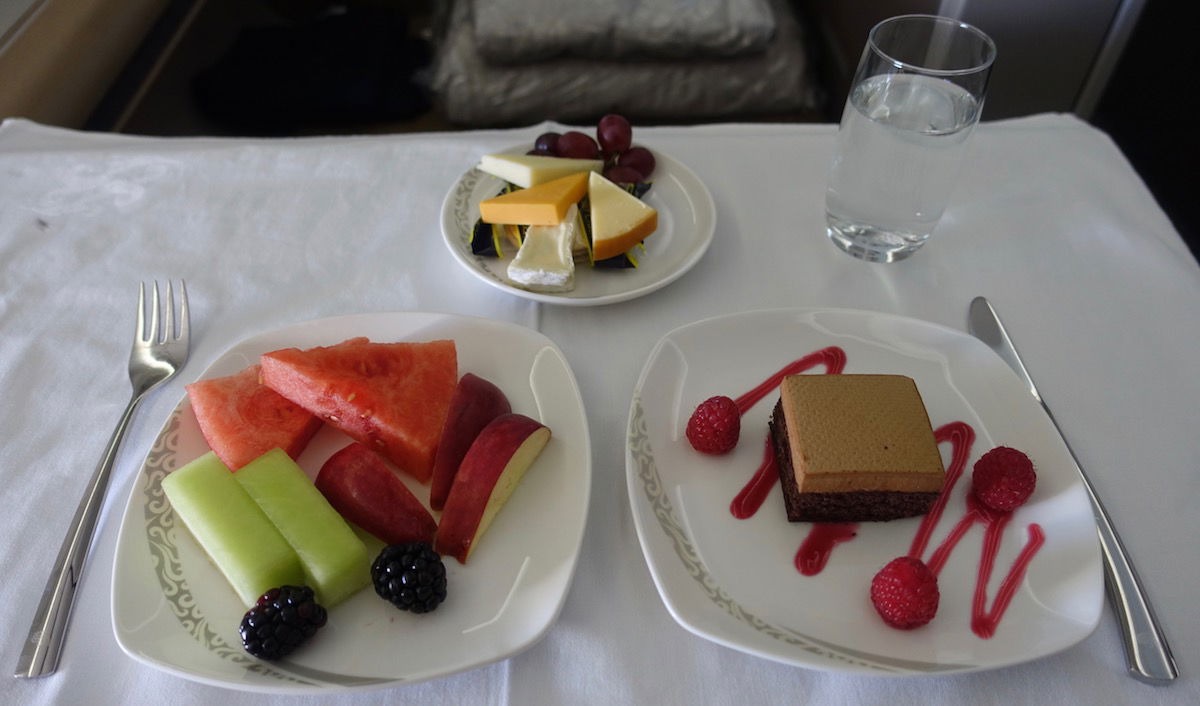 The food was edible and fine, though completely unmemorable.
On the plus side, I found the bed to be extremely comfortable, and I got about six hours of sleep, which is about as much sleep as I'll ever get on a plane.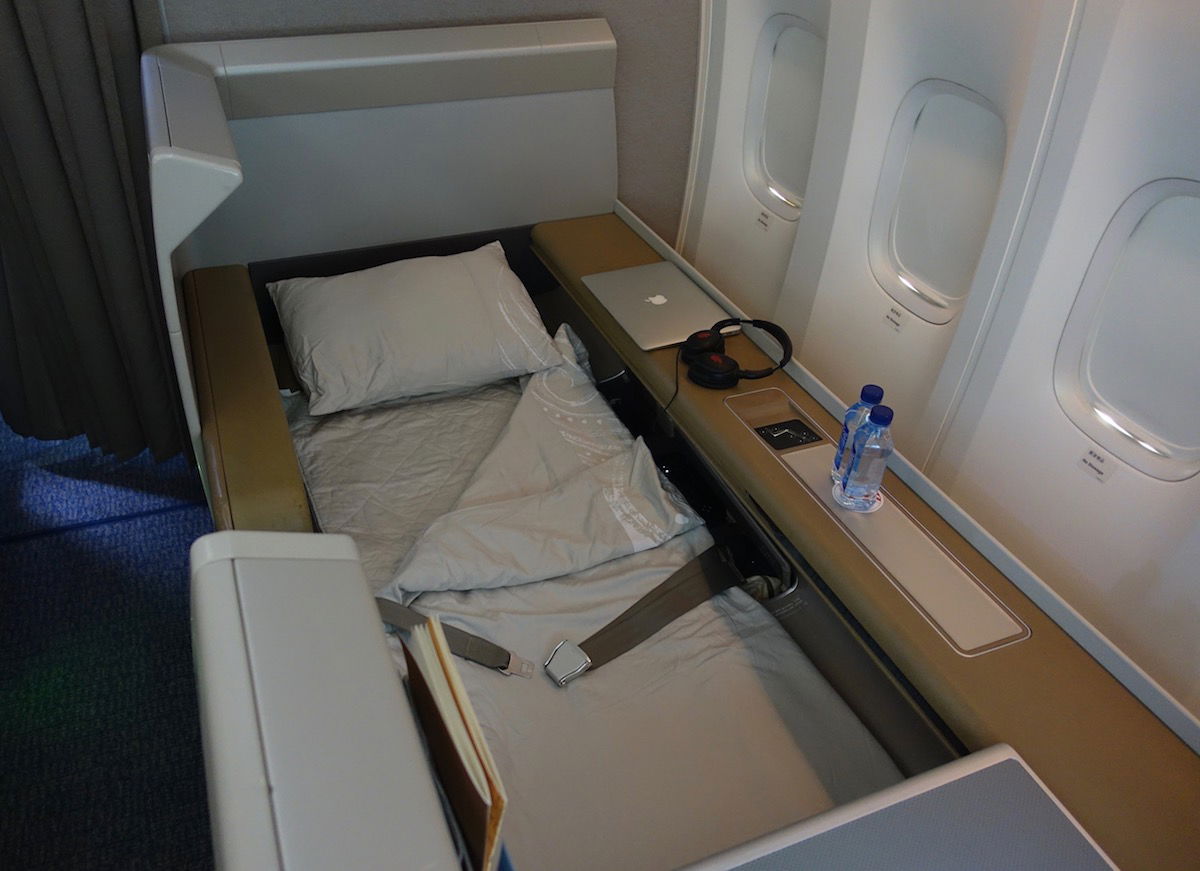 There were also comfortable pajamas, as well as a L'Occitane amenity kit with a pretty limited number of items in it.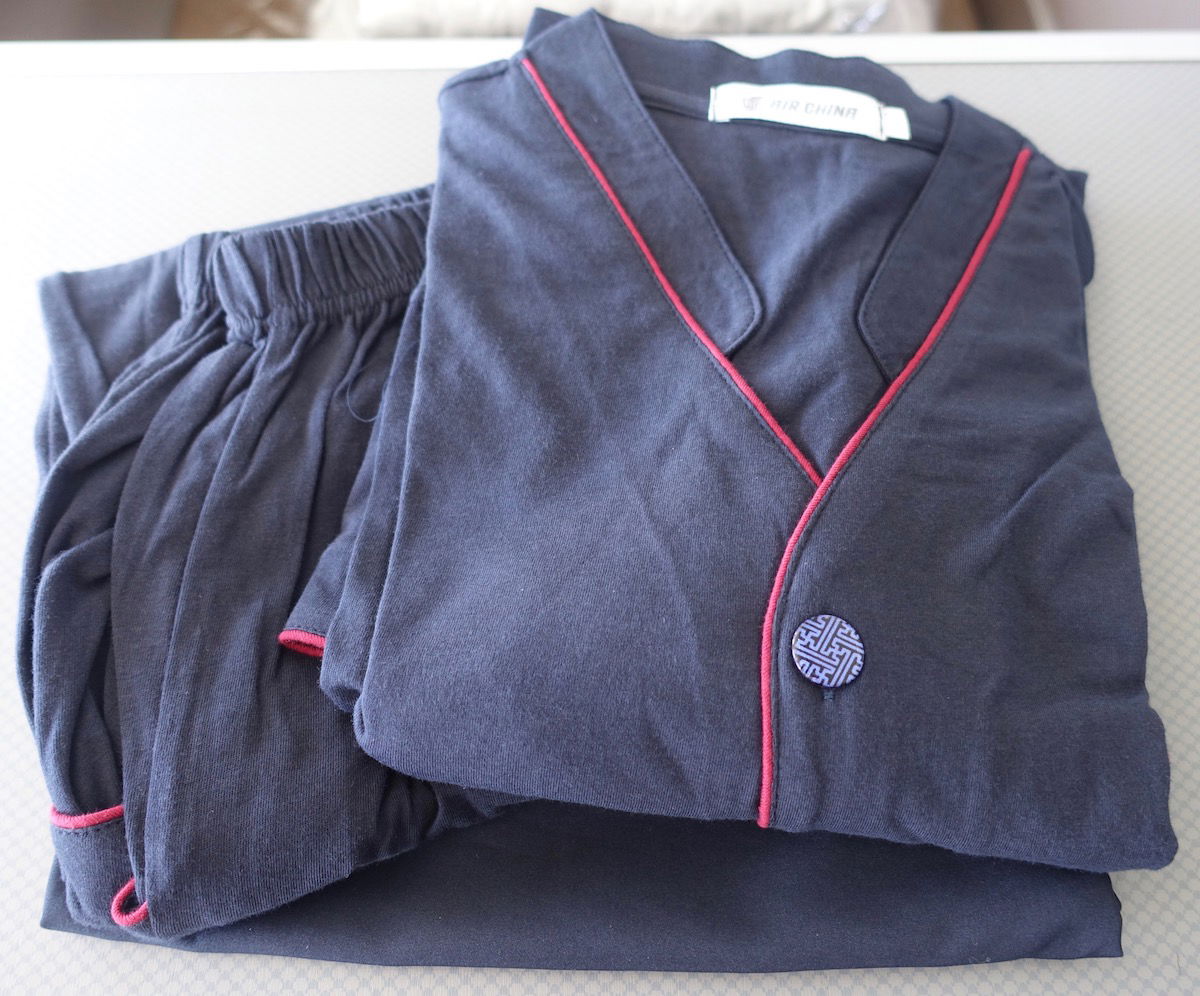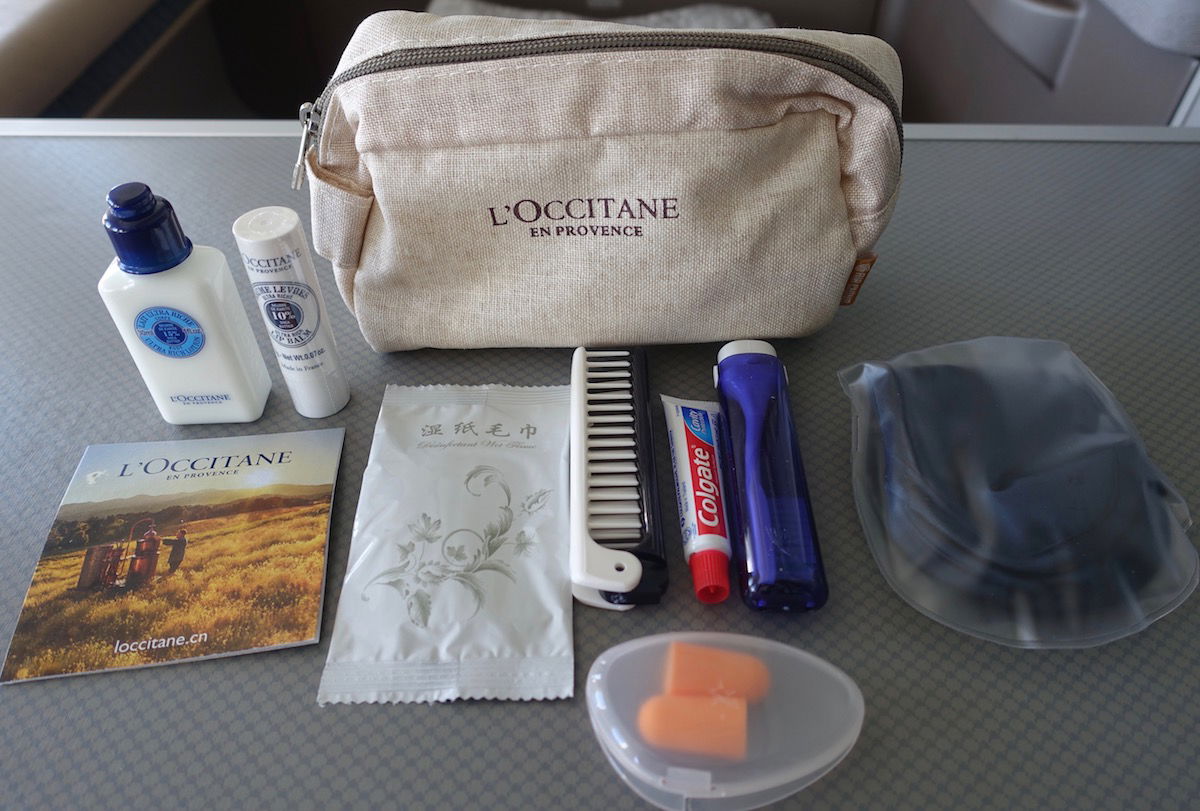 The entertainment selection was alright. Since there's no Wi-Fi I watched a couple of movies.
I'll have a full trip report soon, but overall Air China first class was better than I expected. The highlight was the excellent crew, the comfortable bed, and the lack of onboard smoking (at least that I could smell). However, there's a lot of room for improvement when it comes to the food. I believe there's very little differentiation between Air China's first and business class catering, so in business class I would have been reasonably impressed, while for first class it left me disappointed.
Still, if you're traveling to Beijing, it's tough to beat the convenience of a nonstop flight on Air China.
If you've flown Air China first class, what was your experience like?