Air Canada has just secured significant financial support from the Canadian government. For consumers the biggest implication here is that Air Canada will finally be issuing cash refunds for tickets canceled due to coronavirus. So let's talk about that first, and then we'll talk about Air Canada's relief package.
Air Canada will offer customers ticket refunds
Air Canada has been awful about issuing refunds for tickets canceled due to coronavirus, but that will be changing retroactively as part of this agreement.
If you canceled a non-refundable ticket due to coronavirus and didn't travel, Air Canada will finally be giving you the option of a refund to your original form of payment. This applies as of today (April 13, 2021), and can retroactively be applied to tickets dating back to February 2020. You can start your refund request here.
Understandably this has been a huge pain point for customers, so it's great to see that Air Canada is finally doing the right thing. If a family saved money for a big trip to Europe last summer, Air Canada was potentially holding onto thousands of dollars that belonged to them.
At the same time, I kind of understand the situation Air Canada was in — unlike US airlines, Air Canada hasn't gotten tens of billions of dollars of support, and using its little liquidity to offer refunds wasn't a priority.
But now the right thing is being done, though even if it's ~14 months late. And this could be to the tune of up to $1.4 billion in refunds.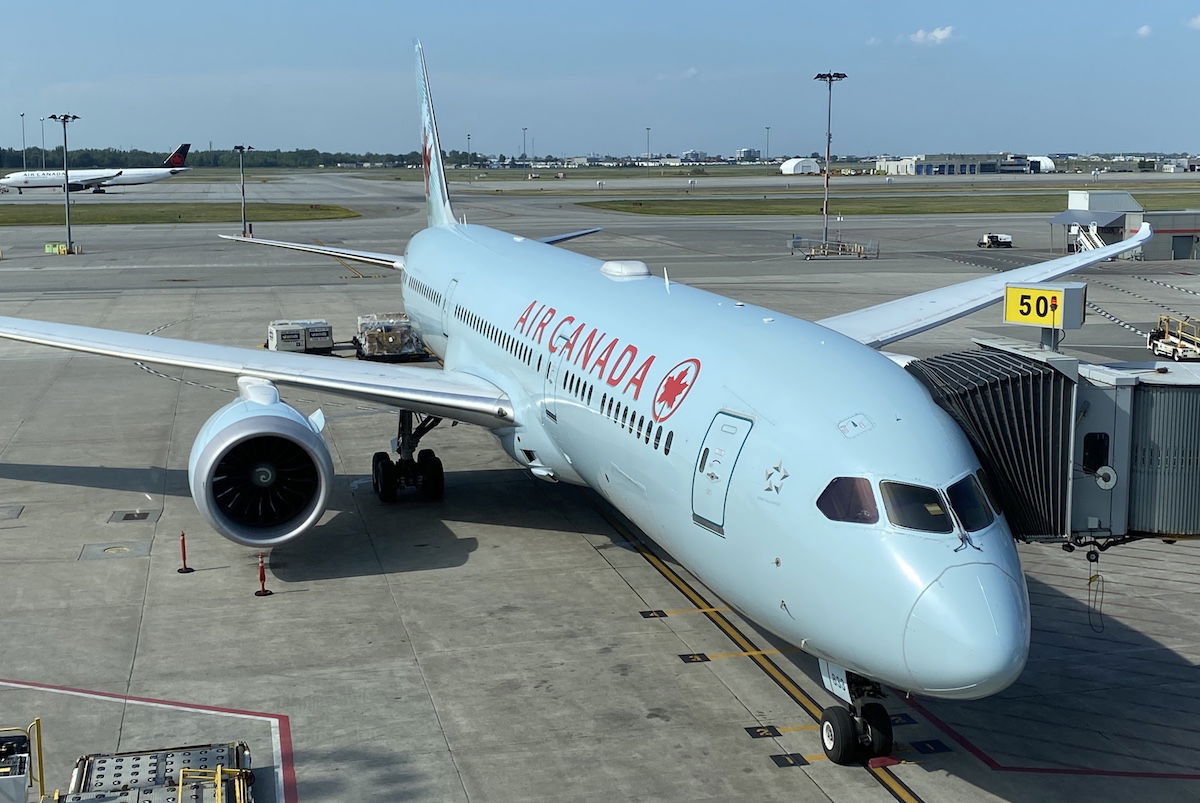 Air Canada will finally be issuing customer refunds
The details of Air Canada's bailout
Air Canada has received a financial package from the Canadian government, including both repayable loans that Air Canada will only draw down as required, as well as an equity investment. This is broken down as follows (all amounts are in CAD):
Gross proceeds of

$500 million

for Air Canada shares at a price of

$23.1793

per share

$1.5 billion

in the form of a secured revolving credit facility that's secured by the assets of Aeroplan, at a 1.5% premium to the Canadian Dollar Offered Rate (CDOR); as usual, the loyalty program saves the day for airlines

$2.475 billion

in the form of three unsecured non-revolving credit facilities of

$825 million

each, at a 1.75%, 6.5%, and 8.5% premium to the CDOR

$1.4 billion

in the form of an unsecured credit facility tranche to support customer refunds of non-refundable tickets, with an annual interest rate of 1.211%
Air Canada issued an aggregate of 14,576,564 warrants exercisable for the purchase of an equal number of Air Canada shares, subject to customary adjustments, at a price of

$27.2698

per share during a 10-year term
In addition to issuing refunds to customers, Air Canada has agreed to the following other commitments:
Air Canada will resume service to nearly all regional communities where service was suspended due to the impact of COVID-19 on travel
Air Canada will restrict certain expenditures, and restrict dividends, share buybacks, and senior executive compensation
Air Canada will maintain employment at levels which are no lower than those as of

April 1, 2021 (which isn't saying a whole lot)

Air Canada will follow through on its acquisition of 33 Airbus A220 aircraft, manufactured at Airbus'

Mirabel, Quebec

facility
Air Canada is agreeing to acquire all of its Canada-build Airbus aircraft
Bottom line
Air Canada will finally be receiving some significant support from the Canadian government, in the form of repayable loans and an equity investment. It's something the airline desperately needed, especially with travel in Canada still being so restricted, and no recovery in sight.
Most significantly for customers, this also means that the airline will issue refunds for non-refundable tickets that have been canceled due to the coronavirus pandemic, dating as far back as February 2020.
What do you make of Air Canada's financial package from the government, and the airline finally issuing refunds?