A couple of weeks ago, the United States Department of Transportation (DOT) announced it would pursue a $25.5 million civil penalty against Air Canada for refusing to provide customers with refunds during the pandemic, when flights between the United States and Canada were canceled or had significant schedule changes.
The DOT requires airlines to provide cash refunds in these situations, and Air Canada was among the worst airlines during the pandemic when it came to adhering to that. The company was notified multiple times throughout 2020 and 2021 that it wasn't following the DOT's rules. Air Canada only recently started retroactively issuing refunds, as a condition of accepting aid from the Canadian government.
Air Canada has now written a 46-page response to the Department of Transportation, requesting that the penalty be dismissed. Air Canada's defense is… all over the place.
Air Canada's defense for not providing refunds
Air Canada's summary of why the DOT's enforcement complaint should be dismissed argues the following:
The Department has failed to allege specific facts, and cannot establish that Air Canada's policy of providing flight vouchers to customers constituted an unfair practice
Air Canada's Contractual Refund Policy was not only fair, but was entirely consistent with its General Terms and Conditions of Carriage and International Tariff, which govern the contractual relationship between Air Canada and its passengers
Air Canada's Contractual Refund Policy complied with all applicable DOT regulations in effect at the time, the Canadian Transportation Agency's policies, and the CTA's Air Passenger Protection Regulations
The arguments that Air Canada uses to support the above points are fascinating. While some points may have some validity, the airline is also really grasping at straws:
Air Canada argues that it was "forced to cancel many transborder flights," inferring that the cancelations were outside the carrier's control; while travel restrictions were indeed put into place for passengers, there were never any actual bans of flights between the United States and Canada, so the airline chose to cancel those flights for commercial reasons
Air Canada argues that customers weren't substantially harmed by not being refunded, and that the harm is not outweighed by benefits to consumers or competition; essentially the argument is that vouchers made people whole, and non-refundable fares with no flexibility are in consumers' best interest, as they allow airlines to offer lower fares
Air Canada argues that consumers could have avoided these refund issues by purchasing refundable tickets, which was an option available to them
Air Canada acknowledges that before the pandemic it would refund customers when flights were canceled as a "goodwill customer service policy," but since "Air Canada did not ever publicize or commit to its goodwill policy or give any assurance that it would remain in force," "customers had no basis for relying on this"
Also, Air Canada sure gets sassy in this filing — "The Department asserts that Air Canada's Contractual Refund Policy was 'unfair,' without even purporting to engage in the required thorough, well-reasoned analysis or, frankly, any analysis" (the folks at the DOT can hold their own when it comes to feistiness, so I can't wait to see the response to this)
I want to stop for a moment and appreciate Air Canada's logic about how customers could have avoided this by purchasing refundable tickets. Take a Toronto to New York flight next week, where the cheapest economy fare is 324 CAD.,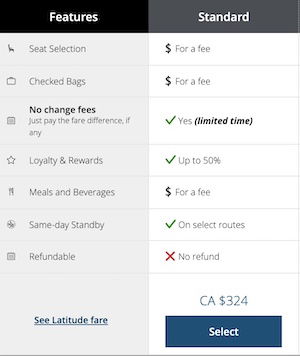 Meanwhile the cheapest refundable fare is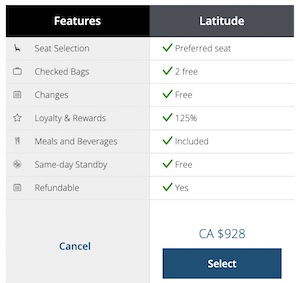 Yeah, c'mon folks, you should have paid three times as much so that you can get refunded the next time there's a pandemic and a company decides to keep your money without providing you the service you paid for. Is that too much to ask?!
Perhaps most significantly, Air Canada argues that the DOT has no basis for requiring airlines to refund passengers in cash for canceled flights. It's argued that since regulations in the United States don't mandate how long of a delay is required for a refund to be issued, "DOT properly has left these matters to the discretion of carriers in establishing refund policies and procedures."
Air Canada states that if the DOT wanted to mandate refunds for canceled flights, it should have made that requirement explicit, but that wasn't done. Rather this "leaves matters of commercial ticket pricing to the marketplace." It's also stated that the DOT's refund policy was merely "guidance," and "does not have the force and effect of law and is not meant to bind the regulated entities in any way." Air Canada states that the DOT's "wishful thinking does not change the facts or the law."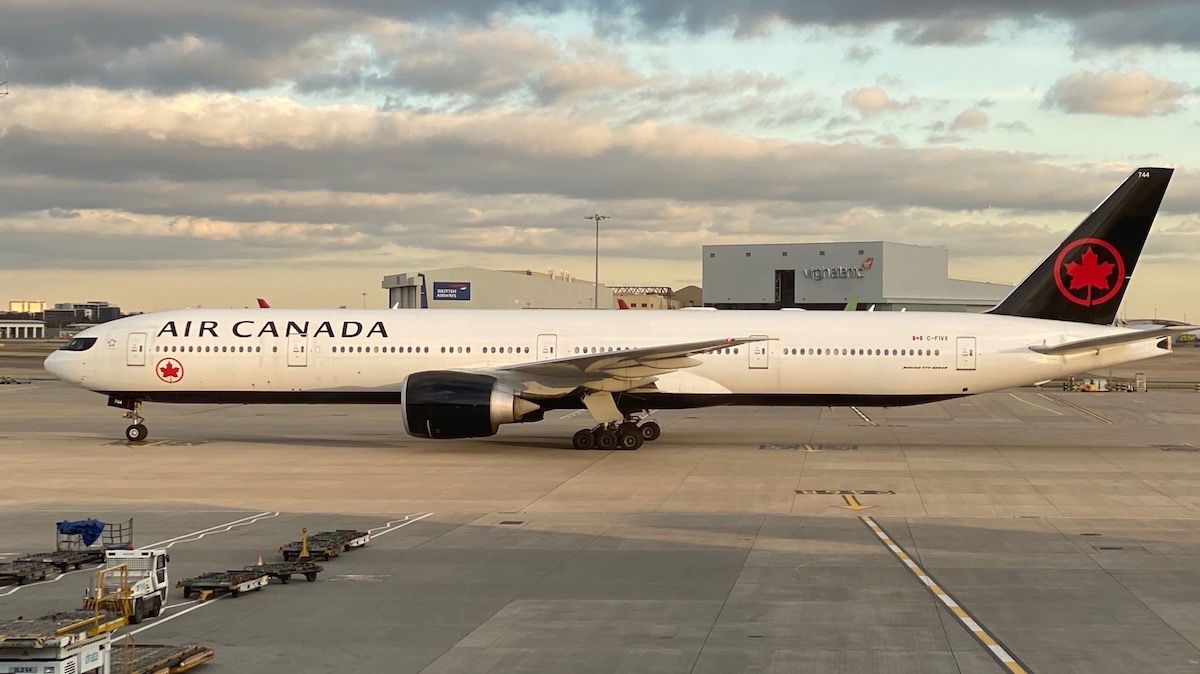 This is gong to get interesting…
It's not surprising to see Air Canada trying to get this dismissed. I think we all saw that coming. Only time will tell how this ends, ranging from Air Canada paying the full penalty, to Air Canada and the DOT settling somewhere in the middle, to the penalty being dismissed altogether.
Personally I commend the DOT for standing up for consumers here. Obviously Air Canada was in a tough financial spot during the start of the pandemic, but so were many individual consumers who had their money tied up by Air Canada.
As a non-lawyer, here's my take on Air Canada's response:
While some points are more valid than others, Air Canada is really pushing it with some of these arguments
Suggesting that customers should purchase refundable tickets if they want a refund in the event that the airline cancels their flight is a little much
Some of Air Canada's arguments are disingenuous at best, like suggesting that cancelations were outside the carrier's control; the airline chose to cut its schedule due to lack of demand, to conserve cash, and to minimize operations costs, all while keeping peoples' money
I think the big question is how enforceable the DOT's refund guidance actually is — one would think it's binding, because "suggesting" that airlines offer cash refunds when they don't want to doesn't accomplish a whole lot, so I wonder if there's legally any merit to Air Canada's claim there?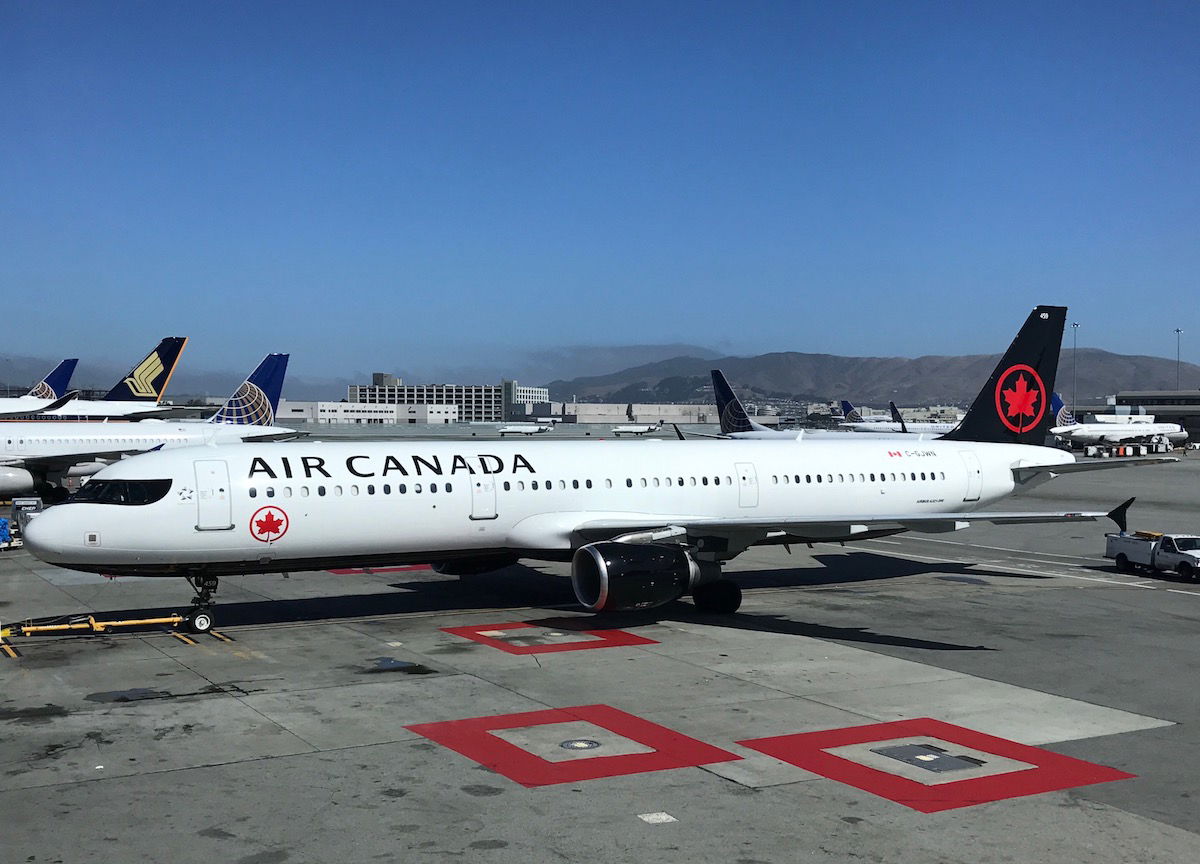 Bottom line
Air Canada is (unsurprisingly) fighting back against the Department of Transportation's $25.5 million civil penalty over not providing refunds. The airline is serving up a variety of justifications, arguing everything from it being in the best interest of consumers not to be refunded, to the DOT not actually having the legal authority to require refunds based on current regulations.
I can't wait to see the DOT's response, because this should get good…
What do you make of Air Canada's response to the DOT?