Details are still emerging, though videos show the terrifying incident that occurred today on Aeroflot 1492, operated by a Sukhoi Superjet 100. The plane had the registration code RA-89098, and was less than two years old (it was delivered to the airline in June 2017).
The plane was scheduled to operate the roughly 900 mile flight from Moscow Sheremetyevo Airport to Murmansk in Northern Russia.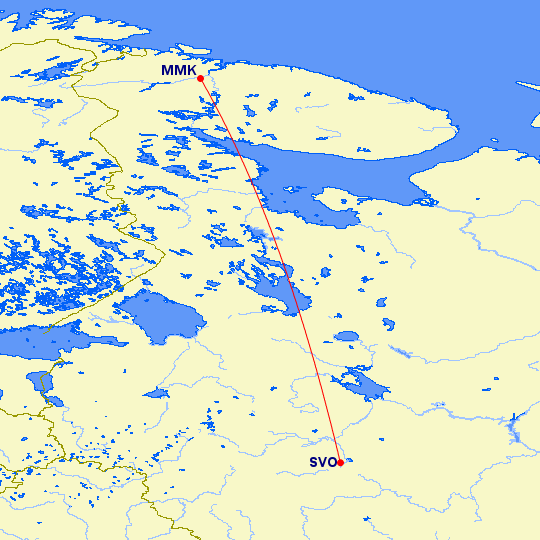 The plane took off shortly after 6PM local time, and the pilots declared an emergency shortly therefore. The plane was in the air for 27 minutes before landing back in Moscow on fire.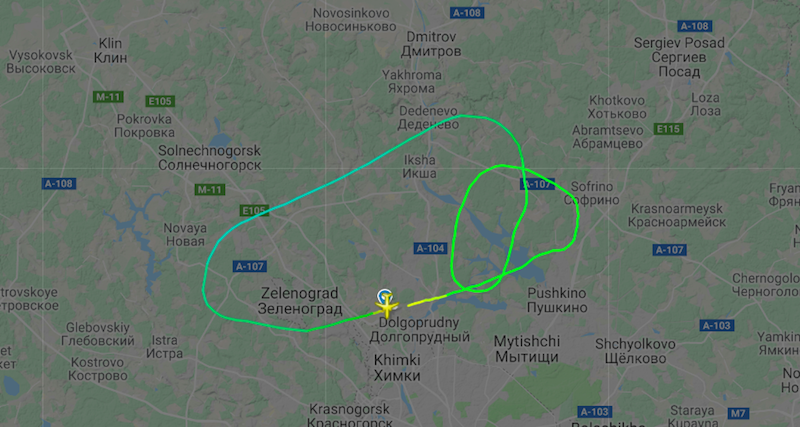 RT reports that the plane had 78 passengers onboard, who were evacuated upon landing. Most reports suggest that there were no fatalities, though now I'm also seeing some reports of possible fatalities, so I'm crossing my fingers for everyone onboard and their families.
A criminal investigation is being opened into the incident.
Here's a video of it landing, already in flames:
Посадка пылающего Sukhoi Superjet 100 в Шереметьево. Пилоты – стальные люди pic.twitter.com/ETlzOHbUKw

— Дмитрий Смирнов (@dimsmirnov175) May 5, 2019
Here are videos of it on fire:
Спасатели сообщают, что все 78 пассажиров горящего самолёта в Шереметьево эвакуированы, пострадали всего пять человек.
Это какое-то невероятное чудо! pic.twitter.com/0CCyMRxcSH

— Дмитрий Смирнов (@dimsmirnov175) May 5, 2019
Ад в Шереметьево: Sukhoi Superjet 100, вылетевший из Москвы в Мурманск, вернулся из-за пожара на борту. Горит как факел, а в это время из передних дверей полным ходом идет эвакуация pic.twitter.com/oRWI6npPCu

— Дмитрий Смирнов (@dimsmirnov175) May 5, 2019
My thoughts are with those onboard. Obviously seeing incidents like this is absolutely terrifying, though at the same time it's also reassuring in a way that a plane can quite literally land in flames and most people are able to evacuate without injury.
Following this incident there are significant delays to and from SVO Airport, given that the airport is now only using one runway.
While we have no clue what happened (and I'm not suggesting the issue had anything to do with the plane — we don't know), it is worth noting that the plane involved has had quite a few issues.
The Sukhoi Superje is a Russian built plane of which there are currently just under 150 in the sky, and a total of 300 have been ordered. The biggest customer for the plane is Aeroflot, which already has 60 in their fleet, and has a total of 150 on these order.
As an airplane geek I've been wanting to fly this plane for quite a while, and the closest one you'll find to the US is in Mexico, as Interjet operates a fleet of these planes. Unfortunately the airline has had serious problems with this plane, and only seven of Interjet's 22 Superjet's are airworthy as of a few weeks ago.
For a while the airline just wanted to get rid of their Superjets due to these problems, while their new management team is asking for Russia's help with once again making them airworthy.