Over the past couple of years, American has made some major changes to the AAdvantage program. They're negative almost across the board, from adding a revenue requirement to status, to awarding miles based on dollars spent rather than distance flown, to greatly devaluing the AAdvantage award chart, to cutting in half the number of systemwide upgrades that Executive Platinum members get.
I used to be an enthusiastic AAdvantage member and love the program, while now I just feel indifferent. I couldn't with a straight face tell anyone the AAdvantage program is great, or that they should switch their business to American (unless they lived in Charlotte, Dallas, Phoenix, etc.).
For a while I've been considering dumping status with the "big three" US programs altogether. Paid first class fares are largely pretty reasonable nowadays, and as a result, upgrades are also much tougher to come by than in the past.
Now that the first quarter is over, I figured it made sense to finally figure out what I'm going to do with my American status this year. Am I going to throw it away or requalify?
The benefit of the AAdvantage Aviator Silver Card
Since last year, American has a non-exclusive credit card agreement, as they have credit cards issued by both Citi and Barclaycard. As I wrote about last November, the only co-branded card American has that gives you any sort of a break on the elite qualifying dollar requirement is the AAdvantage Aviator Silver Card. This card gets you:
Up to 6,000 worth of elite qualifying dollars (3,000 when spending $25,000, and another 3,000 when spending another $25,000)
Up to 10,000 elite qualifying miles (5,000 when spending $20,000, and another 5,000 when spending another $20,000)
An annual $99 companion ticket on your account anniversary (when you spend $30,000 on purchases)
So if you do put $50,000 of spend on the card, you get 6,000 elite qualifying dollars, 10,000 elite qualifying miles, and a companion ticket.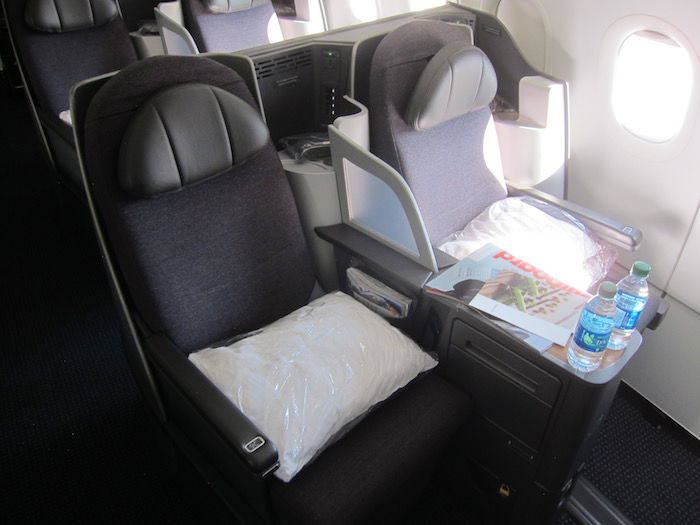 I finally upgraded to the Aviator Silver Card
The odd thing is that you can't apply directly for the Aviator Silver Card. Instead you need to have the Aviator Red Card, and then that card can eventually be upgraded to the Aviator Silver Card. However, typically you can only upgrade a card if you've had it for at least a year.
So yesterday I made the decision to upgrade to the Aviator Silver Card. It was an easy phone call — they saw the offer on my account, and after them reading disclosures for about five minutes, my card was upgraded. However, the new benefits only kick in at the start of the next billing cycle.
I think I can creatively spend the $50,000 on the card, which would get me 6,000 elite qualifying dollars and 10,000 elite qualifying miles.
That means I'd really only need 90,000 elite qualifying miles and 6,000 elite qualifying dollars to requalify for status. Given how much I fly (even just domestically), that's quite manageable to me, and doesn't take that much effort.
Then I also get the companion certificate. Using my mental accounting, the value of the companion certificate covers the annual fee.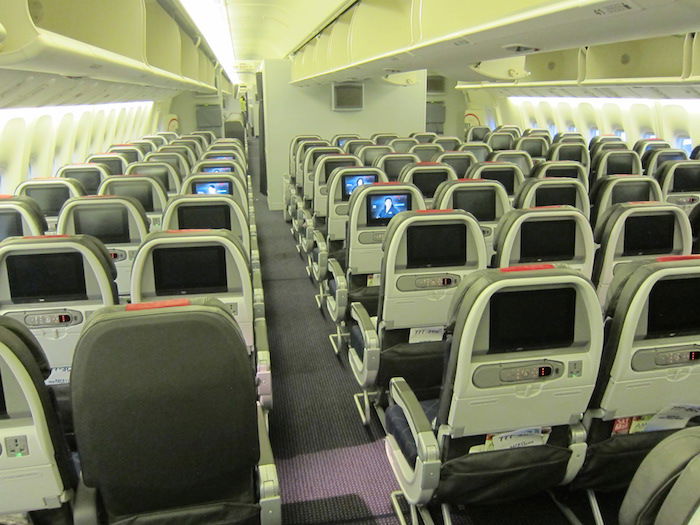 Bottom line
At this point I just can't bring myself to completely give up status. I already have a fair number of elite qualifying miles with American this year, and with a 6,000 elite qualifying dollar and 10,000 elite qualifying mile boost, I shouldn't have much trouble qualifying. That's especially true since American offers 200% elite qualifying miles for paid first and business class tickets, and I also travel a fair bit on partner airlines on discounted premium cabin tickets, which earn a good number of miles.
Anyone else upgrading to the Aviator Silver Card and using it to help with status qualification?