I'm paying $315 per night to stay in a hotel instead of using points, and don't feel all that bad about it (while I'd usually never pay that much). Let me explain.
One of the questions I often get asked by readers is when to use hotel points vs. paying for a stay. This is probably something I could write a 200 page book on, since there are so many things that factor into it.
Instead of getting into a bunch of theoretical stuff, let me explain the painful thought process my little brain went through when trying to choose a hotel in Shanghai for my four night stay in a couple of weeks.
The first challenge with the new year is that I have a minimum of two top tier hotel elite status levels to requalify for — Starwood Platinum and Hyatt Diamond. That translates to roughly 50 stays or 100 nights across both chains, which is a lot for a leisure traveler. Then again, I don't really mind mattress running at my local hotels, especially if there's a good promotion running at the time. So in that sense I'm not too worried about requalifying.
Still, the main challenge I face is whether to stay in the same hotel for four nights (which earns me one stay credit and four nights), or switch hotels every night (which earns me four stay credits and four nights). Staying in one hotel is obviously much more convenient, though the longer my stays, the more mattress running I'll have to do at my local hotels when I get back home.
The next question is whether to pay for a hotel or use points. Fortunately this is starting to become less of a concern, as Starwood has started to count award stays towards elite status, though Hyatt has yet to follow.
I've always wanted to stay at the Park Hyatt Shanghai, which is one of the tallest hotels in the world, occupying the 79th to 93rd floor of the Shanghai World Financial Center. The hotel is a bit on the pricey side, so initially I was going to use points for the stay, at the rate of 18,000 Gold Passport points per night for a standard room. I was planning on maybe staying there for one night, and then mattress running between that, the Grand Hyatt, and some of the Starwood properties.
But then I said to myself "hmm, why don't I pay for the hotel and instead use one of my confirmed Diamond suite upgrades?" Diamond suite upgrades can only be used on revenue stays, so it's always a bit of a toughie for me. On one hand I want to use points for my hotel stays that would be expensive, but at the same time I'd really love to pay for them and use suite upgrades so I can get a huge room. Still, for hotels like the Park Hyatt Paris, Zurich, etc., we're talking $800+ per night, at a minimum.
Now, at the Park Hyatt Shanghai, the suites are roughly 1,400 square feet, which is massive. The revenue rate for a Park King room was $270 plus the 15% service charge (roughly $315 total). Now, given that the Park Suite King sells for about $1,500 per night, I actually felt like I'd get pretty good value from using a suite upgrade.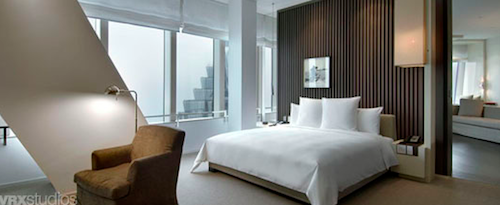 The next challenge quickly became how many nights to spend at the Park Hyatt. On one hand I should just spend one or two nights there so I can maximize the number of stay credits I earn, but then again, if I'm already using a confirmed suite upgrade, why not maximize the value of it?
In the end I just booked all four nights at the Park Hyatt and am confirmed in a suite for all of them. Not only will I have a 1,400 square foot suite for my stay, but free daily breakfast and internet thanks to my Diamond status. Beyond that I'll earn 6.5 Gold Passport points per dollar spent, which I value at about 1.5 cents each, which basically equates to a 10% rebate. That means my total cost per night is roughly $280. The alternative would have been to use 27,000 points per night for a suite, getting me just over a cent per point in value.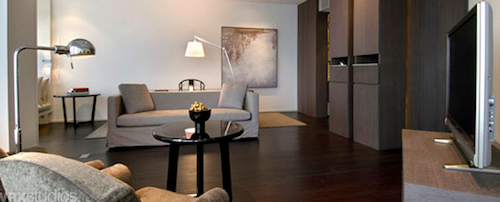 So as you can see there's no science to deciding when to use points or pay for a stay, at least not for me. On one hand I feel like an idiot for paying $300+/night when I could be maximizing stay credits instead, but then again, isn't part of the fun of elite status actually enjoying the perks instead of just running around to maintain them?
Am I crazy for paying that much for a stay? Should I have used points instead? Gone mattress running at four different hotels?