EL AL has been looking for a new investor for the past several months. The airline was in a bad financial situation before the current pandemic started, and of course this situation just exacerbated EL AL's problems.
20-year-old revealed as EL AL bidder
A couple of weeks ago it was revealed that an unnamed party was interested in acquiring EL AL. Many people were curious who was behind this, and now we know, per Calcalist.
A 20-year-old named Eli Rosenberg, who currently lives in Jerusalem, is negotiating to take a controlling stake in EL AL. As you'd expect, there's a backstory here.
Eli's father is Naftali Rosenberg, a New York businessman who owns nursing homes, private ambulance companies, and more. Eli has Israeli citizenship, which is a requirement of taking a controlling stake in the airline. His father, on the other hand, doesn't have Israeli citizenship.
At this point the takeover is only in the early stages, and the Rosenbergs are allegedly in negotiations with the Borowitz family, as they've had a controlling stake in EL AL since 2003.
Frankly one has to wonder what private investor would want to take a stake in EL AL at this point. The airline has a lot of labor issues, and even in the best of times the airline struggled to be profitable. Short of national pride or some other play, I just can't make sense of this.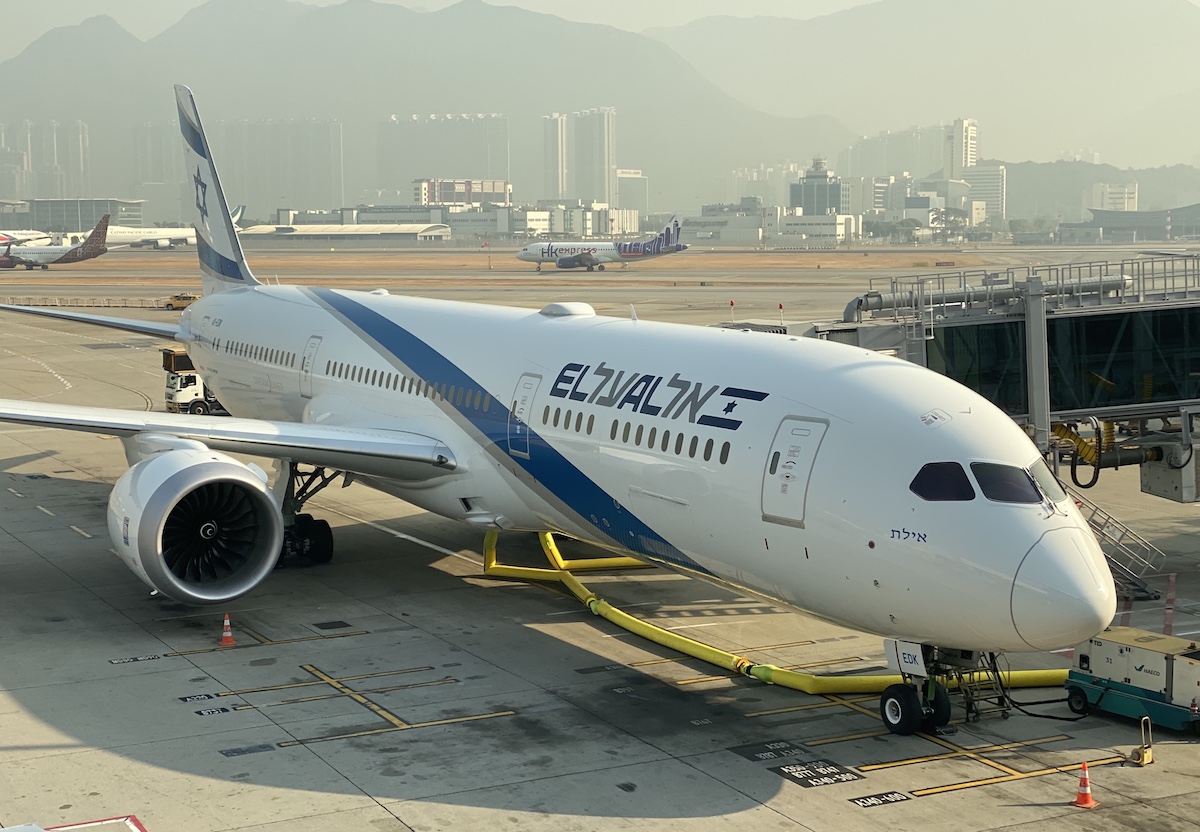 A 20-year-old could be the new owner of EL AL
Israel may otherwise nationalize EL AL
It's worth noting that in the event that EL AL isn't able to find a private buyer, Israel's government is intending to nationalize EL AL. The country doesn't intend to keep a stake in the airline long term, but rather only as long as is needed to get the airline back on its feet.
Israel's Transportation Minister said that the government would be willing to help the airline "as long as needed to maintain Israel's aviation independence." The government's takeover plan would be contingent upon approximately one third of employees being made redundant.
This plan would see the government investing up to $400 million in the airline, including providing a $250 million loan, and also purchasing $150 million in common stock, which would give the government a 61% stake in the airline.
EL AL's 777 first class
Bottom line
While it's far from a sure bet at this point, it's funny to think that a 20-year-old could potentially be the majority shareholder of a national airline. Only time will tell how this situation unfolds — the hope is that EL AL can find a private investor, but if not, the Israeli government has pledged its support.
(Tip of the hat to Alon)