We've seen many cheap transatlantic fares recently, not least with Norwegian who consistently offer flights from around $300 roundtrip. There are a few other transatlantic low cost carriers around right now, notably WOW Air from Iceland and Westjet from Canada, though IAG have announced they'll be launching their own long haul low cost carrier based in Barcelona later this year.
The one problem with low cost carrier fares is that they charge extra for everything. In most cases, the price literally only includes a seat onboard. If you want a meal, seat selection, checked bags or any kind of priority, you'll be excepted to pay extra.
This afternoon I was searching fares from Scandinavia as I usually do and came across the cheapest non-error fare transatlantic ticket I've ever seen. While it's only valid for travel on one or two days of the week through March, there is no denying that this WOW Air fare could be incredible useful for some. Right now when booking through Google Flights you can fly from Copenhagen, Denmark to Los Angeles for an insane $157 roundtrip, with many more dates available for $166-$169.
Looking at the calendar view, there are quite a good number of dates available and your return is not limited to certain dates.
Friday departures seem to offer the lowest prices in January and February. These tickets must be booked using Google Flight's great "separate ticket" feature, meaning you book two one-ways as opposed to a single roundtrip ticket.
Even better for some, similar fares are available from the U.S., which isn't often the case with these types of sales.
The first flight is served by an A320/A321, which has been reviewed on OMAAT before. Meanwhile, the long haul flight is served by one of WOW's new A330-300s. Their first A330 is even registered TF-GAY, which is a fun bonus.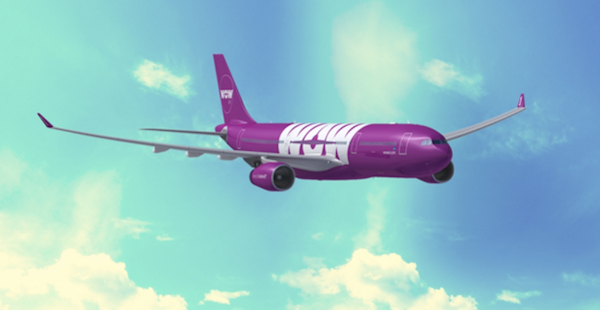 You may also want to check if these tickets are eligible for a stopover in Iceland, since that would make them even more valuable.
Bottom Line
While flying low cost across the Atlantic isn't for everyone, there has never been a better price at which to give it a shot. There are several dates to fly on and good connection times, though keep in mind that any additions like luggage or meals will cost more.
Will you be booking one of these fares?