Etihad Airways is investing quite a bit to try and improve their premium passenger experience at their hub in Abu Dhabi.
Last year they opened the Etihad Premium Lounge Abu Dhabi Airport Terminal 3, which long term will be their "flagship" lounge for business class passengers.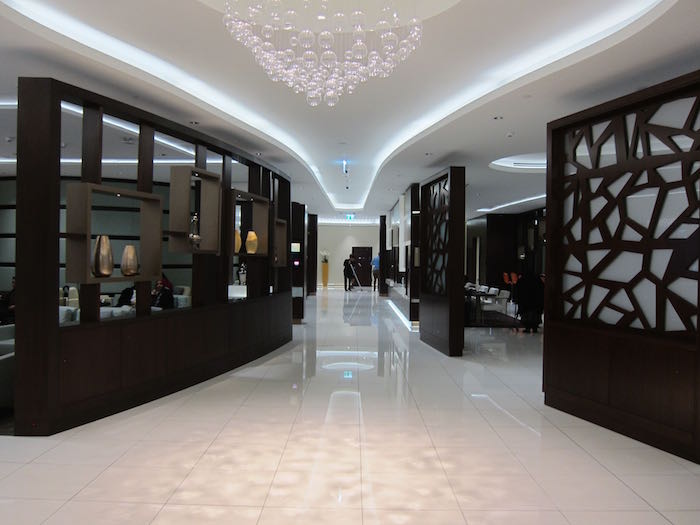 Etihad Premium Lounge Abu Dhabi
Furthermore, they've opened the Etihad Arrivals Lounge Abu Dhabi, which is open 24 hours per day and available to all arriving premium cabin passengers.
For a while Etihad's new First Class & The Residence Lounge has been under construction, and it promises to be impressive. They closed the old Etihad First Class Lounge Abu Dhabi last year, and it was slated to open again in April of this year.
The reason it promises to be so impressive is because they're literally converting the entire old first & business class lounge into a lounge exclusively for First Class & The Residence passengers, so it will be massive, and hopefully they'll have amenities to match.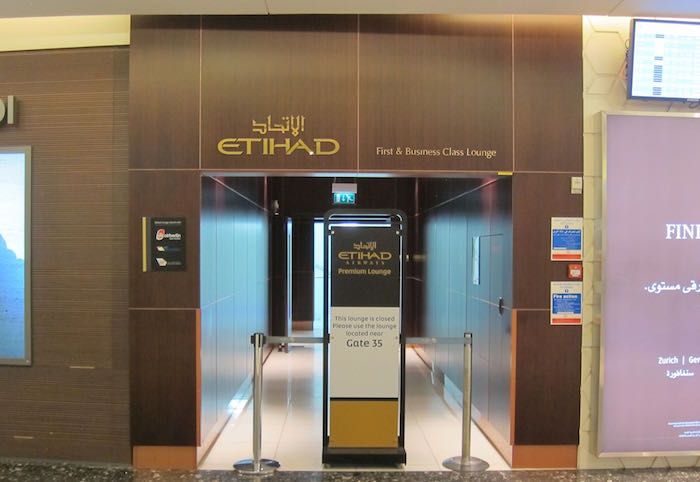 Anyway, the lounge is supposed to be open by now, though as is the norm for Middle Eastern carriers, they can't seem to open anything on time. Doha's Hamad International Airport was opened several years late, and even to this date their new first class lounge isn't yet open. Qatar Airways said their new Al Safwa First Class Lounge was supposed to have a delayed opening in late April, though it's delayed at least a month beyond that.
As far as the new Etihad First Class Lounge Abu Dhabi goes, I'm still getting conflicting reports, though based on what I've heard it's nowhere close to being complete. I've followed up with Etihad recently and they're still unofficially hoping to open the new first class lounge in the second quarter of this year (though it sounded like really late in the second quarter), though I also had a friend that passed through the airport recently and asked, and he was told it's apparently scheduled to open in October.
In other words, we really don't know.
Unfortunately I wouldn't expect the new Etihad First Class Lounge Abu Dhabi to open for at least another couple of months. In the meantime you can continue to use the Etihad Premium Lounge, which has a partitioned off area for first class passengers.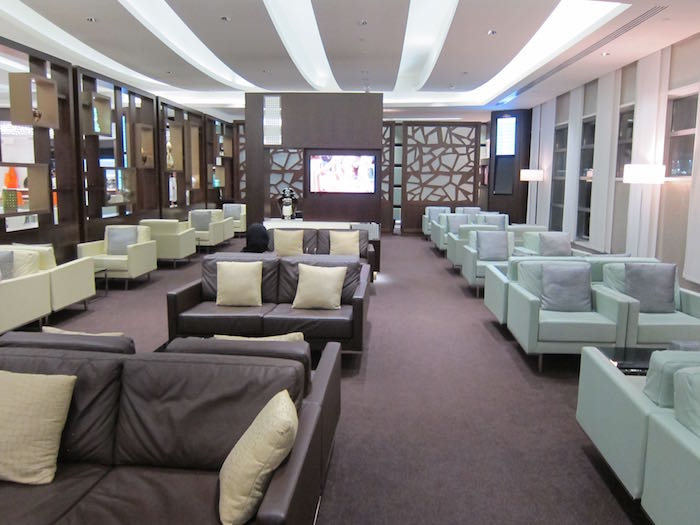 Etihad Premium Lounge Abu Dhabi first class seating
Furthermore, as a first class passenger you receive both a spa treatment and a service at the Style & Shave Salon.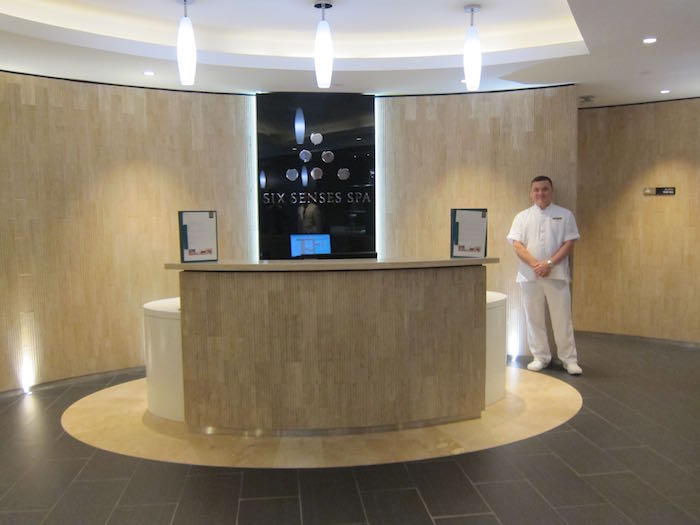 Etihad Business Class Lounge Abu Dhabi Six Senses Spa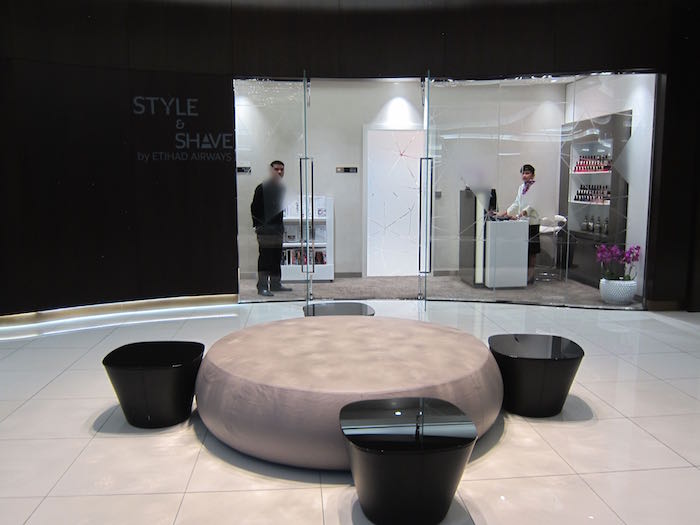 Etihad Business Class Lounge Abu Dhabi Style & Shave
Bottom line
It would be awesome if the Middle Eastern carriers focused a bit more on execution than hype/bling, though I guess that's not really quite as exciting for them. 😉 I figured I'd post this update since I know lots of people are flying from Abu Dhabi to Sydney starting later this month, since they're launching A380 service on the route.