Delta was the first US airline to introduce "basic economy" fares. They did this back in 2012, and at the time their implementation of it was slow, as they started by just introducing this in markets that had a lot of competition from ultra low cost carriers. Basic economy tickets couldn't be changed and didn't allow seat assignments in advance.
This past November, American and United both announced that they were going to introduce basic economy fares in 2017. It's clear that they wanted to make up for lost time, because they took a much more radical approach to these fares than Delta has.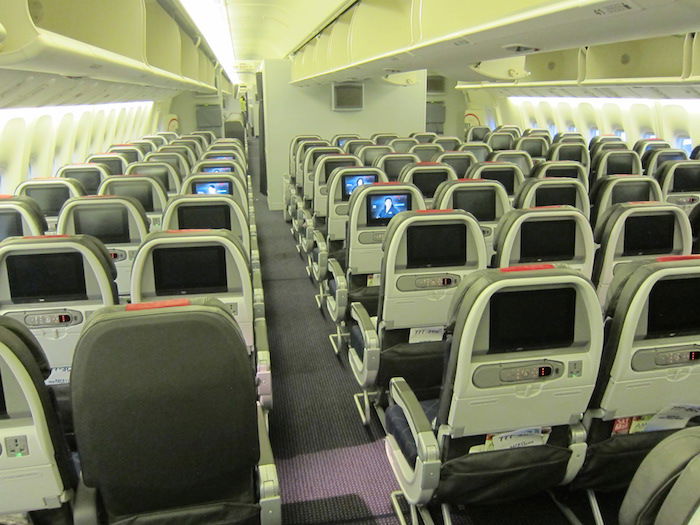 With United's basic economy fares you don't receive any elite qualifying mileage credit (which will get elite members to pay the premium for a non-basic economy fare), and can't bring on a full sized carry-on (elite members are exempt from this).
On top of that, United has rolled out basic economy fares throughout almost the entire domestic system, meaning they've done so much faster than American and Delta have.
So United probably has more interesting data on these fares than any other carrier, given how quickly they've rolled them out. I'm sure I'm not the only one who has been wondering just how many people are buying United's basic economy fares.
FlightGlobal quotes United's president, Scott Kirby, regarding these new fares. He spoke at an industry conference yesterday, where he shared a couple of interesting tidbits. Most interesting is that apparently just over 30% of eligible economy passengers are booking basic economy. He's confident that within a few years they'll earn a billion dollars of incremental revenue annually by better segmenting the market.
I guess about a third of customers booking basic economy is in line with what I expected. What I'd be curious about is how that number differs between those booking directly with United, and those booking through an online travel agency.
United's website goes great lengths to discourage people from booking basic economy. There are several warning screens, the text is in orange, etc. Basic economy fares scream "DON'T BOOK ME."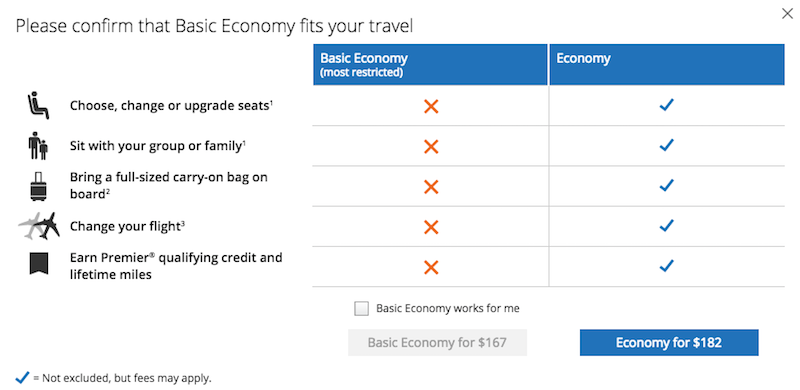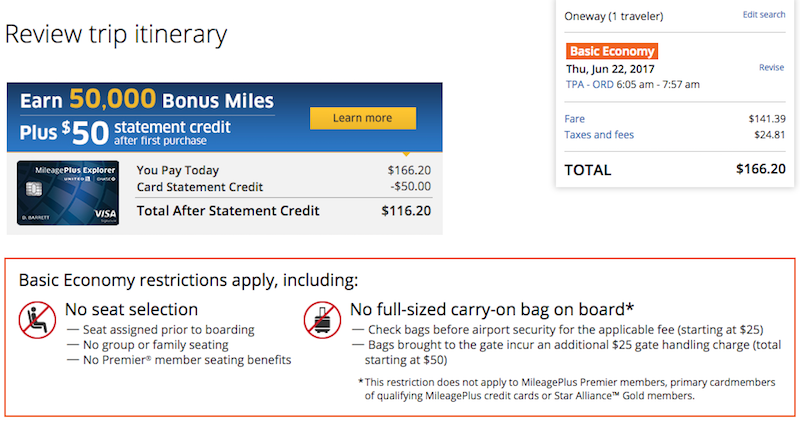 Meanwhile when booking through online travel agencies there are notices, but they don't jump out at you nearly as much. You'll see the fares described as "basic economy," but the only other thing it shows is on the next page, where you have the option to upgrade to another type of fare.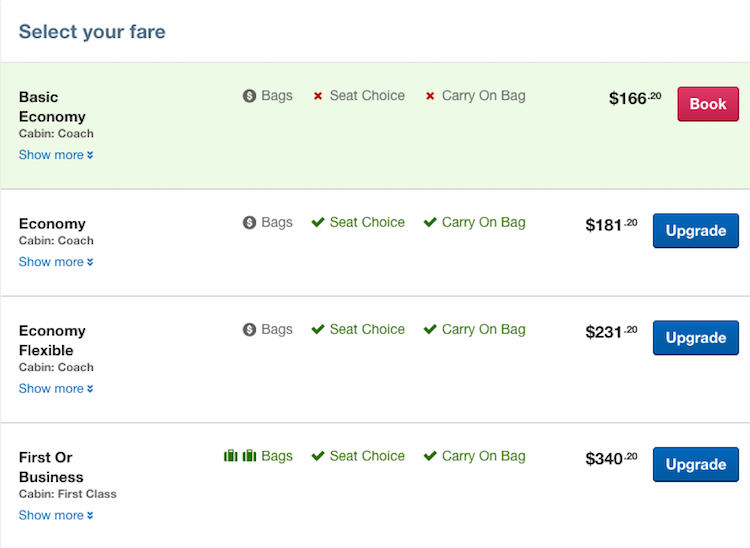 Something tells me there are a lot more people booking basic economy fares through online travel agencies than through the airline directly. And given how many people don't bother reading what they're buying, I suspect a lot of those people don't realize what they're getting themselves into.
Apparently Scott Kirby continued his false narrative regarding basic economy fares yesterday as well:
"It gives customers choice," says Kirby, though he acknowledges that being the only carrier selling basic economy in this manner is a "disadvantage" to United.
Other airlines acknowledge that they've expanded basic economy because they can, while Scott Kirby continues to claim that this is an option that "gives customers choice," and that it's a "transformational" product. Make no mistake, basic economy doesn't lead to lower fares. Instead, basic economy becomes the new standard, and airlines want to see how much extra people are willing to pay for a non-horrible experience.
Bottom line
Nearly 70% of people are willing to pay extra (call it ~$20 per one-way, though it varies) to avoid the misery of basic economy. This is potentially an even bigger revenue source than when airlines introduced checked bag fees.
What do you make of just over 30% of people booking basic economy fares? Does that number seem higher or lower than you expected?