There's no denying that the "big three" US carriers aren't always popular with consumers. In the past I've written posts dedicated to what I think American, Delta, and United actually do well.
After all, there's no perfect airline, and they all have their strengths and weaknesses. Well, in this post I wanted to look at the other side of the coin. I wanted to briefly share what I like least about each of the "big three" US carriers. This is intended to be more big picture and philosophical than anything else (especially the point about Delta).
I'll share my take, and then I'm curious to hear what you guys think.
American Airlines — No Strategy
American Airlines does many things well, like high speed Wi-Fi and the quality of their international business class seats.
What disappoints me most about American is pretty obvious — they completely lack a strategy. The management team can't seem to decide on a strategy, so for now they're seemingly settling on the strategy of following most negative changes of Delta's, without having most of the things that set Delta apart.
American can't seem to decide whether they're a premium airline or an ultra low cost carrier, and in the process they've left everyone — including their employees — scratching their heads.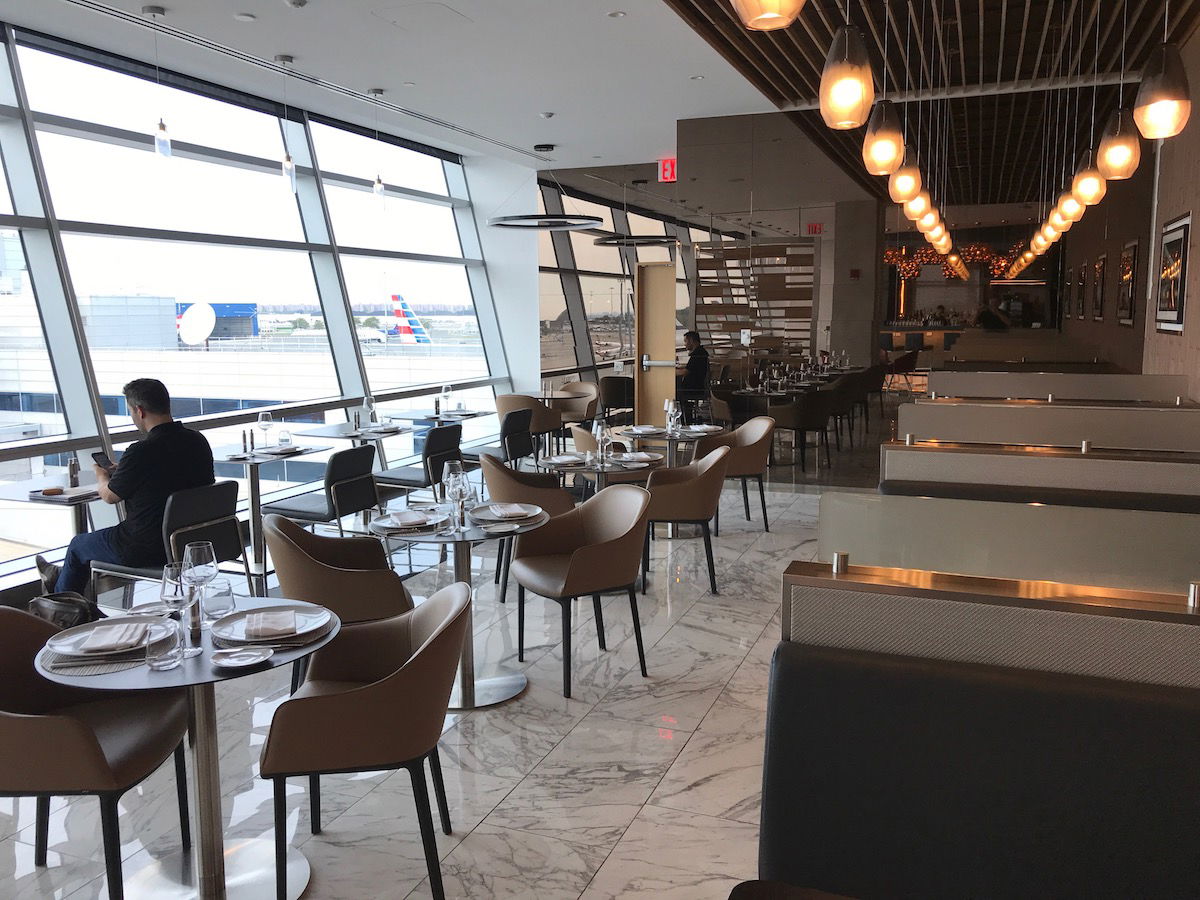 American Flagship Dining JFK
Delta Air Lines — A Bit Of Hubris
I absolutely think Delta is better than American and United in terms of customer service and reliability. Most Delta employees genuinely seem to like their jobs, and they know how to take care of customers.
However, I can't help but feel like the company lacks humility. Delta is better than the competition. Delta management not only knows that, but in my opinion they actually think they're better by a bigger margin than they actually are.
There's an extension to this that bothers me. There's no denying that management's job is to maximize shareholder value, though I think there's a way to go about that without completely making stuff up.
To give one example, I find Delta's constant attacks on Gulf carriers to be off-putting. As I've long said, there's a solid argument that can be made against Gulf carriers, but Delta isn't making those arguments. Instead Delta resorts to saying things like:
If the Gulf carriers grow, we won't be able to get our military where they need to be
American aviation industry jobs are at risk
If these kinds of things were actually of concern to Delta, you'd think they would act differently:
Delta has no problem partnering with Saudia, which is also a Gulf carrier
The airline has had a transatlantic joint venture with Alitalia, which has been both government owned and owned by Etihad, so they've had no problem taking advantage of both subsidies and profiting directly off Gulf carriers
Ironically Delta's pilots argue that Delta is sending American jobs overseas through their investments and joint ventures, where Delta pilots see a reduction in flying
Delta is very smart in the way they go about doing business. But it's also ironic that they'd then attack other airlines for things they're also guilty of.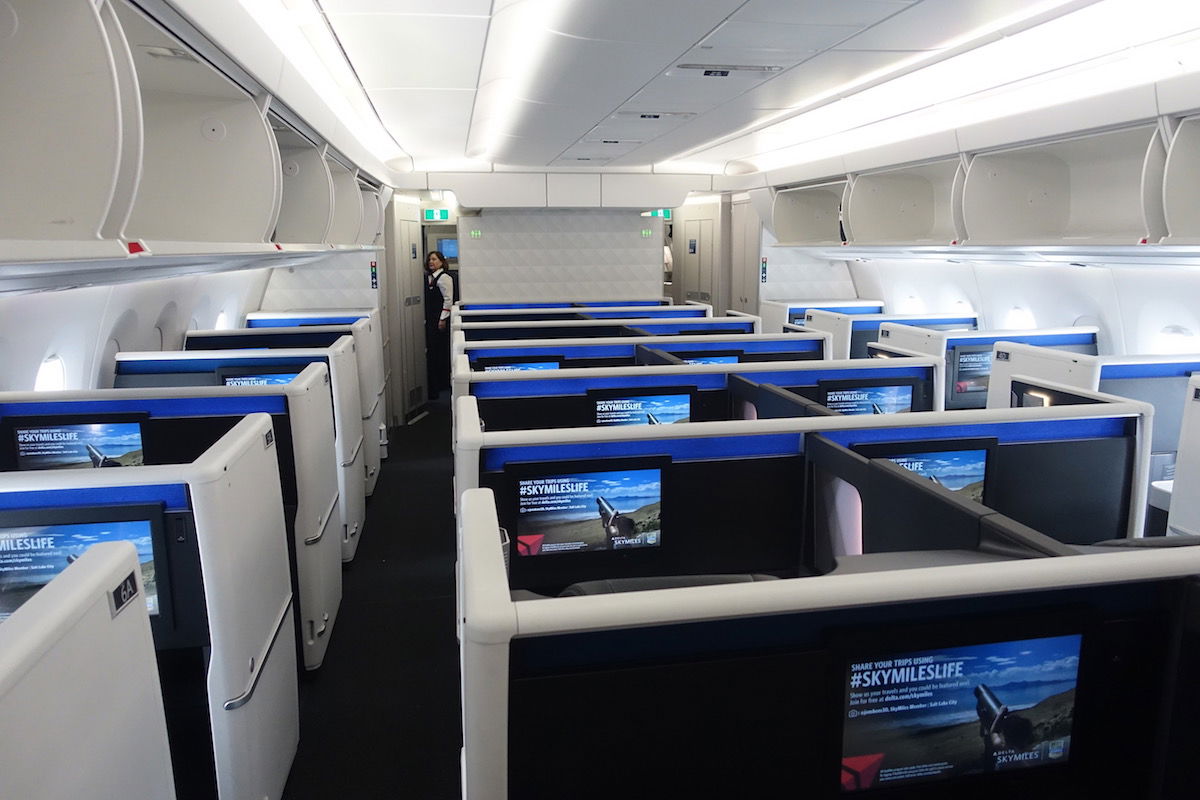 Delta A350 business class
United Airlines — Delusions Of Grandeur
I think United is doing a spectacular job with their route network — they have by far the most global and robust route network of a US carrier, and their network just keeps getting better. They're also doing a great job with marketing Polaris, and with their lounges. I love how they're introducing very premium heavy planes, which other airlines seem afraid to do.
But every time I see an interview with Oscar Munoz it's about how the culture at United has changed, and how everyone is suddenly so friendly… and I'm really confused?
They act as if United has had some customer service renaissance post-Dr. Dao, how that was a great reminder for the company of where they used to be.
While it's true that people aren't being dragged off United flights, United's alleged radical customer service transformation simply doesn't match my experience. Like every other airline, there are good apples and bad apples. But in my experience the customer experience they offer is more in line with American's than Delta's.
When I walk around United's terminal at Newark I still hear gate agents barking at passengers, threatening how big the fines will be if their bags are too big, and starting every announcement with "once again" (in other words "listen up dummies, I'm repeating myself").
Onboard in Polaris I still find that they usually speak in fragments rather than complete sentences, and smiles cost extra.
Don't get me wrong, United has some really lovely flight attendants (especially some of the ones that have been there forever), but to suggest that their culture has evolved significantly and that United employees are consistently friendly simply puzzles me.
Fine, maybe things have gotten a bit better than the Smisek days, where the New Jersey Port Authority seemed to be responsible for customer service training. But when it comes to frontline customer service I tend to think United is in the same league as American, and not in the same league as Delta.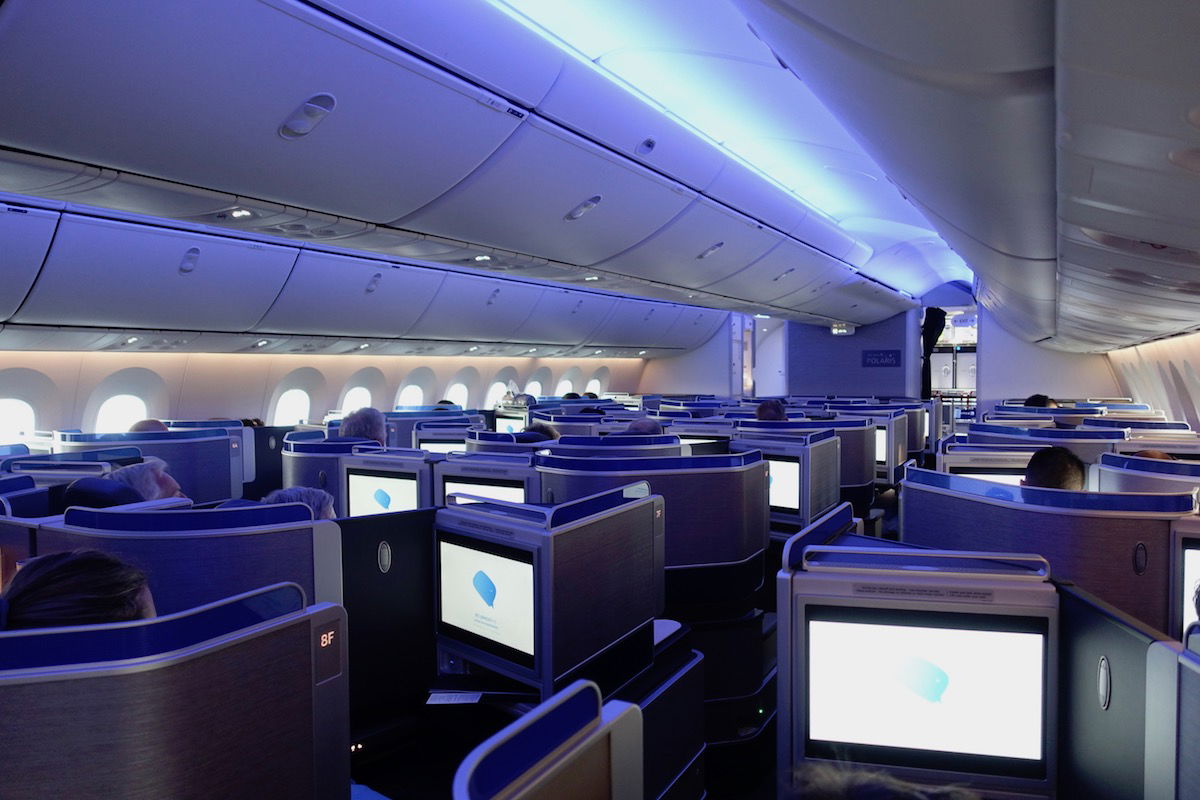 United 787-10 business class
Bottom Line
I'm not saying any of the above are the single biggest problems at the airlines, though when I think of the negatives of the above three airlines, those are the first things that come to mind.
I'm curious to hear how you guys feel — do you disagree with any of my takes, and/or what do you like least about each of the "big three" US carriers?