Update: See here for my full review of WestJet's 787-9 business class.
This year WestJet has added 787s to their fleet, which is an exciting development.
WestJet's 787s are their first planes to feature a proper business class product, as they have 16 reverse herringbone seats in a 1-2-1 configuration. I had the chance to fly WestJet's 787 between Calgary and London shortly after it launched, and all things considered it was excellent.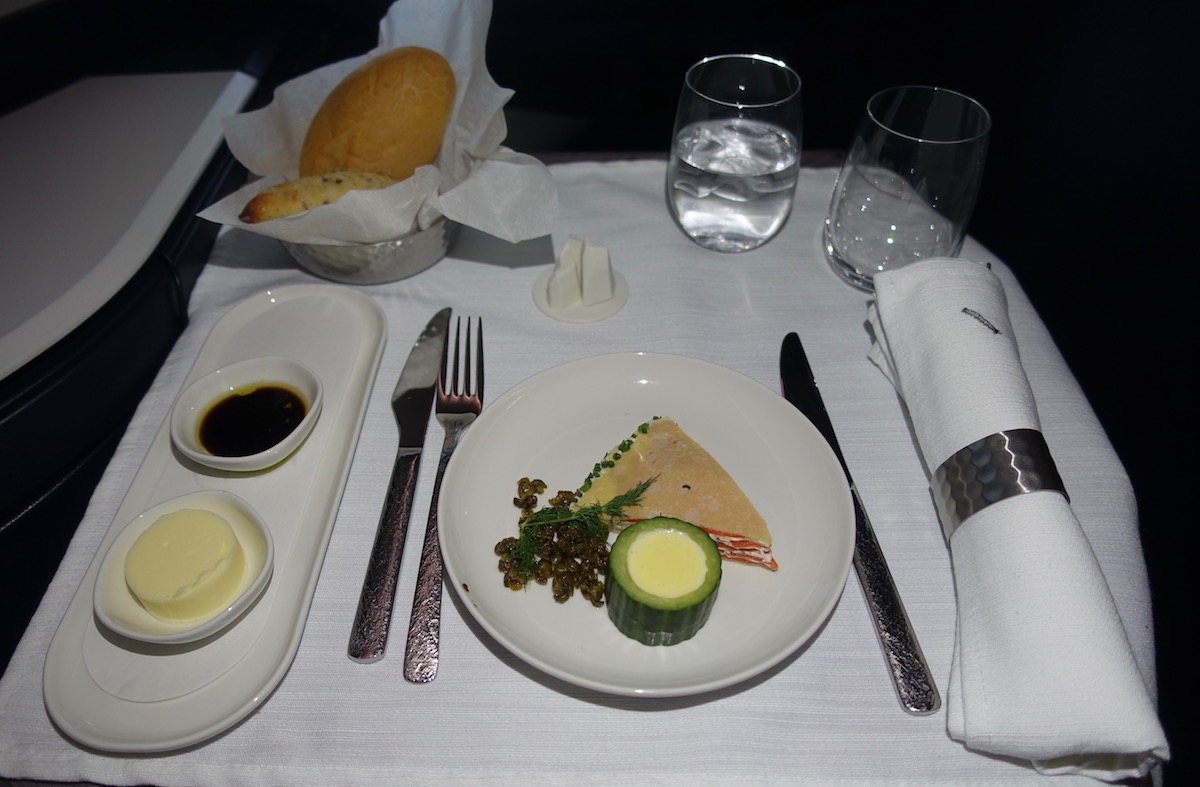 If you're interested in flying WestJet business class, it's worth noting that the airline has some excellent business class fares at the moment. You can fly one-way business class from several West Coast cities (Los Angeles, San Francisco, Portland, Seattle, etc.) for $725+ one-way.
The catch is that availability is best in fall and winter, so this won't work for peak summer dates, for example.
To find these fares, go to Google Flights and search an origin on the West Coast and LGW (London Gatwick) as your destination for a business class ticket. Look for tickets that price out at ~$1,200-1,400 one-way (again, this might require being flexible with dates).
You should be looking for itineraries that have a double connection, as you're typically flying Alaska or United to Las Vegas, and then WestJet from Las Vegas to Calgary to London.
When you get to the results, click the option for booking through Expedia.
You'll find that the fare is in fact much lower than what Google Flights showed.
What's going on here? It would appear that Expedia isn't passing on the carrier imposed surcharges when you're booking a ticket that involves travel on both Alaska and WestJet (this is why it's important to double connect, because if you fly WestJet the entire way they don't knock off $400+).
Obviously this won't be for everyone — available dates are somewhat limited, and you need to double connect. However, if you want to try a great business class product on a transatlantic flight, this is an awesome opportunity.
WestJet is also a Delta SkyMiles partner, so you could credit these flights to Delta and for the business class portion you'd earn 100% redeemable miles and MQMs, and you'd earn MQDs for 20% of the distance flown.
Anyone plan to take advantage of these great WestJet business class fares?
(Tip of the hat to zoqfotpik)